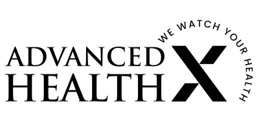 Staying caught up with the latest information and news from the health world has never been more straightforward
September 28, 2023 – There's no shortage of health and fitness information online. Finding quality, actionable posts and videos, all in one place, for free, that's updated daily is another story. Fortunately, that problem has been solved. In exciting news, Advanced Health X recently announced the launch of its blog with uploaded video content and blog posts of health recipes, yoga, fitness, and much more. The content is all of first-class quality, presented with genuine insight and passion. The new blog is quickly becoming a hub for fitness enthusiasts worldwide.
"We have the mission of helping our guests and followers keep an eye on their health and help create the body and wellness lifestyle they dream of," commented a spokesperson from Advanced Health X. "We are getting as much free, quality content up as possible. It's our way of helping to make the world a happier, healthier place."
Recent posts on the blog demonstrate its standards for providing only excellent content that can be counted on. Highlights include Advanced fat burning 30-minute HIIT cardio workout, 15 Minute Shrimp Dinner Recipes, Siddhant Rai Sikand Fitness 90 Day Transformation journey, Keto 101 – Ketones and Whole Body Health, and Yoga for Core (and Booty!) – 30 Minute Yoga Practice, to name just a few.
It's pretty clear for those with fitness, health, or diet knowledge that the new blog has been designed so that both a complete beginner and an advanced practitioner can visit Advanced Health X and get real value. It covers so many diverse areas, which makes it rare in the wellness world, where platforms often only cover one aspect of improving a person's life. This blog leaves no stone uncovered.
As Advanced Health X grows, expect it to become a "go-to" resource choice for an increasing number of people as awareness of the platform spreads.
The early reviews have been entirely positive.
Christine S., from Washington, said, in a five-star review, "I was looking for a daily yoga set to help me with weight loss, and I found Advanced Health X. I love the video blog format! Not only do I have a few new yoga sets to use, but I also picked up some great keto diet tips. Top recommendation!"
Advancehealthx also includes links to other quality fitness, health, and supplement resources to add convenience.
For more information, be sure to visit https://advancedhealthx.com.
About Advanced Health X
Advanced Health X is a new blog aimed at helping you become the best version of yourself. We Watch Your Health!
Media Contact
Company Name: Mike Halaby
Contact Person: Mike Halaby
Email: Send Email
Phone: +966500926019
Country: Turkey
Website: Advancedhealthx.com