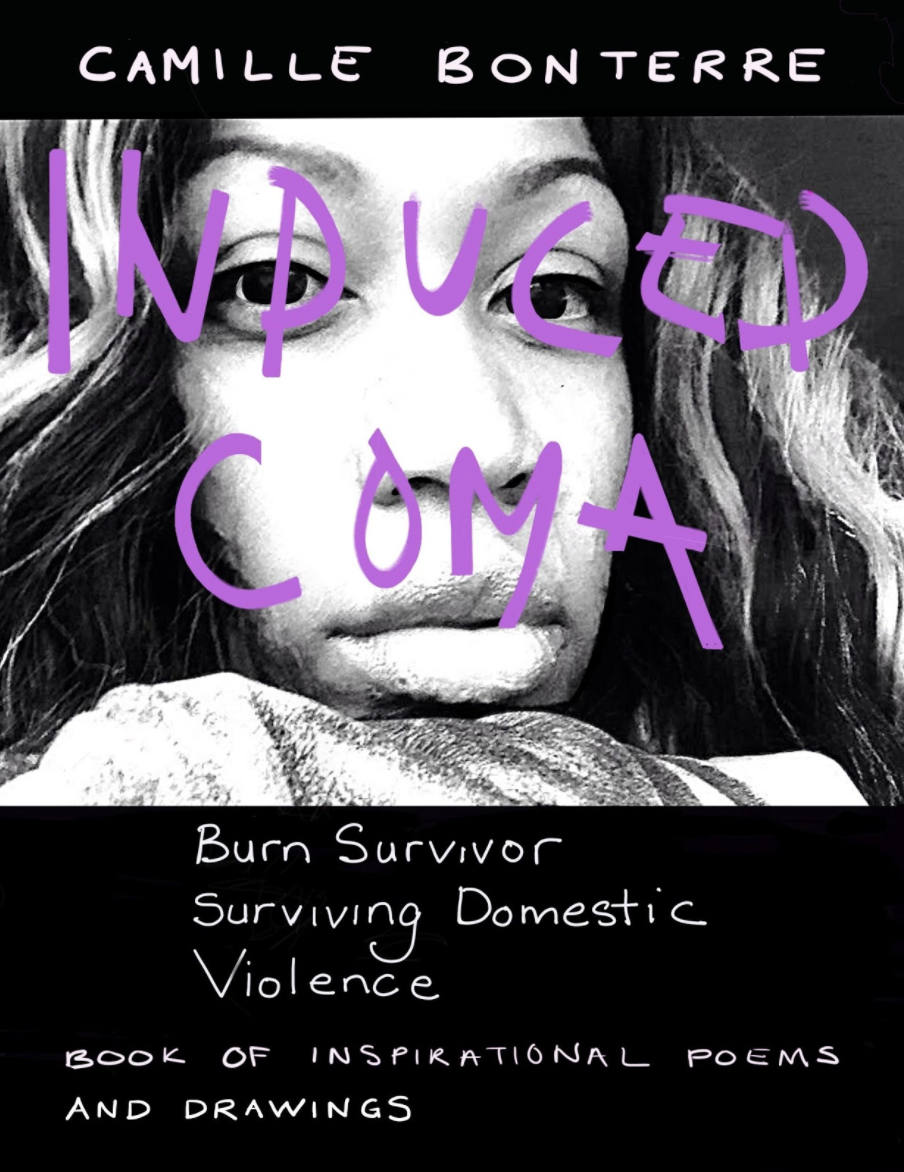 "Don't be a victim. Be a survivor!", a quote that rings out in the pages of this compelling book Induced Coma.
December 6th – National Day of Remembrance & Action on Violence Against Women.
Acid attack victim speaks up after years in seclusion in her debut book Induced Coma: Burn Survivor, Surviving Domestic Violence by author Camille Bonterre
With COVID numbers on the rise, so is domestic violence.
It's time to sound the alarm.
Toronto, Canada – November 30, 2020 – Camille Bonterre, a writer, artist and single mother of 3 was brutally assaulted by her ex-boyfriend in her home on July 22, 2000. Riddled with 3rd-degree burns to her upper body, this tragic event left Camille severely scarred to approximately 80 percent of her body. Her debut book "Induced Coma", shines a floodlight on a worldwide crisis, in a crisis.
For many individuals, the impending stress of lockdowns, current lockdown procedures, job losses and limited access to assistance in various countries, has made an already bad situation worse.
United Nations, Department of Economic and Social Affairs and Statistics indicates that around one-third of women worldwide have experienced physical and/or sexual violence by an intimate partner; and 18% have experienced such violence in the past 12 months. In the most extreme cases, violence against women is lethal: globally, an estimated 137 women are killed by their intimate partner or a family member every day.
So many women and girls are suffering in silence. As a survivor of intimate partner violence, Camille has a message for families and couples in abusive relationships.
Quote by author, "I never spoke up at the time. I thought I could handle it on my own.
Don't make things get this far", as she points to the scars on her chest. "Speak up! Speak out!"
Camille Bonterre is a sobering example of how being silent can have horrible ramifications. In her book, Camille speaks out about the moments leading up to and after the horrific attack that left her to undergo almost 2 decades of reconstructive surgeries. She recants her chilling ordeal in her very provocative book of inspirational poems and drawings. She expresses a message of self-love, solidarity and encouragement of change. Sharing with her readers her thoughts on life.
Quote by author, "As long as you're willing to do what needs to be done, to bring forth that change, the change will come."
Her poems take you on an emotional journey of pain, happiness, defeats and victories experienced by the author. A surreal look into the mind of a burn survivor.
Quote from the book, "All I can say is that my emotions 20 years later are still real. Still valid. I hope my words inspire and help those who need to heal, be brave, and be free."
Her ebook is currently available now on all Amazon platforms. Free with subscription to Amazon Kindle. The paperback version will be available in the early part of December of 2020.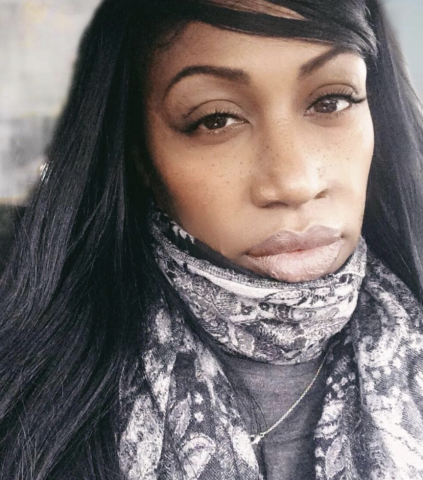 Publication date: November 8, 2020
Ebook
ASIN : B08MZ1XJY8
Retail Price: $9.94 USD
Category: Inspirational poetry and drawings/self-help.
Paperback coming soon
ISBN: 979-8-558-8684-4-9
Retail price: $19.94 USD
For interviews, covers and/or author photographs, contact Camille Bonterre camillebonterre@gmail.com

Media Contact
Contact Person: Camille Bonterre
Email: Send Email
Address:1812 – 10 Edgecliff Golfway
City: Toronto
State: Ontario M3C 3A3
Country: Canada
Website: https://www.amazon.ca/Induced-Coma-Survivor-Surviving-Inspirational-ebook/dp/B08MZ1XJY8/ref=mp_s_a_1_1?dchild=1&keywords=burn+survivor&qid=1606159512&sprefix=burn+sur&sr=8-1