Innovative providers of beauty solutions, Zamarah Muse, announce the launch of new products to help customers stun into December and the New Year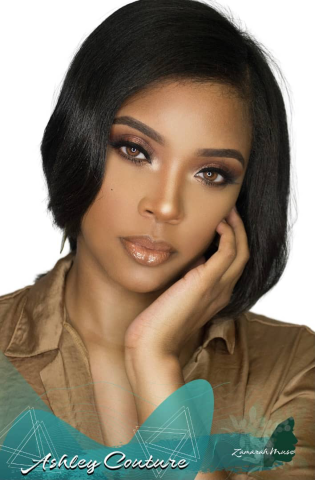 The team at Zamarah Muse, led by the passionate Licensed Esthetician Ashley Couture, looks set to help people end 2021 looking as stunning as possible as December approaches with their range of beauty solutions. Described as "the Author of Beauty," Zamarah Muse offers different categories of products, including makeup brushes, perfect full eyelashes, and customization services to allow each person to create the perfect brow.
A recent report published by ResearchAndMarkets.com, a popular research firm, put the value of the global beauty and personal care market at $422.72 billion in 2020, with a projection that it will hit $558.12 billion by 2026. The figures show the potentials of the market as more brands emerge in different parts of the world to meet the growing and diverse needs of consumers. Unfortunately, many of the available beauty companies do not particularly address the specific needs of customers due to their generic solutions. However, Ashley Couture seeks to change this narrative with the creation of Zamarah Muse and the range of products offered.
Zamarah Muse is created as the author of skin care and beauty, with the goal of helping customers with the self-preservation of skin. The recent introduction of premium quality makeup brushes and eyelashes is a further reiteration of this position. The custom solution that enables clients to create the perfect brow as well as home-crafted soaps, breaking away from the norm of a "one size fits all" approach adopted by most brands, substantiates this claim.
In addition to offering premium quality products to customers, Zamarah Muse also educates clients on how to take care of their most prized asset without requiring them to break the bank. The categories of services by Zamarah Muse include facial services, makeup application, and brow application. Zamarah Muse also offers quality relatively affordable apparel, such as tees, sweatshirts, and crop tops.
For more information about Zamarah Muse and the range of services offered, visit - www.zamarahmuse.com.
Media Contact
Company Name: Zamarah Muse
Contact Person: Ashley Couture
Email: Send Email
Address:210 Travis Street, Suite 212
City: Lafayette
State: Louisiana, 70506
Country: United States
Website: www.zamarahmuse.com