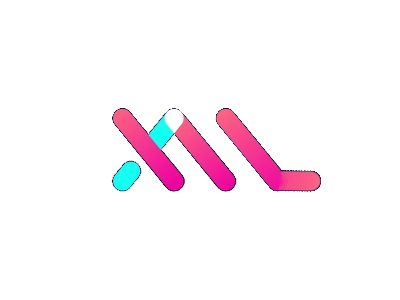 Ximeless, with a rich legacy of 20 years as a technology provider in the event industry, proudlyintroduces its latest milestone—the Event Management System. Recognizing that attendee datais the lifeblood of successful events, Ximeless has crafted a state-of-the-art system with aunique focus on data management, and event interactions.
Ximeless, a beacon of innovation with two decades of event technology excellence, proudlyintroduces a paradigm-shifting Event Management System. Boasting a unique AbstractManagement System and an unmatched event social platform, Ximeless redefines thelandscape, making cutting-edge event technology accessible with an unbelievable low cost.
Key Features Redefining Event Dynamics:
1. Attendee-Centric Approach: Ximeless places attendee data at the forefront, understanding thatit is the most crucial asset for event success. The Event Management System is meticulouslydesigned to capture, analyse, and leverage attendee data for unparalleled event optimization.
2. Redefining Attendee Interaction: Ximeless introduces a revolutionary event social platform thattransforms how attendees interact with events. This dynamic platform fosters real-timeengagement, networking, and content sharing, creating an immersive event experience thatgoes beyond the traditional boundaries.
3. Unbelievable Low Cost with High-Caliber Technology: Ximeless shatters cost barriers, offeringan Event Management System with an advanced Abstract Management System at anunbelievable low cost. This commitment to affordability is complemented by the adoption of theindustry's best technology, ensuring event organizers enjoy top-tier features withoutcompromise.
4. Abstract Management Innovation: The Abstract Management System is designed to transformhow event abstracts are handled. It facilitates seamless submission, review, and management,enhancing the quality and depth of academic and professional content at events.
5. Dedicated Event Databases: Departing from the norm, Ximeless introduces a distinctivefeature—a separate database for each event. This not only enhances data security but alsoenables event organizers to derive event-specific insights for more targeted planning andexecution.
6. Proven Industry Expertise: With a formidable 20-year track record as a technology provider inthe event industry, Ximeless brings a wealth of knowledge to the table. This extensiveexperience has been instrumental in shaping an Event Management System that alignsseamlessly with the evolving needs of event professionals.
7. Enhanced Data Security Measures: Ximeless recognizes the sensitivity of attendee data andhas implemented robust security measures to safeguard information. This includes advancedencryption, secure access controls, and comprehensive privacy protocols, ensuring the utmostprotection for all stakeholders.
8. Intelligent Analytics for Event Success: The system integrates powerful analytics tools, providingreal-time insights into attendee behaviour, preferences, and engagement. Event planners canmake data-driven decisions, optimizing every aspect of their events for maximum impact.
Quotes:
"At Ximeless, we believe in redefining not just events but the entire event experience. Our EventManagement System, coupled with a unique Abstract Management System and agroundbreaking event social platform, is a testament to our commitment to pushing boundariesand making innovation accessible to all."
Media Contact
Company Name: Ximeless.com
Email: Send Email
Country: United Kingdom
Website: https://ximeless.com/