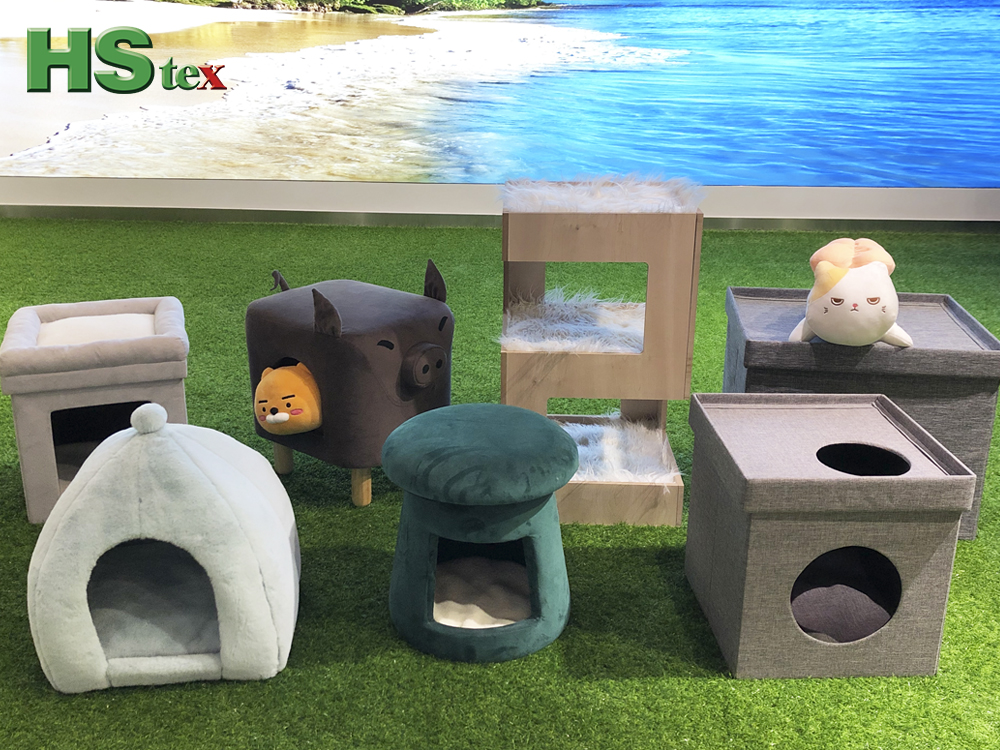 The new year period sees a surge in pet home furnishing as owners turn to create a better living space for their beloved furry ones.
Given the current travel restrictions, social distancing bubbles, and other COVID-related precaution measures, this year definitely sees significant changes in people's life. Long time stay at home or being isolated indoors is a challenge for all family members, not to mention those little furry ones. Seeking for a better pet house or furniture is no longer preposterous as owners know for a fact that, like humans, pets need their own spaces which is a precondition for a merry, peaceful co-existence under one roof.
A perfect pet house ottoman furniture surely gives a pet a snug place to play, nap, climb, and even scratch and perch on. If a pup or kitty is allowed to do all those activities at home, it clearly remains much happier and healthier.
For this season, Housetex rolls out a unique series of pet ottoman furniture products cleverly designed to invite hours of fun and comfort for pets. They come in various sizes and configurations and serve various functions. Some offer higher elevations for climbing and playing. Some create a comfortable spot for napping and lounging. Some serve as a convenient cot for traveling when necessary. The new pet house ottoman collection can effectively contribute to your achieving a good balance between keeping all members of the community and families safe and sound and maintaining as much of normal life as possible.
As a leading furniture producer and supplier in China, Wuxi Housetex Industries Co., Ltd. has manufactured an extensive variety of household and lifestyle products including ottomans, poufs and other furniture and accessories. While developing its own products in a wide range, Housetex also works on OEM and ODM basis with clients worldwide.
Founded in 2007 in Wuxi, adjacent to Shanghai, Housetex is well-positioned to design, produce and export home products to clients around the globe. It has maintained a team of over 600 staff and is equipped with automatic production lines with experienced workers in a factory space exceeding 50,000 square meters, with a daily production capacity reaching 6X40ft HQ.
Housetex has successfully completed many quality certification audits pursuant to internationally accepted quality control standards. It has been awarded the Quality Management System Certificate since November 2009, a certificate issued by China Quality Certification Center to certify Housetex has a quality management system in compliance with the standard GB/T 19001-2016 /ISO 9001:2015 in the area of the manufacture of fabric art & artificial leather household products. It has also been issued and maintained a certificate of registration, certifying its compliance with the requirements of FSC Standards for the scope including tracking of wood-based materials. Further, Housetex has achieved a certified status with many big names including LIDL and Walmart based on its sustained successful performance.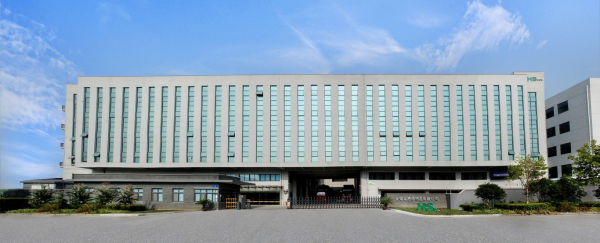 With excellent dedication, Housetex has strived to provide the best manufacturing service to its clients for more than a decade and has been recognized as a mark of quality excellence in international markets. Its major clients include but not limited to ALDI, LIDL, B&Q, Walmart, Costco, Carrefour, Bed Bath & Beyond, to name a few. Housetex has achieved and maintained its competitive advantages and global recognition, anytime and anywhere.
For more information, please visit the official website of Housetex at www.housetexchina.com, where you can check out the most updated product categories and industry news.
Media Contact
Company Name: Wuxi Housetex Industries Co., Ltd.
Contact Person: Wendy Lee
Email: Send Email
Phone: 86 510 83772252
City: Wuxi
State: Jiangsu
Country: China
Website: https://www.housetexchina.com/