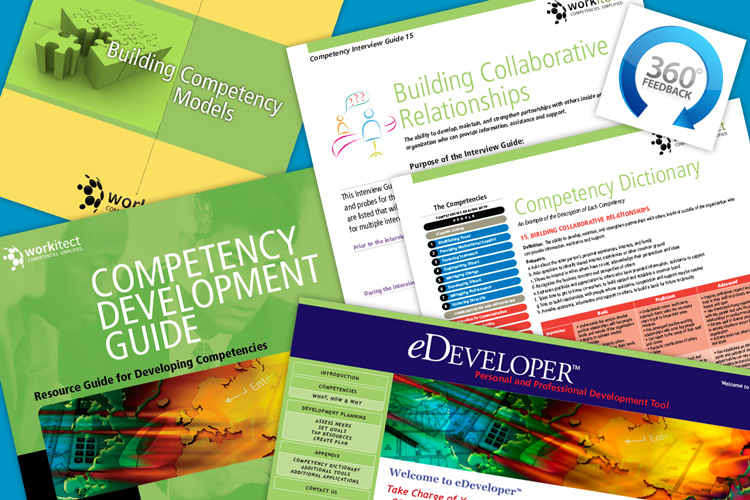 The workshop is a fantastic blueprint to follow; not a seminar filled with theory and philosophical thought which do you no good in the real world.
The leading HR and talent management consulting firm is hosting its exclusive online building competency model workshop starting from 5th January 2021 with very limited seats remaining.
An organization is only as good as the people behind it. Ambitious, skilled, and competent employees drive a company towards growth and prosperity, while laggards simply make huge losses inevitable. To avoid the latter situation and strive for success, organizations implement job competency models to identify the most competent employees; the doers. So to help businesses increase the number of 'star performers' in their workforce, Workitect is conducting a live online building competency model workshop. By the end of this in-depth masterclass spanning over a week, managers will have a clear idea of how to acquire, train, and manage the top talent.
Workitect is a name that stands out when it comes to developing job competency models and their applications for human resources and talent management. Their competency modeling workshop will have its first orientation session on 5th January 2021 to determine the business's needs and develop a practical approach for the whole project. Seven more sessions will take place subsequently on Tuesdays and Fridays of every week, with each session commencing at 11:00 AM and continuing till 12:15 PM EDT. This schedule can be changed to fit the convenience of participants if there is a consensus during the orientation.
However, every participant needs to have a license to Workitect's Competency Dictionary to join the workshop. That being said, all of the eight sessions will be held using zoom conferencing so all participants can gain maximum value from the comfort of their homes. All live sessions will be recorded as well and accessible to everyone in the group. What makes this workshop so exclusive is that it will only have 8 participants, providing everyone with ample time and opportunities to ask questions.
The workshop fee has been significantly slashed off to $800/participant from the standard $2,250 to help more aspiring managers build and manage a workforce of top-performers. According to a study by Aberdeen Group; 89% of Best in Class companies with a wealth of top-performing employees had well-defined core-competencies for every job role. This can be achieved by any organization using the tried and tested competency model crafted by the team of Workitect and already attended by over 1,400 HR professionals in the past.
Companies can help their employees align their personal and organizational goals and see massive success in both areas. With this model, tailored to fit any specific organization, human resources can recruit and/or train a new, highly efficient workforce and carry out highly effective succession planning for current leaders.
To learn more about Workitect or to attend their highly valuable competency model workshop, visit their website https://www.workitect.com/competency-workshop/ or get in touch via 954-938-5370
About Workitect:
Since 1992, Workitect, Inc. has provided innovative and effective solutions helping organizations assess, select, develop, and retain superior performers in the workplace. They are a highly specialized firm with over 35 years of relevant experience of building job competency models and applications for talent management and human resources including competency interview guides, competency assessments, competency development guides and their eDeveloper online competency development guide.
Media Contact
Company Name: Workitect, Inc.
Contact Person: Edward J. Cripe
Email: Send Email
Phone: 954-938-5370
Address:2020 NE 53rd St #1000
City: Fort Lauderdale
State: Florida
Country: United States
Website: www.workitect.com