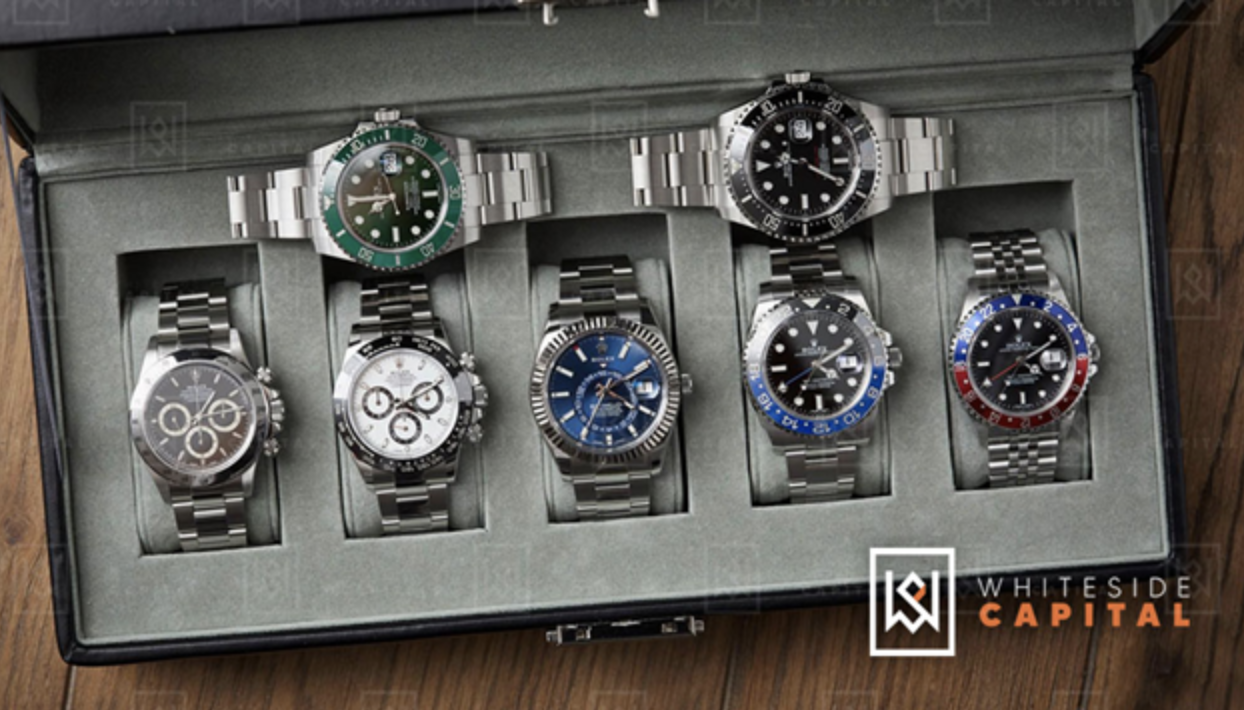 Cape Town, South Africa – The auction industry is a space due for disruption as it is hampered down by ways to offer fair, beneficial services to all parties involved in acquiring and enacting sales. With a wave of inconveniences ushered in by the complications of COVID-19, auction platforms are in a rush to find ways to maintain funds, acquire clientele, and boost confidence in purchasing products through this process.
Whiteside Capital Group (WSC) is changing the game with their tech-based solutions, targeted at disrupting the auction industry for the long term.
What Makes WSC So Different?
"After years of working with collateral and alternative financing, we have the technology and the know-how to move in quickly on our niche and fast-growing target market," says Raymond Cornish, Chief Executive Officer of Whiteside Capital Group.
In a time where disruption has become a buzzword and countless platforms have failed to deliver, it's understandable why people may think WSC has their work cut out for them. But this innovative team is ready for the challenge.
"Whiteside Capital will transform the auction landscape and reinvest in building THE platform for high ticket purchases and eventually we will be considering a listing or a partial acquisition by the industry powerhouses," Cornish continued.
The difference between traditional auction platforms and WSC can be identified in the following ways:
Buyer's Premiums
With traditional auction houses, a buyer's premium is an additional charge on the hammer price of the lot paid by the bidder who wins the auction. This premium goes to the auctioneer to cover administrative expenses. This charge can be anywhere from 20% to 30% and payment must be adhered to.
With the WSC Auction Platform, however, the buyer's premium is priced below the market rates, not affecting how service is delivered. This is enabled by the leverage on the platform's technologies, without a need for live venues and unnecessary overheads. As a result, this charge is only between 10% to 15% of the hammer price.
Seller's Commission Fees
With traditional auction houses, the seller's commission fees are a percentage of the hammer price and charges for photography of item, insurance, transportation, or for any additional special services such as restoration, cleaning, or repair of an object prior to the sale. This fee can range anywhere from 3% to 15% of the hammer price.
When it comes to the WSC Auction platform, the WSC Auction acquisition team works with various bounty agents to find undervalued and sought-after items for its auction campaigns. They're able to attract a larger group of savvy clientele because of their low fees. WSC Auction Platform's fees range from 0% to 3%.
WSC: The World's 1st Digital Assets Centric Auction Platform that is Secure And Discreet
"The unicorn model is clear. To succeed, we need to help others by first solving a key problem. Whiteside Capital wants not only to solve the problem of providing a safe and discreet platform for luxury asset sales," says Peter Krause, Chief Marketing Officer of WSC.
The WSC Auction platform is a digital assets and blockchain enabled platform that is focused on maintaining the discretion required by buyers. Through the robust technology provided by blockchain, transactions taking place through the platform can offer transparency and fund protection.
"WSC also wants to help people from all over the world connect with various means of alternative financing," Krause continued. "Connecting our business to the blockchain allows us to transform the chain of custody of coveted items and allows any person with digital cash to join us and experience the new face of the retail of tomorrow."
About Whiteside Capital Group
Whiteside Capital Group (WSC) is a multifaceted technological firm founded focusing on bringing value to retail clients through the use of unique technologies and a global collaborative economy concept. Incorporated in 2016 at Belize, the company sources and introduces opportunities for our clients to fund the acquisition of various undervalued assets and in return provide a share of profits after every auction. It also aims to introduce the first of its kind, global collaborative auction concept to the world through our Collaborative Auction Program (CAP).
Media Contact
Company Name: Whiteside Capital Group
Contact Person: Zane Jelani
Email: Send Email
Country: South Africa
Website: https://wsc-group.com/