Cotton towels and microfiber towels are two completely different areas of water absorption.
Cotton itself is very absorbent, in the process of making towels will be contaminated with an oily substance, at the beginning of the use of pure cotton towels do not absorb water, after three or four times after the use of oily substances reduced, it will become more and more water absorption.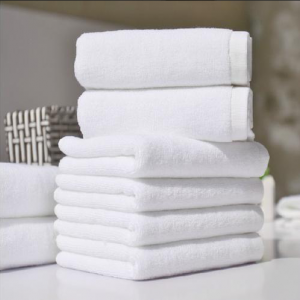 Ultrafine fiber towel is the opposite, the early-stage water absorption effect is extraordinary, in the passage of time the fiber harden brittle, its water absorption performance also began to cut, the one-sentence expression: pure cotton towel more use more water absorption, microfibre cloths more use more do not absorb water. Of course, a high-quality super-fiber towel can last at least half a year of water absorption.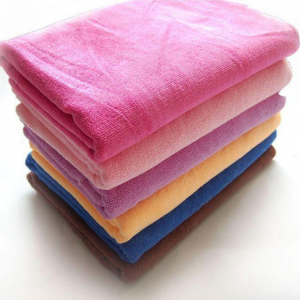 Superfine fiber towels are made of 80% polyester 20% nylon, and their water absorption durability depends entirely on the content of nylon, but because nylon is nearly 10,000 yuan more expensive than polyester in the market. So many businesses in order to save costs to reduce nylon ingredients, or even 100% pure polyester towel to impersonate, such towel water absorption effect, but its water absorption time is less than a month. So be sure to choose the right towel.
Eastsun guarantees that all our super-fiber towels are made of real material and we will never use the bad materials as superior materials to cheat the consumers.
In this transforming age full of challenge and opportunity, we always think and act with a lofty sense of responsibility and a sense of mission to explore seriously the sustainable development of HEBEI EAST SUN INTERNATIONAL CO., LTD. Take the management theory of 'Personnel as fundamental, Innovation as the driving force. Sincerity as life', enhances the overall competitiveness continuously, provide a healthier product, more high-quality service. We shall realize the collective advancement of shareholders' value, personnel's value, and customer's value.
Media Contact
Company Name: Hebei Eastsun International Co., Ltd.
Email: Send Email
Phone: 0086-311-87852595
Country: China
Website: https://www.eastsunhb.com/