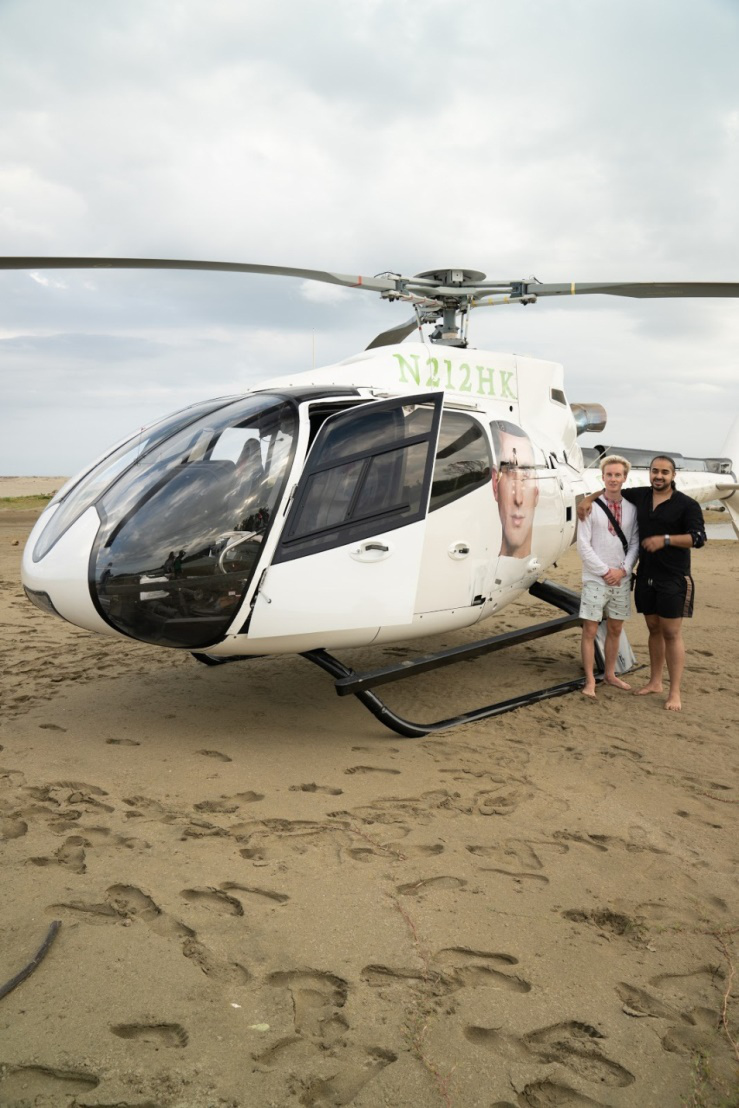 Humanitarian and techpreneur, Nicholas Duro, set to disrupt the industry again with the launch of a unique social media platform called "Private Island"
Created by the tech entrepreneur and CEO of Honeymoon Brands, Nicholas Duro, Private Island is a social media platform that will redefine the way people use social media worldwide. The social media app is designed to safely reintroduce person socialization and outings by allowing users to carefully plan and orchestrate private groups online and offline. The application has a wide range of features covering everything from invites to messaging, booking, and cost-sharing in one place.
Technology has been a safe haven for millions of people across the globe particular during this pandemic, keeping people occupied and connected in a way that is closer than what can be possible without it. Social media has particularly been of immense benefits, seemingly recovering from its bad rap. In times when connectedness is more valuable than ever, social media has made an unprecedented comeback. However, this does not take away the post-pandemic worries with questions surrounding what life will be like after the pandemic, and largely whether or not interacting will ever be the same continuing to linger in the minds of people.
"Our goal is to bring people out of social Isolation with a tool that enables us to experience interconnection with the people we care about in a way like never before," Nicholas Duro said. "Our idea is to set up a structurally exclusive platform, as we will need to take an extra level of care in our communication style on and offline. We are social creatures, which is what makes humans so effective, and why we have to work to combat the effects of social distancing," Nicholas continued.
Serial tech founder Evan Luthra, pictured here with Nicholas Duro is known for helping transform visions into reality, "The best way to predict the future is to build it. It has been a pleasure to help consult my friend Nicholas on this project and look forward to its success." Evan is currently working on multiple tech projects to protect the public health during the pandemic.
Sheltering at home and away from friends and loved ones has shown just how important life experiences and fellow friends really are. With the majority of Americans going a little stir crazy due to the lockdown, there is only so much a word of caution can do for protection when the restrictions are lifted.
The Private Island is, therefore, to help in maintaining some level of sanity by working as a social invitation, where certain friends can be invited to join groups with their friends and even partake in activities away from home and experience the outdoors while being accompanied by their friends.
The theory behind the tech tool encourages intimate groups of close friends. This will help in slowing down the immediate calls to jump back into full-fledged music festivals, nightclubs, and other similar activities. The slow reintroduction of fun and outdoor activities exclusively with close friend groups will provide a relatively safe path to returning to normalcy, and perhaps take the world beyond the immediate post-COVID-19 experience.
Media Contact
Company Name: Private Island App
Contact Person: Nicholas Duro
Email: Send Email
Address:1 Blackfield Drive
City: Tiburon
State: California 94920
Country: United States
Website: www.privateislandapp.com