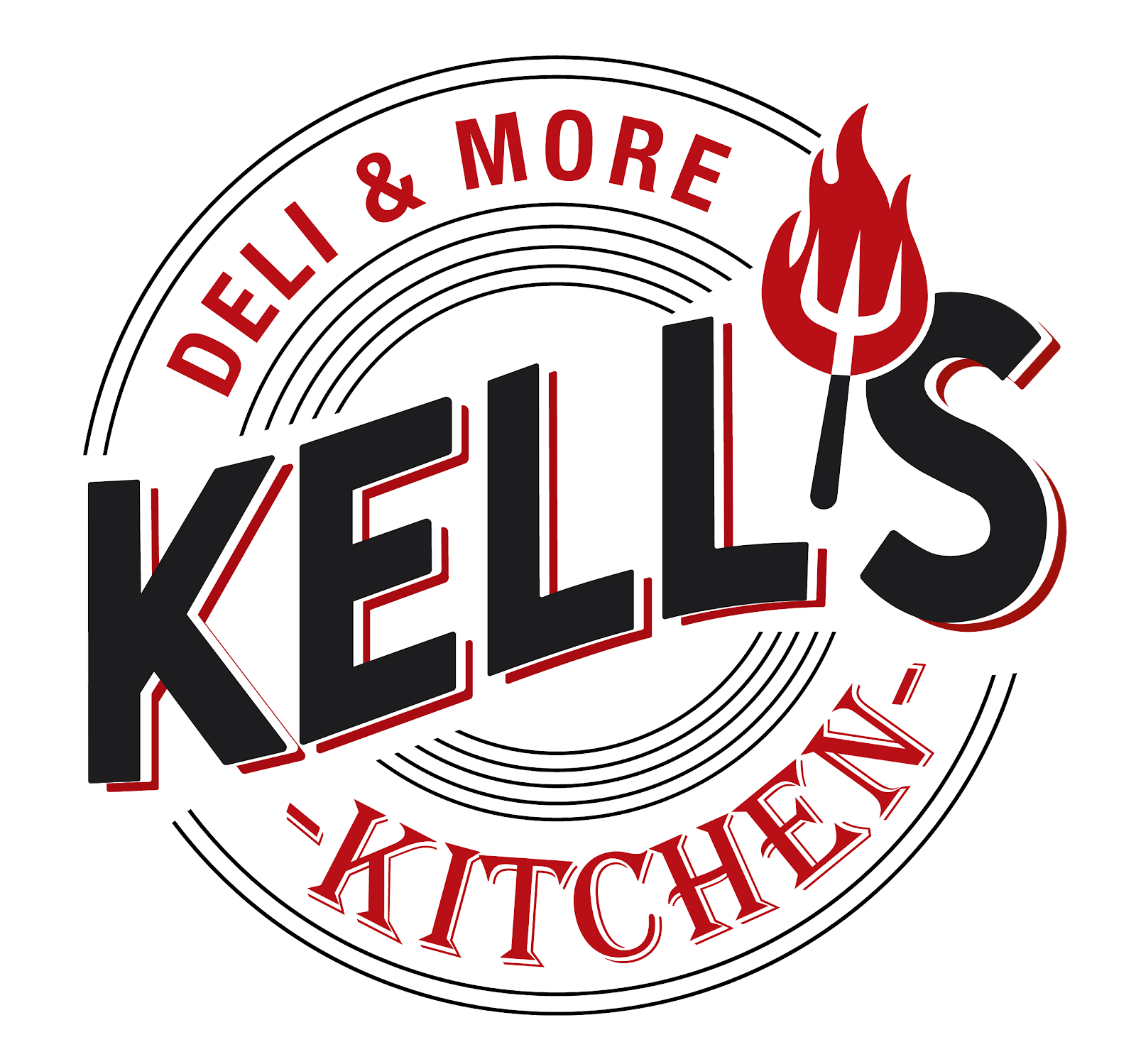 February 27, 2021 – Patchogue, NY – There is thrilling news out there for all the foodies! Kell's Kitchen is opening a Deli in Patchogue, NY. The only thing that they make hard for their customers is choosing between all the delicious food they have to offer. Kell's Kitchen adds a special ingredient to all their food, and that's love. Everyone knows that food made without love doesn't taste as good, so getting food in Kell's Kitchen is definitely the right choice! The opening date was on the 20th of February, 2020, and the location is 140 River Ave, Patchogue.
If interested in knowing all about the food available to order at Kell's Kitchen, keep on reading!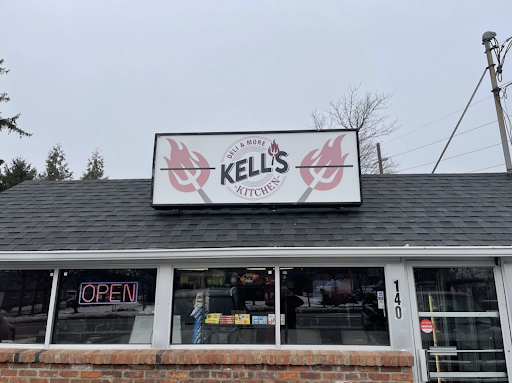 Breakfast
It is crucial to start the morning right, and the best way to start the morning is in Kell's Kitchen. Here are all the breakfast options available.
Kell's Kitchen has three available breakfast platters, one of them being a build your own egg platter or sandwich with two eggs, the second one being 'The Better Man', which consists of two eggs, peppers, onions, spinach, mushroom, and cheese on a hero, and the last but not least 'Hungry Man,' it is the best option for all the hungry people out there, it consists of three eggs, sausage, and ham and bacon on a hero.
Omelets
Kell's Kitchen also has three delicious omelet options available on its menu. The first one is the classic omelet with three scrambled eggs and cheese; the second one is 'Meat and Cheese', three scrambled eggs with cheese and with your choice of bacon, turkey bacon, sausage, ham, or turkey. And the last option is the 'Health Kick', where you can build your own omelet.
Breakfast Sweets
For all people with a sweet tooth, breakfast sweets at Kell's Kitchen are a perfect choice. The first one on the list is Kell's French toast served with butter and syrup; after that goes the Belgian Waffle is also served with butter and syrup, and of course, the evergreen Kell's Kitchen pancakes served in the same way. A healthier option for a sweet breakfast would be oatmeal which is served with honey or brown sugar.
Breakfast on the Go
For all those people who want a quick meal to take on the go, breakfast on the go is the best option. The delicious options available in Kell's Kitchen are Porky Piglets which consist of three fried eggs, bacon, sausage, and American cheese croissant poppers. The amazing avocado toast goes next, with two avocados, thinly sliced tomato, red onion, olive oil drizzle, salt, and pepper on a 15-grain toast; you know you are making the healthiest choice possible. And the last breakfast on the go is the Go-wraps, two breakfast rollups with a fried egg, American cheese, with choice of bacon, ham, or sausage.
Also, for all the items mentioned above, Kell's Kitchen gives you the option of getting breakfast extras, and they are a side of bacon, a side of turkey bacon, home fries, a side of a sausage patty, and the 'Loaded Home Fries' which are loaded with cheese, bacon, sausage, and peppers.
Lunch
Here are all the Kell's Kitchen fantastic lunch options.
Lunch on the Go
The first lunch on the go option is the 'Chicken Go-Wrap,' consisting of two chicken strips, mozzarella cheese, and red peppers on two plain wraps. Next goes the 'Lil Chicklets' with one seasoned chicken cutlet with cheddar cheese and crispy bacon, on a croissant that is cut into three bite-sized portions. And the last but certainly not least is the 'Steak Go-Wrap' with marinated steak, mozzarella cheese, and caramelized onions on two plain wraps.
Lunch Sandwiches
All the sandwiches served at Kell's Kitchen come with a white, wheat or rye roll, and the sandwiches available are 'Fried Chicken Cutlet', 'Marinated Grilled Chicken', and 'Roasted Beef'. The three lunch salad options are egg salad, chicken salad, and tuna salad.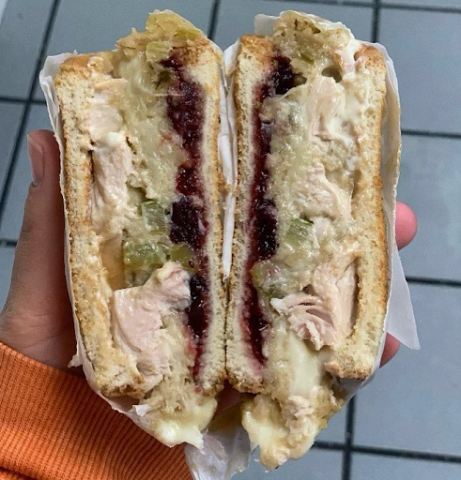 Kell's Specialty Sandwiches
Kell's Specialty Sandwiches is something that should not be missed. Every sandwich is made with love and some of the best ingredient combinations out there. The process of reading the menu will be mouthwatering, let alone seeing the food in person. Here are all the Kell's Specialty Sandwiches available.
The first one on the list is the 'Italiano' sandwich made with salami, pepperoni, ham cappy, provolone, lettuce, tomato, onion, and Italian dressing on a hero. The next one is the 'American Hero' goes with roast beef, ham, lettuce, and tomato on a hero; up next is the 'Philly Cheesesteak' with grilled roast beef, peppers, and onions with melted American cheese on a hero. 'Manhattan' with hot roast beef with melted mozzarella and gravy on a toasted garlic hero. 'Grateful' fresh turkey with stuffing, cranberries on toast, and with a side of gravy. 'Cajun Rager' is made with turkey breast, melted American bacon, and Cajun mayo on a roll. Another interesting option is 'Son of a Boneless Rib', which is made with a boneless rib, pickles, and onions.
Sounds delicious right? There are a few more options available to choose from when it comes to Kell's Specialty Sandwiches, and the best option would be to go there and see every item available on the menu. But, is this is not enough Kell's Kitchen's got more!
Kell's Specialty Wraps
If the sandwiches weren't enough here are some of the fantastic Kell's Specialty Wraps people will be able to get their fingers on, on the 20th of February. 'Blazing Saddles' with buffalo chicken breast, blue cheese crumbles, lettuce, tomato, and some hot sauce on a wrap. Then goes the 'Julius Caesar,' an amazing wrap with classic grilled chicken Caesar and iceberg lettuce. 'Chopped Cheese' is another one of the amazing wraps available in Kell's Kitchen and it consists of chopped cheese with lettuce, tomato, onion and thousand island dressing. And the last one we'll talk about here is the 'Avocado Island' with fried chicken cutlet, bacon, lettuce, tomato, onion and a thousand island dressing on a wrap. 'Glazed Eggplant' is another amazing option that consists of fried eggplant, roasted red peppers, fresh mozzarella, baby spinach with balsamic glaze on a wrap. Man, doesn't this sound appetizing?
These are just some options available when it comes to Kell's Specialty Wraps, all the other mouthwatering options can be found in 140 River Ave, Patchogue, and it has been open since the 20th of February.
Kell's Kitchen also has an amazing option which is called 'Build Your Boar's Head Sandwich' and 'Build Your Grilled Cheese', where they give the option of choosing the ingredients.
Some side dishes that are available are mac & cheese, mashed potatoes, sweet potato mash, rice, mixed veggies, and French fries.
Kell's Grill
The options available from the grill at Kell's Kitchen are delectable; read on to know what will available at Kell's Grill on their opening date. The first option is Kell's Hamburger with lettuce, tomato, and pickle. Also there will be their Cheeseburger with lettuce, tomato, and pickle too. There are sides available like French fries, knish, onion rings, disco fries with mozzarella and brown gravy, mozzarella sticks with tomato sauce, and onion rings.
Soups & Salads
Here are some soups and salads available in Kell's Kitchen. At Kell's Kitchen there is always the option of choosing to have the soup of the day which is changed every day. Another option is the Chicken Noodle Soup which is a great and light option, and the Beef Barley comes last if and when in the mood something heavier. The salad options are the Garden Salad with lettuce, grape tomato, onion, and cucumber, the Greek salad with lettuce, tomato, cucumber, red onion, bell pepper, black olives, and feta cheese, and the last salad option is the Caesar Salad with romaine, grated parmesan cheese and store made croutons.
Drinks, Coffee and Tea
There is a great variety of drinks options available at Kell's Kitchen, and some of them are bottled soft drinks like Coca-Cola and Sprite. They also have Gatorade, Poland Spring and Snapple Lemon. Kell's Kitchen also has the option of hot or cold tea and hot coffee.
Conclusion
For all those people who were waiting for a fantastic restaurant to open in Patchogue, the waiting time is over. Since the 20th of February 2021, the wait is over. Kell's Kitchen is coming to Long Island! With its fantastic menu, it will leave every customer satisfied, and with all the love put in the whole process of food making, it will keep customers coming back. The prices for all the options mentioned above are as cheap as chips, and quality and amount of food is outstanding!
Address: 140 River Ave, Patchogue, NY 11772
Instagram: https://www.instagram.com/kellskitchendeli
Facebook: https://www.facebook.com/Kells-Kitchen-Deli-More-109591187833989
Doordash: https://www.doordash.com/store/kell-s-kitchen-patchogue-1524307
Media Contact
Company Name: Emerald Corp
Contact Person: Ken Key
Email: Send Email
Phone: 1(631)246-3414
Country: United States
Website: www.theemeraldcorp.com