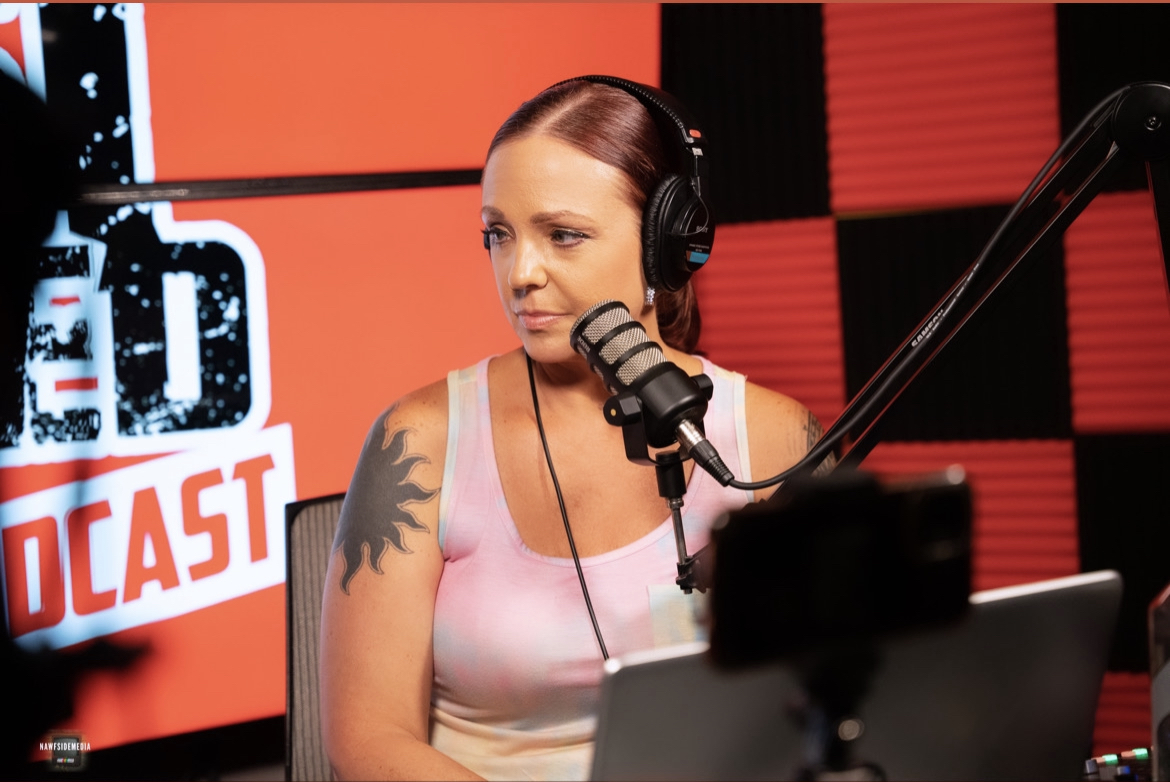 Atlanta, GA – In 2013 Tampa, FL native Misty Malec aka TampaMystic relocated to Atlanta, GA with a vision to pursue her passion for Music, Radio & Podcasting. TampaMystic humbly got her start with radio broadcasting a decade ago on DJ Clue's Desert Storm Radio. This is where she realized radio broadcasting was her passion.
After a decade of hard work and building The Industries Most Wanted podcast, TampaMystic has officially joined WDJY 99.1 FM, an Atlanta based radio station. Her show will highlight Business owners, Entrepreneurs, Musicians and more.
WDJY 99.1 FM is a 24-hour talk and community-based radio station. Their mission is to provide listeners with entertaining; yet quality, lifestyle educational talk shows which provide in-depth resources. They seek to provide a media platform which enables listeners to voice their opinions and provide solutions.
With having done thousands of one on one interviews, TampaMystic has taken The Industries Most Wanted podcast to a new level. Every Saturday and Sunday 8-10pm EST, turn your FM dial to 99.1 in Metro Atlanta. You can also listen via the Tune In app or visit https://www.wdjyfm.com/
More about Misty aka Tampa Mystic
Tampa, FL native to Atlanta, GA "Tampa Mystic", has taken the industry by storm as one of the leading faces in the music industry. From humble beginnings, Misty has hosted a variety of industry events to include artist showcases, networking events, awards shows, music conferences, fashion shows, and several listening/release parties.
Some of her most notable experiences have been, serving as a panel judge or host at several industry events such as the Coast 2 Coast Industry mixer, Source Magazine stage, King of the Stage & Since moving to Atlanta she was a host for the Hot 107.9's Birthday Bash via Platinum Producer Zaytoven's Digital Dope Radio, Hosted the Atlanta Music Producer Awards (twice) & hosted the Main Stage for Atlanta's Sweet Auburn Music Fest which had thousands in attendance.
As the owner of Mystic's Entertainment LLC, Industries Most Wanted LLC & Co-CEO of The Grynd Report Media Group LLC, Misty provides promotional services to various artists, DJ's & Producers within the rap/hip-hop and R&B genre. Misty is an administrator for Team Bigga Rankin along with a radio personality & Program Director on W-ARK 300. In 2019 she was named one of the executives for Atlanta newest premier recording studio, Ark Studios Atlanta.
The origin of 'Industries Most Wanted' founded in 2012 came from Misty's mixtape brand which since has expanded into a Podcast, Radio Show, Docuseries, and her well known artist showcase which has been attended by several music moguls to include but not limited to Andre 3000, Bigga Rankin, Rich Homie Quan, Zaytoven, Hot Boy Turk, K Camp, Drumma Boy, & Love & Hip-Hop cast members just to name a few.
Helping artists get seen & heard is her passion. Misty pays homage to her DJ family which includes Cool Running DJs & Bigga is Betta / TIG Record Breakers. As a 23-time music industry award winner and receiving the Wendy Day 'Female Power Player' OTY Diamond Award 3 times running, it's no wonder she has been named the "Industries Most Wanted Female".

Media Contact
Company Name: Mystics Entertainment LLC
Contact Person: Misty Malec
Email: Send Email
Phone: 678-995-3277
City: Atlanta
State: GA
Country: United States
Website: www.TampaMystic.com