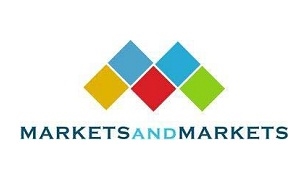 6Connex (US), Cvent (US), Remo (US), Hubilo (US), vFairs (US), BigMarker (US), Zoom (US), Hopin (UK), Microsoft (US), Cisco (US), Kestone (India), Accelevents (US), Whova (US), EventMobi (Canada), On24(US), Vconfex (India), Samaaro (India), Aventri (US), Intrado (US), Bizzabo (US), Airmeet (India), Attendify (India), Splash (US), and Eventcube (UK).
Virtual Event Platform Market by Component (Platform and Services), Organization Size, End User (Corporations, Governments, Education, Healthcare, Third-party Planners, Associations, Non-Profit) and Region – Global Forecast to 2027
The global virtual event platform market size is expected to grow at a Compound Annual Growth Rate (CAGR) of 19.8% during the forecast period to reach USD 30.6 billion in 2027 from USD 12.4 billion in 2022. Key factors expected to drive the market growth include the rise in popularity of online streaming to replace in-person presentation, the increasing adoption of digital media marketing platforms to expand the audience base, accommodating a large number of attendees over virtual event platforms (s), live recording feature and global access to real-time data even after webinars/sessions/events, the transition of businesses to remote working approaches, cloud computing services are gaining popularity across large, medium-sized and small enterprises and enhancement of accuracy in fetching customer information. These factors are driving the demand for virtual event platforms.
Download PDF Brochure: https://www.marketsandmarkets.com/pdfdownloadNew.asp?id=198777256
Platform segment to hold a larger market share during the forecast period.
Based on component, the virtual event platform market is segmented into two categories: platform and services. The platform comes packed with several interactive features that go beyond the traditional video conferencing software. The virtual event platform facilitates digital experience via webcasting capabilities. Governments, schools, corporations, and the healthcare sector shifted in-person gatherings to virtual events. According to a recent study by LinkedIn, 45% of future B2B events will be virtual. Industries are adopting the virtual event platform due to the low investment cost and better returns. Hence, low-budget companies can use this platform to manage events and conferences. Corporates are investing heavily in video conferencing and digital event platforms for business and client meetings
Medium-sized enterprises segment to grow at a steady CAGR during the forecast period.
Organizations with an overall employee size between 100–999 are categorized under medium-sized enterprises. When compared to the large enterprises' segment, the medium-sized enterprises' segment is facing challenges in terms of resources such as budget and workforce. Medium-sized enterprises are central to the growth and development of economies. They come up with ground-breaking solutions to ever-evolving problems, create employment opportunities, bring revenue, and have the potential to grow into large organizations. Medium-sized enterprises are growing companies, and they need to increase their availability as they have a high level of competition. These enterprises are often looking for ways to expand their businesses and reach new customers and territories; hence, virtual conferences and virtual trade shows enable them to achieve these objectives efficiently and cost-effectively.
Request Sample Pages: https://www.marketsandmarkets.com/requestsampleNew.asp?id=198777256
Unique Features in the Virtual Event Platform Market:
Due to its distinctive and cutting-edge features, the virtual event platform market stands out and is revolutionising the world of online events and experiences. With the help of these platforms, users may travel 3D locations, engage with virtual booths, and interact with content and other users as if they were actually at an event. These immersive virtual worlds closely resemble physical spaces. This immersive element improves guests' overall event experiences and cultivates a sense of presence.
Another important feature of virtual event platforms is their ability to be customised and brandable. By adding logos, banners, and unique layouts, organisers may make the virtual event venue fit their business identity. This degree of personalization makes sure that the virtual event flows naturally with the organizer's branding, producing a unified and branded experience that appeals to participants.
Platforms for virtual events offer a flexible selection of content choices, enabling both live and on-demand content. Participants can take part in live presentations, workshops, and conversations in addition to watching previously recorded sessions whenever they're ready. This adaptability not only takes into account different time zones and scheduling difficulties, but it also broadens the event's accessibility and audience.
These platforms' signature functionality is its networking and engagement tools, which mimic the social components of real-world events. Participants can organise meetings, chat privately or in groups, and share contact information. These features make it easier for people to interact and network, two things that are frequently essential to events.
The foundation of virtual event platforms is analytics and engagement insights, which give planners useful information. They can monitor participant behaviour, session popularity, and participation rates. With the use of data, event planners may optimise future gatherings, better cater to guests' tastes, and make wise judgements.
Major Highlights of the Virtual Event Platform Market:
The spread of virtual events across various businesses is one of the most important trends. This increase highlights the adaptability and importance of online event platforms, which present a strong substitute for conventional actual gatherings. This change has been especially noticeable in a society where distant interaction is the norm.
The ability to create immersive 3D settings is a unique characteristic of these systems. These settings mimic actual event locations and provide participants a feeling of presence and involvement. Also noteworthy is the degree of customisation and branding provided. These platforms may be customised by event planners to perfectly match their branding, producing distinctive and branded event experiences that strengthen company identity.
A distinguishing feature of the market for virtual event platforms is the capacity to seamlessly combine both online and offline attendees at a single event. With the ability to accommodate different participant preferences, this support for hybrid events is especially pertinent in the diversified event landscape of today.
Support for multiple languages and accessibility features encourage inclusion. The availability of support for different languages on these platforms ensures that participation is not hampered by language barriers and caters to a worldwide audience. Events are also made accessible to all attendees thanks to strong accessibility features like closed captioning and screen reader compatibility.
Security and privacy precautions are of the utmost importance and provide attendees and organisers with a sense of security. Access controls, data encryption, and secure login procedures are all typical features that reduce security risks and guarantee the privacy of sensitive data.
Top Key Companies in the Virtual Event Platform Market:
The virtual event platform market comprises major providers, such as 6Connex (US), Cvent (US), Remo (US), Hubilo (US), vFairs (US), among others. These market players have embraced different strategies to increase their market shares and expand their global presence. Partnerships, mergers and acquisitions, new product launches and enhancements have been the most dominating strategies adopted by the major players from 2020 to 2022. This has helped them strengthen their offerings and broaden their customer base.
6Connex is a leading software and service provider for virtual enterprise events. The company offers a range of solutions to enterprises to conduct online events and webinars. Its platform is designed with the purpose of driving engagement in a secure environment for communities worldwide by utilizing the capabilities of V7 software. 6Connex offers reliable and scalable HTML5-based solutions that support a large number of participants connecting through a web-based platform. It has a global presence in virtual technology solutions. The company has expanded its business in Europe, Asia Pacific, and Latin America by working with key channel partners.
Another key player Hopin is a leading provider of live online event platforms where attendees can interact and connect with people across the globe. Its virtual event platforms are known for their full live event capabilities, such as reception areas, stages, breakout sessions, registrations, dedicated chatrooms, recordings, data analytics, and team management. Hopin's virtual event platform is designed for all types and sizes of events. The company's software is used by around 3.5 million users and around 50,000 event groups. Hopin offers plenty of sponsorship and customization opportunities to meet online event requirements.
Cvent is a leading software-as-a-service provider specializing in events, meetings, and hospitality technology platforms, with around 2,00,000 active users worldwide. The company offers software solutions to event organizers and marketers for online event registration; venue selection; and virtual, hybrid, and on-site solutions to maximize audience engagement. The reporting feature of the platform offers built-in reports and enables users to create customized reports. Cvent's solutions optimize the event management value chain and enable clients to manage the number of meetings and events. The company has a geographical presence in the Middle East, North America, Europe, and Asia Pacific.
Media Contact
Company Name: MarketsandMarkets™ Research Private Ltd.
Contact Person: Mr. Aashish Mehra
Email: Send Email
Phone: 18886006441
Address:630 Dundee Road Suite 430
City: Northbrook
State: IL 60062
Country: United States
Website: https://www.marketsandmarkets.com/Market-Reports/virtual-event-platform-market-198777256.html