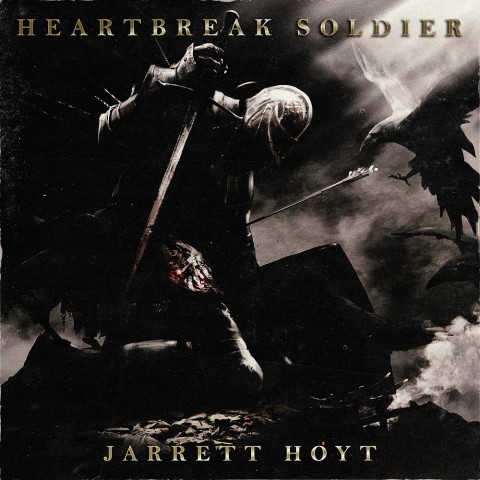 Jarrett Hoyt was inspired to start his musical journey when he first listened to Grieves in his middle/high school and as he got older, he discovered his own voice. Now facing several odds and making raps over the beats of others, he started his own creations. He has announced the release of his new single "Heartbreak Soldier", a heartwarming song about love with evocative lyrics. It is about two lovers who are forbidden to meet and had to face each other on the battlefield. The whole song is sensational, building the pulse of audiences as the lovers find themselves in the very odd circumstance of their life. The complete song is leading them to the moment where they will meet while charging each other to death, and also comprehending that this would be their last moment.
Jarett's musical style is alternative-pop with some indie/synth-pop elements in it. It had been his 6 years long journey in music in which he tries to vocalize his thoughts effectively.
He finds rap a simple way to display his emotional side, and deeply adheres to making darker and emotional songs enjoyable. His other songs, "Powder" and "Where Did U Go" are the best examples of the way he makes his sound reach the audience and his integrity and approach.
His songs are a display of pain and sadness entailing people to sail through in their troubled times. He picks beauty in sadness very articulately that could make even the darker facets of our life enlightens. His "Sad Publicity" is the zenith of his 6 plus years of life in which he is dedicated to finding out how to feel good, feel something, and at the same time not to look stupid. The third video that he had posted online went viral garnering thousands of fans, friends, and enemies.
With many setbacks and remaining aloof from music for one year, he learned the hard facets of life which made him strong. So his songs are about love, heartbreak, feeling lost, and pain. And most importantly, it is about recreating the feeling that you get when you are separated from someone you sincerely love, and realize you're better off without them.
His message for his fans is emotional and strikes the right chord. Music is the therapy that has healed him and with it, he also intends to heal his fans. He wants to develop an emotional connection with them and expects that together they would face the worst and good sides of life. Besides, he is establishing heart to heart conversation with all his fans reaching out to them with a desire to bring change in their lives.
Connect with Jarrett Hoyt through his song in Spotify and other streaming platforms.
Media Contact
Company Name: House 3 Records
Contact Person: Jarrett Hoyt
Email: Send Email
Country: United States
Website: house3records.com