UV Gullas College of medicine is a college with a difference; very affordable yet offering high-quality education. It aims at transforming the entire society by providing talented students who have access to affordable learning as portrayed on the UV Gullas Fees Structure.
As Philippines is a hub for MBBS, UV Gullas College of medicine offers exactly that due to which it is reffered as best medical college in Philippines. It aims at transforming society using the medicine. They believe in playing a crucial role in metamorphosizing using excellent programs in medical education.
Their programs are designed to deploy next-generation specialists and clinicians who will then be role models in their own individual rights. The output of the college fosters accountability, honesty, trustworthiness, and inquisitiveness on the technical level. With intrinsic organization and planning, they aspire to impact excellence in each and every student to provide responsive, innovative solutions.
All students have access to Wi-Fi, an area for playing and entertainment space. Each individual learner receives assistance and care during their stay in the hostel. Gullas college of Medicine stands top amonst Philippines medical colleges and is one of top choices of Indian medical asoirants looking to study MBBS abroad.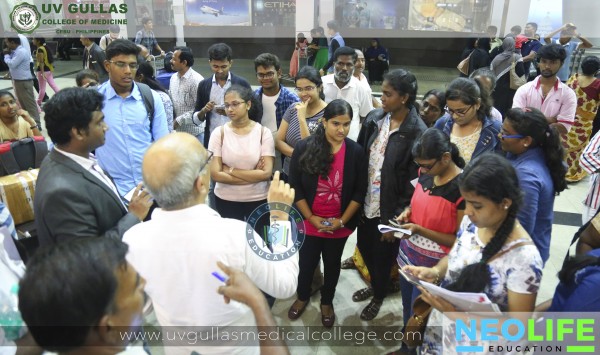 About UV Gullas College of medicine
Started way back in 1919, UV Gullas College of medicine prides itself in offering the best and high-quality MBBS. There are two campuses in Cebu city, the laboratory high school which is in Prado and the main university campus that is located in the downtown of Cebu city.
For the main campus, it is in a multi-storeyed building which is equipped with various facilities for students. The campus is fully air-conditioned with each room having attached bathroom to make all the students comfortable as they partake their studies.
With the presence of 24/7 CCTV surveillance and guards in Uv Gullas College of Medicine Hostel students are assured complete security and good environment for them to study. There is Indian canteen in campus providing north Indian and south Indian food all three times a day.
Media Contact
Company Name: UV Gullas College of Medicine
Contact Person: Dr. Herald Miller
Email: Send Email
Phone: 9944737004
Address:1st Floor, EJR Enclave Butt road, Near Bus-stop
City: Chennai
State: Tamilnadu
Country: India
Website: www.uvgullasmedicalcollege.com/