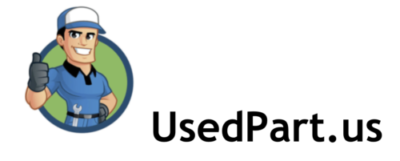 November 28, 2019 – Vehicle maintenance can be hard on the pocket, but no longer as UsedPart.us enters the fray with fully functional and reliable Used auto parts that can be easily found and located using the online service, UsedPart.us. What do car owners dread more than frustrating breakdowns? Most victims in this population highlighted the incapability of finding affordable spare auto parts for their vehicles as a major challenge.
UsedPart.us is the easiest, most comfortable way to find used auto parts, used engines, and used transmissions online, no matter where they are located. The search utilizes access to thousands of junkyards and lets people save valuable money while repairing vehicles. UsedPart.us currently holds over 200 million salvaged auto parts in stock.
Many wonder why UsedPart.us has become a leading auto solutions service in the US. The salvage auto parts location service has served thousands of customers, including owners as well as mechanics to find OEM factory used auto parts that are very affordable. These auto parts or used engines for sale are otherwise hard to find, but can bring down the cost of repairs.
For car owners whose vehicles are guzzling cash every month on costly repairs, UsedPart.us comes as a big relief. By connecting auto junkyards and used auto parts suppliers, it is serving a great purpose, helping save thousands of dollars in costly repairs, including used engines. The used OEM auto parts are way preferable to cheap and low quality aftermarket components.
Apart from being an online service, UsedPart.us has also created a network for the auto industry, connecting customers with yards from the American Recyclers Association. The used parts sold are not merely picked up from a junkyard, but have undergone quality testing, and come in fully functioning and reliable state.
UsedPart.us has something to offer every auto repair work and make it cost less. The site includes an informative blog on using auto spare parts for results.
About UsedPart.us
UsedPart.us is a used auto parts locator and used engines locator that aims to ease the process of finding a wide range of used auto parts for mechanics, car owners, and other such customers across the United States. For more information, please visit: https://www.usedpart.us
Media Contact
Company Name: UsedPart.us
Contact Person: George Corem
Email: Send Email
Phone: 800-646-4790
City: Bowling Green
State: KY
Country: United States
Website: https://www.usedpart.us/