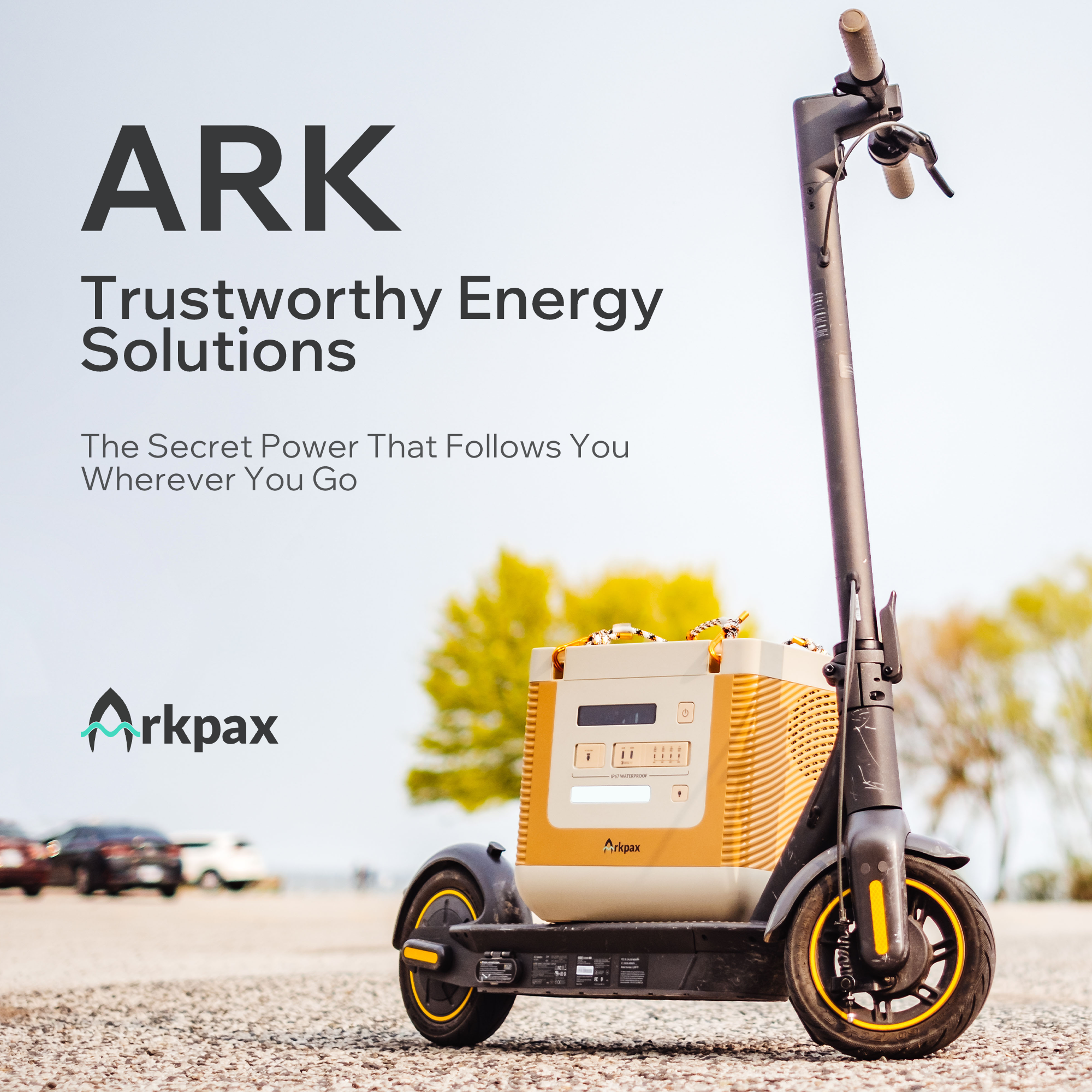 Arkpax, a frontrunner in outdoor technology, is pushing the envelope of portable power with the debut of its Ark 1800W. This ground-breaking power station is custom-made for water-based adventures stretching beyond a week, promising an unwavering power source when it matters most.
The Ark 1800W, with its 1500Wh battery capacity, delivers an impressive 1800W power output and a peak output of 3300W. Whether you need to juice up your laptop, power your blender, or keep your phone charged, the Ark 1800W is ready to meet a wide range of power needs with ease.
The Ark 1800W holds the distinction of being the industry's first portable power station to offer IP67-rated dustproof and waterproof protection. This milestone is achieved through a cutting-edge waterproof panel drainage system and waterproof fans that shield the device from dust, dirt, and water, promising consistent power supply regardless of weather conditions.
Beyond its protective features, the Ark 1800W's waterproof capabilities also make maintenance a breeze. Its clean-friendly design enables easy upkeep, even in demanding environments. Whether you're sailing, camping, or hiking, the Ark 1800W ensures that dust or water intrusion won't compromise your power supply.
Designed to survive the unexpected, the Ark 1800W is electric shockproof and equipped with internal cooling to prevent overheating. It also boasts an electrolysis-resistant coating that defends against corrosion and rust, ensuring its longevity.
The Ark 1800W exemplifies Arkpax's commitment to versatile design. Engineered to charge a vast array of devices, from phones, tablets, laptops, to cameras, drones, and more, the Ark 1800W ensures you can experience your aquatic adventures without missing out on comfort or connectivity.
The Ark 1800W provides three diverse charging options: 500W solar charging, 240W car charging, and 1000W AC charging. With its swift two-hour charging time, you're always a step away from your next adventure.
In addition, the Ark 1800W features an integrated Uninterruptible Power Supply (UPS), assuring a steady power supply to your devices during power blackouts. This feature is particularly beneficial for emergencies or extended periods on the water.
Tested over 1,000 lifecycles and promising a lifespan of up to 10 years, the Ark 1800W is built for the long haul. Maintaining 80% of its original capacity, this power station is committed to keeping you powered up for a decade of adventures.
Lastly, the Ark 1800W incorporates the cutting-edge BMS 35 technology — an intelligent battery management system that optimizes performance while protecting your power station.
In conclusion, the Arkpax Ark 1800W isn't merely a portable power station; it's a trusted partner for all your water-based journeys. Its trailblazing features and robust performance set a new standard in the portable power industry, ushering in a new era for enhanced fishing, boating, and sailing experiences.
Media Contact
Company Name: TWS Technology LLC
Contact Person: Olivia Stone
Email: Send Email
Country: United States
Website: www.arkpax.com