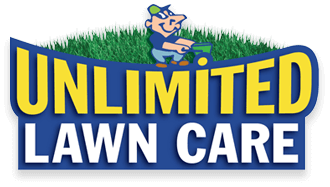 Unlimited Lawn Care has expanded by acquiring Four Season Services Inc. of Georgia
Unlimited Lawn Care, one of the largest privately held and fastest growing lawn care companies in the country has acquired Georgia-based Four Season Services Inc. in September 2021. This acquisition reinforces Unlimited Lawn Care's presence in Georgia, a traditional stronghold for the company as well as helps the company offer better services to the people in Georgia and beyond.
Unlimited Lawn Care has been providing a complete range of lawn care services including Mosquito Defense, tree and shrub care, and professional lawn services in Georgia for over two decades. The company offers lawn care services to both residential and commercial properties at affordable prices. The company has a well-trained team that delivers quality care and always treats customer's property with care.
Unlimited Lawn Care's massive growth and expansion strategy have led to the acquisition of Four Seasons Services, a company that specializes in fertilization and weed control. This company has been a solid consistent player in the industry since its creation in 1991 and has enjoyed the best-in-class customer retention. Four Seasons Services, inc. was sold to Unlimited Lawn Care due to its Steller reputation and presence within the Atlanta Market.
"We are excited to add the resources of a reputable company like Four Season Services to our expertise," said Scott Whitehead, the CEO of Unlimited Lawn Care. "We have a long-standing reputation for excellence in both our personnel and the quality of services we deliver. This acquisition will help us meet and exceed our customers' expectations as well as upgrade the level of the tree and lawn care that they've grown accustomed to over the past two decades," he added.
Going forward, Unlimited Lawn Care has several more acquisitions in the pipeline. This is in line with their goal to be the industry leader in the professional tree, shrub, and lawn care in the country.
For more information about the company or its services, please visit www.unlimitedlawncare.com.
About Unlimited Lawn Care.
Unlimited Lawn Care is a leading name in lawn care services, both residential and commercial. Founded in 1998, they have always sought to deliver reliable, high-quality care to those who trust them with their property. Unlimited Lawn Care goes to great lengths to make sure they exceed all expectations and earn customers complete satisfaction. The company uses premium products and methods that pass their strict quality standards.
Media Contact
Company Name: Unlimited Lawncare
Contact Person: Jeff Rawlins
Email: Send Email
Phone: (770) 658-7107
Country: United States
Website: www.unlimitedlawncare.com