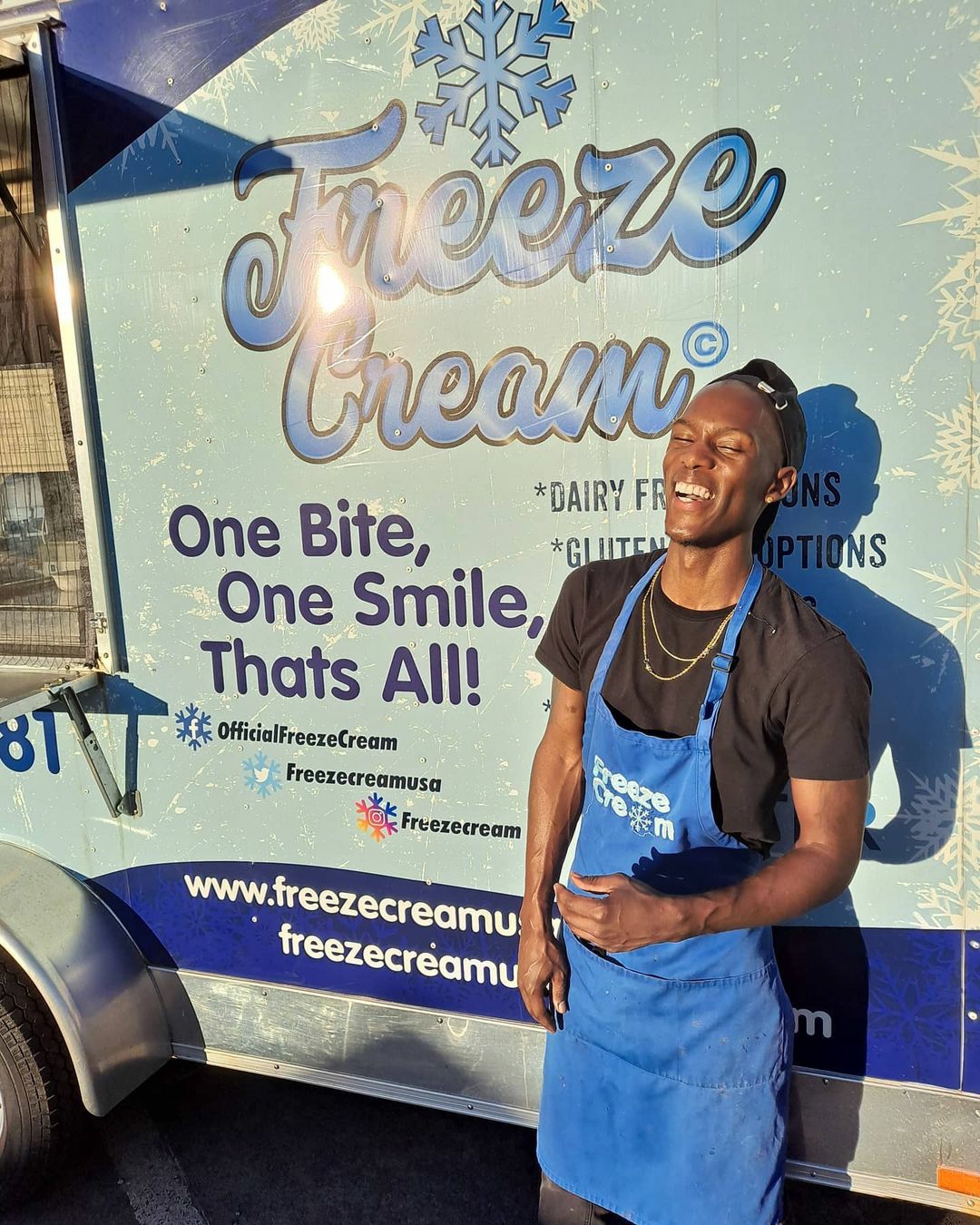 From an Ice cream cart to a successful brand in two locations, Freeze Cream, Georgia's first rolled ice cream company is now offering nationwide shipping with ice-cream for every diet. Focusing on healthy snacking, Freeze cream is available in a variety of flavors for regular ice-creams, including a healthy version of its brand such as dairy free, sugar free and more.
With the Ice cream and frozen desserts sector being a hugely competitive one, Freeze Cream stands out for its unique offerings customized to a customer's taste. The company also caters to large scale events like weddings, picnics, luncheons/dinners, baby showers, birthdays, family reunions, celebrations, bridal showers, anniversaries, business meetings, special events, and social gatherings. The company's ice cream catering services include set up, serving, and clean up too. With a wide range of regular and new flavors guaranteed to turn any event into a special and memorable occasion, Freeze Cream also offers customers the opportunity to coordinate with the company to invent their own customized ice cream creation.
Freeze Cream believes in the nutritious aspect of its brand and uses the least amount of ingredients as possible with no additives, chemicals or strange ingredients. Among its healthy ice creams choices, people can expect dairy free ice creams, vegan, gluten free, sugar free, nut free and dye free.
Freeze Cream was established in 2015 by founder Douglas Young who started out as just an ice cream vendor in a gas station in Roswell, GA. The man's passion to make ice-cream into a more delicious and healthier snack bore fruit with the opening of a single store that received an incredible response. Today Freeze Cream is a popular licensed brand with multiple locations in Arkansas and Alabama. The company owes its growing appeal and popularity to the determination and customer centric attitude of its founder who created Freeze Cream to highlight the happiness of treats with exceptional service as well as a healthy alternative to traditional ice cream.
Freeze Cream abides by its mission of creating smiles that last just as long as memories by providing a delicious product free of artificial preservatives and additives while sharing great genuine care for customers. The company is now in process of expanding its product line into packaged snacks and smoothies available on retail in restaurants, supermarkets, and its outlets. The company intends to provide licensing, to create systems for shipping and packing products in different locations.
For Freeze Cream, it's all about: One Bite, One Smile, That's All!
For more information: www.freezecreamusa.com
Media Contact
Company Name: Freeze Cream
Contact Person: Douglas Young
Email: Send Email
Country: United States
Website: http://www.freezecreamusa.com