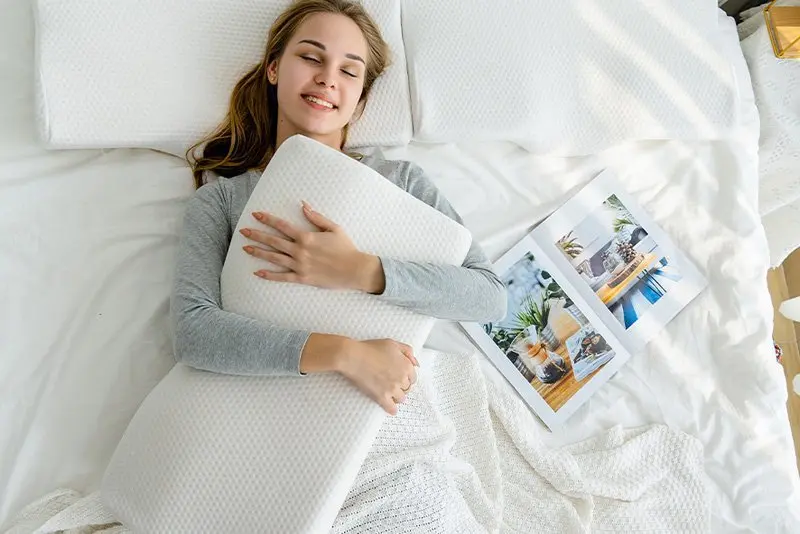 A good night's sleep is vitally important for a healthy life. However, without a proper pillow, it can be incredibly difficult to feel well-rested. This is why many experts have looked into what it takes to make a perfect pillow. Sleepdreampillow.com is one such maker of expertly designed pillows that allow one to have unbridled levels of comfort. Their pillows are made to cater to every kind of sleeper; whether someone is a back sleeper, side sleeper, stomach sleeper or anywhere in between. The ergonomic design supports several sleeping positions and is thus ideal for a multitude of people.
Their pillows also aid people who suffer from neck pain. Through the use of Sleep Dream Pillow's slow rebound memory foam, the pressure put on one's head, neck and shoulders is reduced and absorbed. The pillows come alongside a detachable pillow case which is made using a skin-friendly fabric, which can easily be removed.
With durability and longevity in mind, the pillow can be utilized for a long period without a decline in its quality. This has made it a premier option for many people who previously struggled with discomfort while sleeping.
Sleep Dream Pillow has stated that their primarily goal for their pillow was to offer a comfortable, long-lasting product that is also affordable. For this reason, they have striven to find a balance between the quality and cost of their pillows. It is now among the market's leading options for relieving strains on troublesome areas while also promoting circulation. In addition to this, it relieves pressure on the lower back. By correctly positioning one's head and neck, it can ensure proper sleep. With a plethora of Sleep Dream Pillow reviews being positive, it has become the go-to choice among many.
About SleepDream Pillow
This is a pillow designed for effective sleep. It caters to a wide array of sleeping positions and ensures that people can overcome pressure in their lower backs and necks. It was founded in 2018 in Los Angeles, CA, with a simple mission: to make sleep a happier experience for everyone. From their ultra-premium materials to their ergonomically engineered designs, they think they've done it. With a multitude of positive reviews, it seems that their customers agree with them. Furthermore, they work tirelessly to ensure that their customers' satisfaction is achieved and that their expectations are met.
For more information: https://www.sleepdreampillow.com/
Media Contact
Company Name: SleepDream Pillow
Contact Person: Media Relations
Email: Send Email
Country: China
Website: https://www.sleepdreampillow.com/