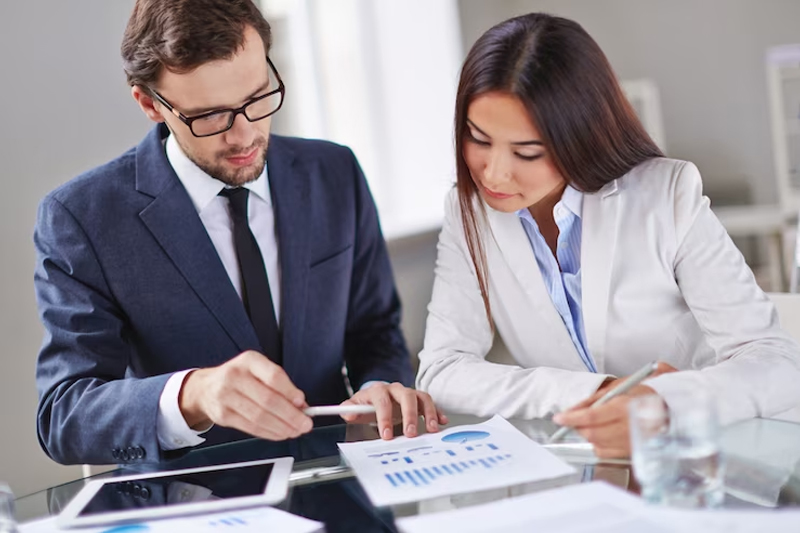 audit support services in london, forensic accounting & tax mitigation services in london, accounting services for healthcare & education sector
Ultimate Accounting & Tax Solutions responds to the British Chambers of Commerce's call to guide SMEs through the 'digital revolution.' Acknowledging the challenges highlighted by the BCC, they offer tailored solutions to help businesses navigate the digital era, making them your go-to accountants in London. With a focus on going digital, their expert services provide guidance to SMEs regarding using the latest technologies to their benefit, ensuring they fully capitalise on the digital era.
London – 16th November, 2023 – In response to the British Chambers of Commerce (BCC) underscoring the pivotal role of the ongoing 'digital revolution' for small and medium-sized enterprises (SMEs), Ultimate Accounting & Tax Solutions, the leading Accountant firm in London, takes proactive steps to guide businesses through this transformative era.
On November 2nd, 2023, the BCC emphasised the swift progress in AI technology, language models, and deep learning, urging SMEs to embrace these innovations for sustained growth.
The BCC acknowledged that obstacles such as poor infrastructure, a skills gap, and limited guidance for leveraging technology hinder SMEs from fully capitalising on the digital revolution. David Bharier, Head of Insight at the BCC, stressed the importance of broadband as a vital utility and the foundation for tech adoption, calling for broader technology adoption considerations in the upcoming King's Speech on November 7.
The strategic move adopted by Ultimate Accounting & Tax Solutions aligns with the evolving landscape, offering tailored solutions to businesses navigating the complexities of the digital era. With a keen focus on addressing challenges identified by the BCC, their seasoned accounting firm offers comprehensive services for incorporating the latest technologies for managing finances, ensuring SMEs receive expert guidance regarding the use of technology for optimising their financial strategies.
This commitment positions Ultimate Accounting & Tax Solutions as a key player in facilitating SMEs' seamless integration into the digital revolution, making them one of the most trusted accountant firms in London.
About The Company:
Ultimate Accounting & Tax Solutions, a leading firm of Chartered Accountants near Barking, London, stands as a beacon of expertise with over 14 years of experience. Beyond conventional business tax and accounting services, the company distinguishes itself by leveraging technology to empower clients.
With a team comprising Chartered Accountants, Certified Accountants, and accountants for property investors, Ultimate Accounting & Tax Solutions utilises its extensive skill set and experience to help businesses understand the dynamics of cash flow, plan financial strategies, and utilise data effectively. From comprehensive tax return filing to double entry bookkeeping and management reporting, the company offers a holistic suite of services.
What sets Ultimate Accounting & Tax Solutions apart is its commitment to embracing technology for the benefit of its clients. The firm recognises the pivotal role of technology in modern accounting practices and ensures that its expert chartered accountants in London are well-versed in the latest advancements. This technological integration enhances their efficiency, providing clients with up-to-date financial results, efficient tax advice, and a competitive edge in their respective industries.
The company's dedication to professional excellence is evident through its accreditation by both ACCA and ICAEW, ensuring that clients receive services of the highest standard. Their competitive pricing, convenient location, and friendly, approachable staff further contribute to the firm's growing popularity among businesses in London.
For businesses aspiring to elevate their financial performance, the firm serves as a trusted partner, offering a blend of experience, technological prowess, and personalised service. To embark on a journey of financial success, you can reach out for impartial advice by contacting Ultimate Accounting & Tax Solutions.
Media Contact
Company Name: Ultimate Accounting & Tax Solutions
Contact Person: Ajit K Saha
Email: Send Email
Phone: 02085070617
Address:11-13 Upton Lane, E7 9PA
City: Forest gate
State: London
Country: United Kingdom
Website: https://www.ultimateaccountingsolutions.co.uk/