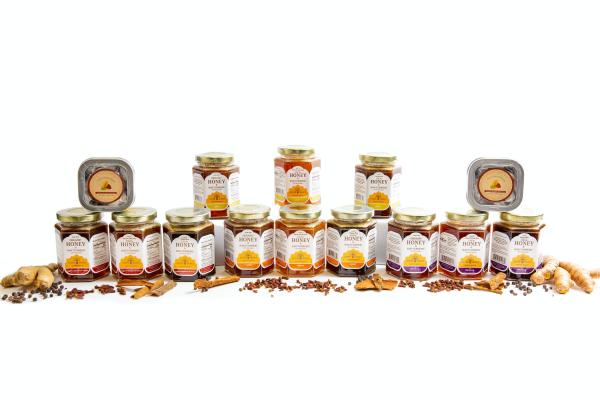 Turmeric Zone, the first emerging brand providing turmeric-based products made with functional ingredients, has joined hands with Kaspien, one of the largest eCommerce retail partners in the world. This partnership will empower Turmeric Zone to grow the brand's vision within Amazon in collaboration with Kaspien.
As one of the largest eCommerce retail partners in the world, Kaspien has partnered with Fortune 500 brands that have a strong brand vision and high-growth potential. This tech company has been featured in Forbes, Wall Street Journal, CNBC, GeekWire, Business Insider, and MSN Money.
When asked about this partnership with Turmeric Zone, CEO of Kaspien, Mr. Kunal Chopra said, "We are delighted to enter into a partnership with Turmeric Zone to collaboratively build their presence on Amazon." He further added, "We believe that Turmeric Zone's commitment to sourcing organic, fresh, US-grown turmeric roots will help set them apart on the Amazon marketplace".
Turmeric has multiple health benefits and is known as a superfood. Turmeric Zone aims to provide natural, organic & Ayurvedic turmeric products that are easy-to-use and delicious. All the ingredients in the brand's products are ethically sourced and can bring health and wellness to the consumers. To take the brand forward and establish its hold on a platform like Amazon, Turmeric Zone has entered into a partnership with Kaspien.
"I love working with Kaspien. Working with a true technology company that also understands business operations is rare, and partnering with one of nation's largest retail partners takes the stress away when it comes to Amazon so we can truly focus on other opportunities", said Founder, Samir Trivedi.
Based in Morrisville, North Carolina, Turmeric Zone offers Turmeric Teas, Turmeric Honey, Turmeric-Ginger Herbal Drops, etc. for health and overall wellness. This partnership with Kaspien will help the brand expand its horizon and reach more customers.
For more information, please visit: www.turmericzone.com
Media Contact
Company Name: Turmeric Zone
Contact Person: Samir Trivedi
Email: Send Email
Country: United States
Website: http://www.turmericzone.com