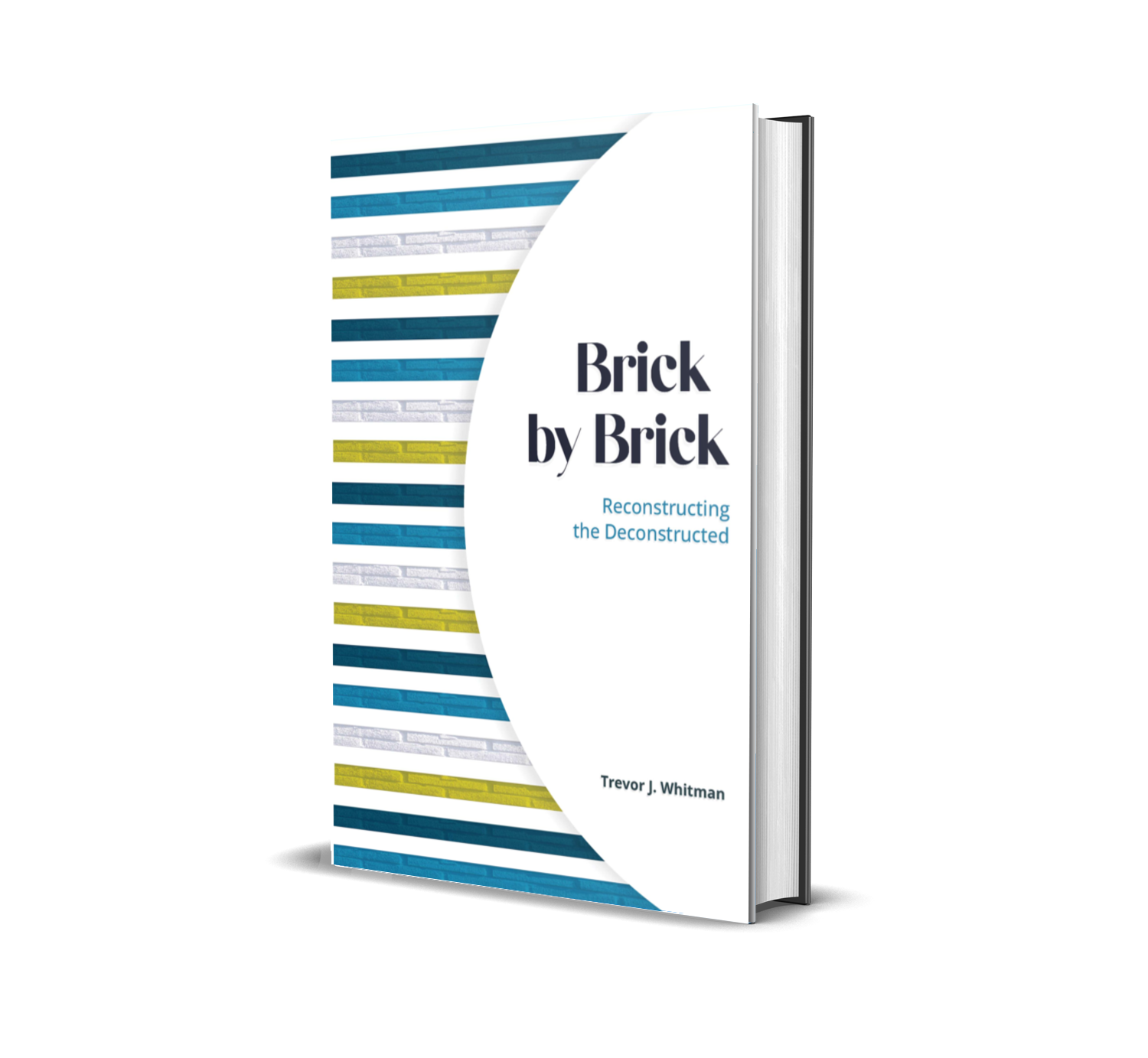 Kharis Publishing today announces the release of "Brick by Brick:Reconstructing the Deconstructed"(ISBN: 978-1637461631) by Trevor Whitman, church in the 21st century has been exposed to be faulty at best.
CHICAGO, Ill. – The Church in the United States is broken. This does not mean that we should all stop meeting together. Both things can be true. In a society where many find themselves "deconstructing," people need an environment where they can contemplate how the current church operates and determine if there are healthy adjustments to be made. The current outlook on deconstruction from evangelical circles is that it is all evil. Though there are versions of deconstruction that lead people to lose their faith entirely, there are also versions of deconstruction where people who have been hurt or abused in the church never lose their faith in God, just their faith in the Church. This book provides an opportunity to explore reconstruction.
Video Link: https://www.youtube.com/embed/LmB5Na6mvkE
According to Grant Twyman Director of Equity, K-12 public school district COO, Next Consulting Firm Captain, United States Army Reserve, "Brick by Brick is a book that is written at a critical moment in church history in the United States. Trevor courageously discusses real challenges in the Church with great care, humility, and depth. In an era of extremes, confusion, and hopelessness, Brick by Brick offers a path forward, a path to be built! This book is more than must-read; it is an essential read."
"Brick by Brick" is published by Kharis Publishing and is now available wherever books are sold, including Amazon: https://www.amazon.com/dp/1637461631/ Retailers and other agencies may order copies from Ingram Content Group or through the publisher (ISBN: 978-1637461631): https://kharispublishing.com/kp/product/brick-by-brick/
Trevor has spent his life teaching, instructing, leading and writing with a deep passion for theology, doctrine, and church health. After graduating from Multnomah University, Trevor explored multiple career paths starting by teaching middle school Bible, becoming a Children's Pastor, leading youth groups and eventually a Young Adult's Pastor. Trevor experienced multiple scandals from head pastors he worked under, leading him to struggle through deconstruction of the Church himself.
About Kharis Publishing:
Kharis Publishing, an imprint of Kharis Media LLC, is a leading Christian and inspirational book publisher based in Aurora, Chicago metropolitan area, Illinois. Our mission is two-fold: 1. Provide an innovative publishing platform for professionals, Christians, pastors, workplace leaders to tell their story and share in a book form what God has put in their hearts, with a focus on under-represented writers (including women and first-time authors); 2. Equip orphans in developing countries with literacy tools. That is why, for each book sold, the publisher channels some of the proceeds into providing books and computers to orphanages in developing countries so that these kids may learn to read, dream, and grow. For a limited time, Kharis Publishing is accepting unsolicited queries for nonfiction (Christian, self-help, memoirs, business, health and wellness) from qualified leaders, professionals, pastors, and ministers. Learn more at: https://kharispublishing.com/
Media Contact
Company Name: Kharis Media LLC
Contact Person: Rufus Philip
Email: Send Email
Phone: (630) 423-6309
City: Aurora, Chicago
State: IL
Country: United States
Website: https://kharispublishing.com/kp/product/brick-by-brick/