Unlock the Future of Entrepreneurship with the Cutting-Edge Hybrid Model. Fuelling innovation this model sparks a revolution in the supplement industry.
Cheyenne, WY – August 17, 2023 – The landscape of entrepreneurship is undergoing a remarkable transformation, and at the forefront of this evolution is Saazlife, a visionary force in the online e-commerce industry. The company is thrilled to announce an upcoming live webinar that will illuminate the potential of the hybrid business model and its role in reshaping the way entrepreneurs create and succeed in the supplement market.
Read More: Dive into the world of innovation and entrepreneurship as we explore the groundbreaking hybrid business model that's redefining the supplement industry.
Entrepreneurs and aspiring business owners are no strangers to the challenges of the modern market. The supplement industry, in particular, demands a blend of creativity, compliance, and strategic thinking. Recognizing this need, Saazlife has engineered a solution that marries the efficiency of dropshipping with the personalization of white labeling – the hybrid business model.
The Enlightening Webinar:
Prepare to be enlightened as the webinar covers essential aspects of the hybrid business model:
Trailblazing Fusion of Dropshipping and White Labeling: Learn how the hybrid model presents a unique avenue for entrepreneurs to combine the strengths of dropshipping – cost-effectiveness and scalability – with the individuality of white labeling, crafting a brand that stands out.
Navigating the Regulatory Landscape: Compliance is a cornerstone of success in the supplement world. Gain insights into how the hybrid model streamlines the compliance journey while instilling confidence in both entrepreneurs and consumers.
Crafting Brand Legacies: Brand identity is the heartbeat of any successful enterprise. Attendees will discover strategies for creating a resonant brand identity that forges emotional connections with the target audience.
Unleashing Multi-Channel Triumph: In a digitally interconnected world, multi-channel presence is imperative. The hybrid model offers a roadmap to conquering various platforms, expanding reach, and engaging with diverse audiences.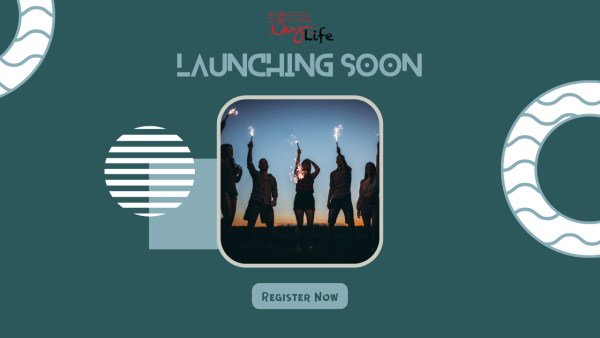 Save your seat for this event:
The live webinar, promises to be an eye-opening experience that could pave the way for your supplement entrepreneurship journey. Register now to secure your spot in this transformative event, where innovation and entrepreneurship converge.
About SaazLife:
Saazlife is a driving force in the e-commerce industry, committed to empowering entrepreneurs with cutting-edge strategies and insights. With the hybrid business model at its core, Saazlife is on a mission to revolutionize supplement entrepreneurship and pave the path to success.
Media Contact
Company Name: SaazLife LLC
Contact Person: Anish Chatterjea
Email: Send Email
Address:1621 Central Ave
City: CHEYENNE
State: WY
Country: United States
Website: http://saaz-training.com/