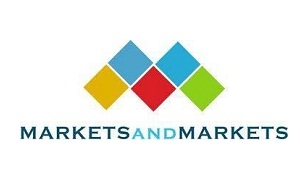 AWS (US), Google (US), Microsoft Corporation (US), IBM Corporation (US), Oracle Corporation (US), HPE (US), Alibaba Cloud (China), Tencent Cloud (China), Salesforce (US), Huawei (China), Viavi Solutions (US), Broadcom (US), AFL Hyperscale (US), OVHcloud (France), Iron Mountain (US), DigitalOcean (US), NTT Communications (Japan), and Digital Reality (US).
Hyperscale Computing Market by Offering (Solutions and Services), Application (Cloud Computing, Big Data, IoT), Vertical (Manufacturing, Government & Defense, BFSI, IT & Telecom, Retail & Consumer Goods) and Region – Global Forecast to 2028
The Hyperscale Computing Market size is expected to grow from USD 40.9 billion in 2023 to USD 109.2 billion by 2028 at a compound annual growth rate (CAGR) of 21.7% during the forecast period. Hyperscale computing refers to the ability to scale computing resources dynamically and rapidly to meet the demands of large-scale applications and workloads. It involves deploying infrastructure that efficiently handles massive amounts of data, processing power, and storage capacity. Hyperscale computing has emerged as a transformative force in the modern digital landscape. The hyperscale computing market has witnessed exponential growth in recent years, driven by the increasing adoption of cloud services, big data analytics, artificial intelligence, and the Internet of Things (IoT).
Download PDF Brochure: https://www.marketsandmarkets.com/pdfdownloadNew.asp?id=77118278
Moreover, hyperscale computing offers the ability to process and analyze vast volumes of data; organizations can unlock valuable insights, drive data-driven decision-making, and foster innovation. Industries such as retail and e-commerce, finance, healthcare, and manufacturing leverage hyperscale computing to optimize operations, enhance customer experiences, and gain a competitive edge. The scalability and performance offered by hyperscale computing open doors to advanced technologies such as artificial intelligence, machine learning, and big data analytics, driving transformative changes in various sectors.
By offering, the services segment is expected to capture the highest CAGR during the forecast period.
The Hyperscale computing market by offering, includes solutions and services. The hyperscale computing market covers various services, including consulting, integration and implementation, and training, support, and maintenance. Service providers in the hyperscale computing market offer consulting services to help organizations assess their requirements, define their infrastructure strategy, and develop a roadmap for hyperscale adoption. It assists in designing and architecting the infrastructure to ensure scalability, performance, and reliability. The implementation and setup of software and networking components are all included in integration and implementation services, assuring resource use and seamless integration. This comprises activities such as network configuration, virtualization, and workload movement. To reduce downtime and disruptions, service providers also provide support services such as technical help, problem-solving, and issue resolution. They help resolve potential network problems, hardware or software breakdowns, and other operational difficulties.
Request Sample Pages: https://www.marketsandmarkets.com/requestsampleNew.asp?id=77118278
With the proliferation of connected devices and the rise of digital technologies, an enormous volume of data is generated daily. Hyperscale computing enables organizations to process and analyze this massive amount of data efficiently and effectively, empowering them to derive valuable insights, make data-driven decisions, and gain a competitive edge. Moreover, hyperscale computing provides enhanced reliability and resilience. With distributed computing architectures and redundancy mechanisms, it minimizes the risk of service disruptions and ensures high availability. This level of reliability is essential for critical applications and services that require uninterrupted operation.
Unique Features in Hyperscale Computing Market:
Unique characteristics in the hyperscale computing market were changing the face of large-scale computing. These systems excelled at large scalability, dividing up computational work among networked servers for parallel processing, and frequently utilising commodity hardware for reasonably priced high performance.
Dynamic resource allocation was made possible by software-defined infrastructure, and power management and cooling optimisation were incorporated as part of a strong emphasis on energy saving. High availability was ensured by redundancy and resilience, and automation technologies sped up resource management and provisioning.
The power of big data was tapped by integrating open source technology with data analytics and AI workloads. Real-time performance monitoring offered information on operational effectiveness, while hybrid and multi-cloud capabilities enabled smooth integration with diverse cloud environments.
Major Highlights of the Hyperscale Computing Market:
Large-scale data centres and computing tactics were changing as a result of significant advances in the hyperscale computing market. These achievements included a focus on efficiency attained through the use of commodity hardware and energy-efficient designs, as well as impressive scalability, allowing rapid growth to meet expanding demands.
Parallel processing allowed by distributed computing models improved performance for complicated workloads, while software-defined architecture facilitated dynamic resource allocation. In order to ensure high availability, resilience and redundancy were crucial factors to take into account. Automation tools also simplified resource management by removing the need for manual intervention.
The market's preparation for big data and AI workloads enabled sophisticated analytics and machine learning, and open source technologies encouraged innovation and interoperability. Global content distribution was provided by integration with content delivery networks, and seamless cloud integration was made possible by hybrid and multi-cloud solutions.
Real-time monitoring offered information on resource use, and sustainable practises were added, placing a focus on renewable energy sources and energy efficiency.
Top Key Companies in Hyperscale Computing Market:
Major vendors in this market are based in North America and Asia Pacific are AWS (US), Google (US), Microsoft Corporation (US), IBM Corporation (US), Oracle Corporation (US), HPE (US), Alibaba Cloud (China), Tencent Cloud (China), Salesforce (US), Huawei (China), Viavi Solutions (US), Broadcom (US), AFL Hyperscale (US), Iron Mountain (US), DigitalOcean (US), Rackspace (US), NTT Communications (Japan), and Digital Reality(US) are among a few leading players operating in the hyperscale computing market. These vendors can concentrate on forming new connections and partnerships. Key players have adopted various strategies such as new product launches, contracts, partnerships, and mergers & acquisitions to strengthen market dominance.
Inquire Before Buying: https://www.marketsandmarkets.com/Enquiry_Before_BuyingNew.asp?id=77118278
Oracle Corporation
Oracle's hyperscale computing is designed to meet the requirements of large-scale, high-performance computing workloads. Oracle hyperscale computing combines the benefits of cloud computing with the performance and control of on-premises infrastructure. It enables organizations to scale their computing resources up or down per their requirements, allowing them to handle demanding workloads efficiently. The architecture of Oracle hyperscale computing is optimized for performance, allowing users to run compute-intensive applications and workloads with high-speed processing capabilities. One key component of Oracle's hyperscale computing strategy is its Gen 2 Cloud Infrastructure, which provides robust security, reliability, and performance. It incorporates dedicated network infrastructure, advanced encryption, and isolation mechanisms to enhance data protection and mitigate security risks. The company also caters to various verticals, including automotive, financial services, healthcare, hospitality, public sector, retail, and utilities, and operates in key geographic regions, such as North America, Latin America, Europe, Middle East & Africa, and Asia Pacific.
Hewlett Packard Enterprises
Hewlett Packard Enterprise (HPE) is a global technology company that provides enterprise-level solutions for businesses and organizations. HPE Hyperscale Computing solutions are designed to scale horizontally, allowing organizations to expand their computing resources seamlessly as their workload requirements grow. This scalability is achieved through modular architectures, distributed systems, and resource pooling. HPE focuses on energy efficiency in its hyperscale computing offerings. HPE aims to reduce energy costs and environmental impact by optimizing power consumption and cooling mechanisms, making their solutions more sustainable. Moreover, HPE strongly emphasizes security and resilience in its hyperscale computing solutions. These solutions incorporate advanced security features, such as encryption, access controls, and threat detection, to protect data and infrastructure from potential threats and ensure business continuity. It has several channel partners across North America, Europe, and other regions. It has a global presence in North America, Europe, Asia Pacific, Latin America, and Middle East & Africa, with a strong customer base across 120 countries.
Media Contact
Company Name: MarketsandMarkets™ Research Private Ltd.
Contact Person: Mr. Aashish Mehra
Email: Send Email
Phone: 18886006441
Address:630 Dundee Road Suite 430
City: Northbrook
State: IL 60062
Country: United States
Website: https://www.marketsandmarkets.com/Market-Reports/hyperscale-computing-market-77118278.html