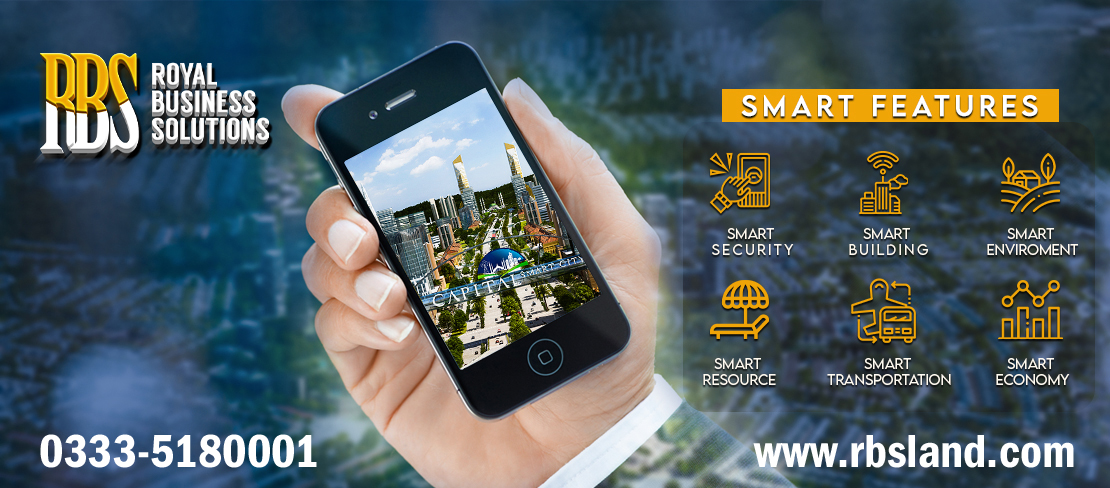 Pakistan is a country with very rich cultural and moral values and mostly they like living in a place where they can live with their relatives in a very peaceful environment but urban planning is not a very common name in Pakistan.
Need of a Housing Society?
Why is there a need for a housing society? Well, this question has many answers, let's take a deep dive to understand the phenomenon. Most areas of Pakistan are rural and now the nation is developing under the landmark project called China Pakistan Economic Corridor and other projects under its flag, This is the time when most of the country will shift from rural to urban life as these projects are going to open many opportunities for business and jobs. While creating new businesses there is surely need of more living houses in the country, To full fill, these needs there comes needs of new housing societies.
These societies themselves are a great opportunity for people of all sectors, from workers to investors.
Pakistan is a country with very rich cultural and moral values and mostly they like living in a place where they can live with their relatives in a very peaceful environment but urban planning is not a very common name in Pakistan. Only a few cities in Pakistan are developed properly under a pre-planned structure. New developing societies enjoy the edge of a pre-planned organized and civilized living.
Benefits of Housing Societies
Housing societies are the beginning of a new culture in Pakistan as they offer a whole new way of living with new and modern architecture.
· Modern LifeStyle
Housing societies are the gateway to a new era. These projects are offering a modernized way of living with a secure environment and all-new modern architecture. This is an insane update that makes you experience a new lifestyle and a whole new way of life as well.
· More Facilities
These Societies also offer a number of facilities within a very specific area and one doesn't have to travel miles to get to a superstore or get stuck in a traffic jam. All of the basic, modern, and leisure facilities are within these gated communities.
· Secure Environment
One of the positive aspects of these housing projects is that they are safe and secure with their own security and surveillance.
· Investor's Eye
Other than the residents these projects attract investors' attention as well. There are a numerous opportunities for investors in the first couple of years to flourish their financial health and gain great profits.
· Urban Upgradation
Housing projects are a great way to upgrade the rural areas of Pakistan and fully fill the needs of living homes. This factor will not just full fill the urban and rural needs but also help to stabilize the economy of the country.
· How to Decide
There are hundreds of housing projects building around the nation. It is very difficult to decide where to invest and live and where to not. Let's discuss a few factors to distinguish between which society is in the safe zone to invest:
NOC
No Objection Certificate(NOC) plays a key role in distinguishing whether a society is legally approved by the Government authorities or not.
Location
Location indicates where the community will be situated. It should be accessible from main cities, main highways, far from hustle and bustle and should be near to landmarks like Train stations, Airports, and Government offices.
Infrastructure
when somebody thinks of a new home it must be something different and unique to the one already living in. The neighborhood should be peaceful and calm, Infrastructure should be modern and the place should be providing cool leisure facilities as well.
Maintenance
Maintenance should be lifetime from the developers whereas maintenance cost should be paid by the residents annually or monthly.
Trusted Developers
Developers are very vital while making decisions for investing in the real estate sector as the quality of infrastructure depends upon the developers. Before making an investment we should have a look at the past record of developers as well.
Top Housing Societies of Pakistan
Now let's have a look at the top housing societies in Pakistan according to the parameters.
1: Capital Smart City
2: Lahore Smart City
3: Nova City
Capital Smart City
Capital Smart City is a gigantic ongoing housing society ongoing near the new Islamabad International Airport. The City enjoys a prime location just a little outside the main Islamabad city. The city is exactly located on M2 Motorway.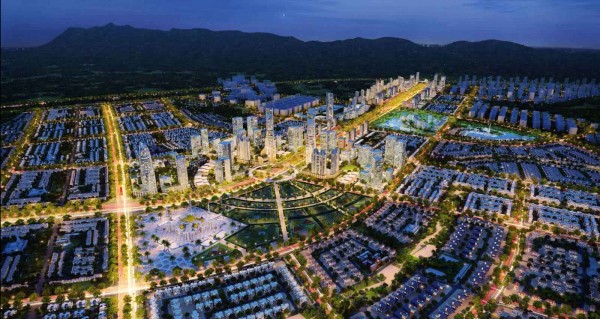 Capital Smart City is one of its kind city in Pakistan as it is going to be the first smart city ever in Pakistan and 22nd in the whole world. The city features many smart facilities like smart parking, smart traffic control system, Electric bikes, Intelligent buildings, Smart waste disposal system, wide carpeted roads, Smart face recognition, and object recognition cameras whereas the city has signed a contract with Punjab Rangers for security purpose.
The first phase of the capital smart city covers also 55,000 Kanals of land, while developers tend to further increase it to 80,000 Kanals
Capital Smart City is designed by Surbana Jurong(SJ). Surbana Jurong is a Singaporean-based consultancy and design firm. They have delivered many state-of-the-art international housing projects and International Airports
NOC
Capital Smart City has got a No Objection Certificate(NOC) from RDA already and society is legal & authorized.
Master plan
Master Plan of Capital Smart City is wisely divided into 15 Districts, Each district has its own genre. Here are all of the 15 districts of Capital Smart City.
1. Gate Precinct
2. Panda District
3. Aviation Districts
4. Crystal Lake
5. Financial Square
6. Healthcare District
7. Education District
8. Lake view terrace
9. The terraces
10. Capital Hills
11. Overseas District-1
12. Executive Block
13. Hills View Heights
14. Cultural Heritage District
15. Sports District
Lahore Smart City
Lahore Smart City is the 2nd city smart city in Pakistan, located near Kala Shah Kaku Interchange Lahore, Falls exactly on Lahore bypass and also easily accessible from the main Grand Trunk road.
Lahore is the heart of Punjab and very famous for its rich cultural heritage. Despite being a smart city, Lahore Smart City will also feature gigantic wonders of man and nature.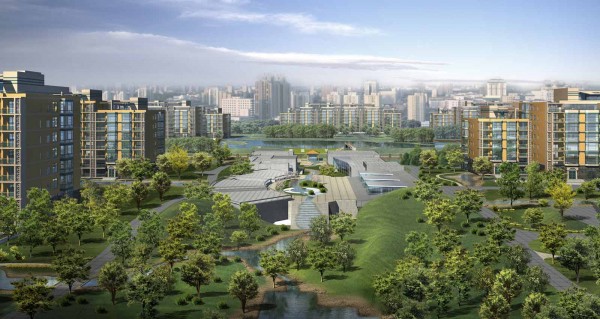 Same like Capital Smart City Islamabad, Lahore Smart City will also host wide carpeted roads with smart traffic management systems and intelligent buildings, and many more smart features.
NOC
No Objection Certificate(NOC) for Lahore Smart City is already achieved by the authorities from Lahore Development Authorities. The city is a legal and safe investment place.
Master Plan
The master plan of the city is designed by the International firm Surbana Jurong (SJ) famous for their infrastructure development, Moreover City covers 20,000 kanals of land in the first phase and a railway station as well.
Habib Rafiq developers are known for their quality of work across the nation yet they offer life maintenance to the city as well.
Nova City Islamabad
Nova City takes you on a voyage to experience ultra-luxury lifelike non-other in Pakistan. The city enjoys a very prime location right at the intersection of Rawalpindi Ring Road (RRR) and M2 Motorway.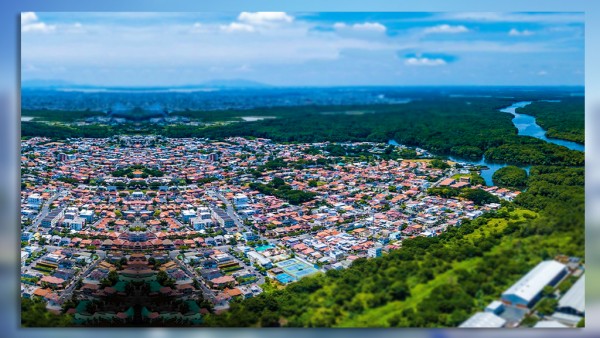 New Islamabad International Airport is just 3 min from Nova City Islamabad and some more accessible locations are:
· Hakla Interchange: 5 Minutes
· Medical City: 3Km
· CDA sector G-15: 12 Minutes
· CDA sector G-13: 15 Minutes
· Quaid-E-Azam Hospital: 20 Minutes
Master Plan
Master Plan of Nova City Islamabad consists of 5, 7, 10, Marla and 1, & 2, Kanal Residential plots and various sizes commercial plots.
The city has specified a lot of its land for parks, green belts zoos, and many more such facilities.
Nova City is in the pre-launch stage yet and has very high growth potential. Investors from all across the country are attracted to the city to gain higher profits.
Development work for highways and streets is already in the final stages and the pace of work is very fast as compared to other ongoing projects in Pakistan.
Recently Nova City hosted a grand lunch for its sales partners at the site.
NOC
Application for NOC has already been submitted by Nova City Authorities, and seems like the city will be a complete legal society even before its launch.
Developers
Nova City is the solo project of Nova City Developers, Working since 1975 in the real estate sector and have served hundreds of trusted clients. Nova City also offers lifetime maintenance.
Conclusion
Hence we can conclude that the top three housing societies in Pakistan according to the required parameters are:
1. Capital Smart City
2. Lahore Smart City
3. Nova City Islamabad
Amongst all of the ongoing housing projects, these three enjoy the prime location and great infrastructure as well.
Not just that these cities also have a very high potential growth right now for very humble investors also.
About RBS
Royal Business Solutions (RBS) is a common name in the real estate sector with a bunch of worldwide clients. Working since 2014 in this sector and official sales partner of Habib Rafiq(PVT) Limited since day one.
RBS is also a sales partner for all of the above mention projects and many such others.
The company is founded by a very hard-working individual Adeel Riaz, known for his strong determination and focus.
Media Contact
Company Name: Royal Business Solutions
Contact Person: Adeel Riaz
Email: Send Email
Phone: 0515172681
Address:Office no 3, umer Plaza, River View Commercial, Bahria Town Phase 7
City: Rawalpindi
Country: Pakistan
Website: rbsland.com