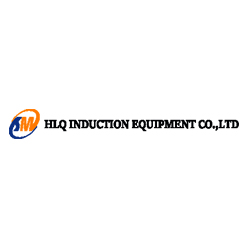 With over two decades of knowledge and expertise in the field of induction heating, HLQ Induction Equipment Co., is a consistently renowned name in the industry. Their product line includes a wide array of products that can meet the needs of an international clientele. HLQ's iconic induction heating machine has been a long-time go-to among their customers. The machine's exceptional design and craft has continued to amaze many who have relied on it for their induction heating needs.
The company also provides induction coating stripping removal equipment. Through their innovative technology, HLQ has simplified the process of coatings removal. Their stripping equipment allows one to be able to remove even the hardest of coatings with relative ease. With no sound and secondary waste, this is a highly effective machine that has many uses.
HLQ's consistent rise to popularity is a result of their ability to adapt to customer needs and provide efficient products. As a result, many consider them to be the first option to consider when they are in need of induction heating vessels reactors.
In addition to this, their induction melting furnace has garnered much traction from their clients. The unique machine has been manufactured and installed in a multitude of countries across the world. Along with their induction brazing machine, it is a globally recognized and renowned option.
With over 20 years of successful customer service and quality innovation, HLQ Induction Equipment is pleased to have managed to garner such a large base of clients. Their aim is to continue providing to their customers and advancing their products even further.
About HLQ Induction Equipment Co., LTD:
HLQ INDUCTION EQUIPMENT CO., LTD formerly known as, DaWei Induction Heating Machine Co., Ltd specializes in induction Heating machines and ultrasonic welding machines manufacturing and marketing. The company has been working in this for over 15 years.
The machines cover Automatic Surface Hardening & Tempering Machines, ultrasonic plastic welding machine, ultrasonic metal welder, Air Cooled Induction Heating Machines, Flexible Brazing Systems, Auto Induction Forging Furnace, complete induction hardening system, Aluminum and Copper Melting Furnaces, Compact Adhesive Curing Systems Efficient Tube Welders & Thermal Straightening Systems.
They are wildly used in heat treatment, bonding, brazing, welding, forging, melting, preheating and heat fitting solutions. Transistor converters from 500Hz to 2.0MKHz frequency & IGBT power sizes from 5 to 2000 KW.
Media Contact
Company Name: HLQ Induction Equipment Co., Ltd:
Contact Person: Cali
Email: Send Email
Phone: +86-13155965571
Address:No.16, Xinle Road, 1st Industrial District, Jiangbei Village, Wusha Area, Chang-an Town
City: Dongguan
State: Guangdong
Country: China
Website: https://dw-inductionheater.com/