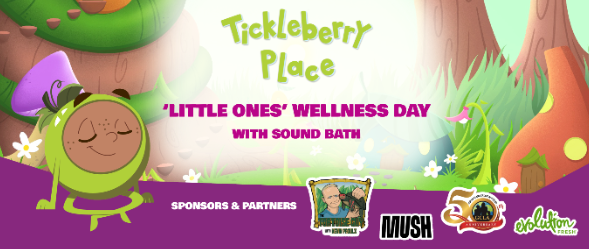 Los Angeles – Oct 13, 2023 – Tickleberry Place, known for its heartwarming animated characters to teach mindfulness and social-emotional skills to children, proudly introduces 'Little Ones' Wellness Day" — an event that promises to inspire and educate while fostering wellness in young children.
About Tickleberry Place
Tickleberry Place has captivated families with its endearing characters and stories that emphasize values like empathy, resilience, and connection. Tickleberry Place believes that storytelling is a powerful tool for educating and empowering preschool children.
'Little Ones' Wellness Day: A Journey of Learning and Fun
'Little Ones' Wellness Day is a holistic family experience that embodies Tickleberry Place's mission to empower kids in their wellness journey. Families with young children are invited to be part of this enlightening and entertaining event.
Highlights:
– Tortoise Encounters: Learn about gentle Tortoises with The Tortoise Guy.
– Creative Coloring: Foster self-expression and creativity.
– Imagination Play Blocks: Enhance problem-solving skills through collaborative play.
– Kids' Yoga: Promote balance, relaxation, and physical activity.
– Soothing Sound Bath: Experience crystal sound bowls with calming animated visuals.
Event Details:
Date: Saturday Nov 4th, 2023
Time: 2pm-4pm
Location: Crenshaw Yoga and Dance
5426 Crenshaw Blvd, Los Angeles, CA 90043
For ticket information and event updates, visit Eventbrite.
https://www.eventbrite.com/e/little-ones-wellness-day-tickets-733174222837?aff=oddtdtcreator
Contact for more information: Lauren McElroy, Lauren@tickleberryplace.com
Media Contact
Company Name: Tickleberry Place
Contact Person: Lauren McElroy
Email: Send Email
Country: United States
Website: https://www.eventbrite.com/e/little-ones-wellness-day-tickets-733174222837?aff=oddtdtcreator