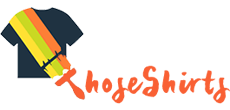 Customers can choose different styles, colors, and sizes, of these awesome tees with conservative humor and exceptional artistry. It's about fashion and creative expression
United States – Thoseshirts announces its collection of creative, artistic, and expressional conservative t-shirts. Each item on the online store represents an aspect of the ideology that makes the conservative movement one of the most influential and powerful in the world today.
Customers can choose from more than 30 designs, each with unique color, feel, creative exposition, and message. There are long sleeve and short sleeve t-shirts for men, women, and veterans.
The t-shirts are made from quality materials, and the printing is very bold and clean, ensuring multiple wearing and washing, without the printing fading away. Get some conservative humor into your fashion style with these awesome tees.
To start shopping, please visit here.
T-shirts have long been used as a medium of expression, freedom of speech, and popularization of ideas. Most people may not have the courage or opportunity to say what they want, but they can express themselves through what they wear and still get the message across.
Creating and projecting conservative humor is what sets Thoseshirts apart from the other stores out there. The company's bold and artistic expression helps conservatives share believes creatively. They're more relevant, especially at this time in the United States' history when conservatives need to stand up and let their voice be heard loud and clear.
Shopping for a conservative t-shirt on Thoseshirts.com is easy. Customers can browse through the various design and select which one they like to buy. Choose different styles, including Street Veteran T-shirt, sweatshirt, V-neck t-shirt, hoodie, long sleeves, kid t-shirt, and so on. Select any of the eleven colors available, including charcoal, red, and purple. Several size options are also available, from small to 5XL, ensuring that everyone has the opportunity to shop for the exact type of shirt that will fit them.
Customers can shop for more than one item, which helps to save shipping costs. Tshirts are made with 100% cotton, which makes them last long even after several washes. The designs on the conservative t-shirts are digitally printed, thereby providing a truly authentic design with superior quality. Their industrial screen printing method is one of the best methods for creating bold, colorful, and clean t-shirt designs. Thoseshirts accept payments in PayPal and all major credit cards, with shipping done through Priority Mail from the U.S. Postal Service.
For more information, please visit https://www.thoseshirts.com/.
Media Contact
Company Name: Thoseshirts
Contact Person: Mustard
Email: Send Email
Address:427 East 17th Street
City: Costa Mesa
State: CA 92627
Country: United States
Website: https://www.thoseshirts.com/