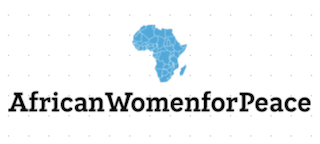 African women are calling on the African Union, IGAD and the international community to set up a female peacekeeping force to promote peace in the Horn of Africa. The appeal issued on December 14 is signed, among others, by Julia Cassell, the former Minister of Gender from Liberia. It urges African leaders to create the conditions for peace on the ground.
Cassell is joined by nearly 120 women — including entrepreneurs, teachers, humanitarian aid workers, scholars, civil servants, mothers and community workers, and health workers and from 20 countries across the African continent: Ethiopia, Eritrea, Sudan, South Sudan, Somalia, Libya, Tunisia, Morocco, Benin, Niger, Ghana, Nigeria, DR Congo, Uganda, Kenya, Rwanda, Cameroon, Tanzania, Zimbabwe and South Africa.
War broke out on November 4 in the Northern region of Ethiopia involving Eritrea and the Federal Ethiopian troops in a military conflict that risks spilling over to Somalia, Sudan, South Sudan and Kenya. The President of the African Union, Cyril Ramaphosa, appointed three special envoys to mediate in the conflict. Unfortunately, the envoys have not been able to meet with the parties involved and no mediation has happened.
"In Liberia we know the pain women suffer from military conflict. Our sons, husbands and fathers were forced to join the fighting. Not knowing whether they are dead or alive, there is obviously only one way forward: fighting must stop," states Cassell. "Let us recall that a female peace-keeping force in Liberia helped end the fighting, and for women and their families to return to a peaceful life. We found that female peacekeepers on the ground were very effective."
At least one of the six million people in the Horn region have been internally displaced and are still without food or support. Four camps with 100,000 refugees have been targeted by the fighting and refugees are desperately trying to find a safe place. 50,000 refugees have reached Sudan, many of whom are young children without their families. Numerous other refugees are not able to reach Sudan safely. Whilst leaders in the region have tried to reassure African leaders that the situation is under control, the women in the region are losing hope as their loved ones are not coming home, communication is not restored, and mobilisation for military purposes is ongoing. A humanitarian corridor has not been established and 2 million people have no access to food.
The African Women's appeal urges African leaders and the international community to act to protect civilians, refugees and Internally Displaced People.
A female peacekeeping mission for the Horn of Africa will ensure that a humanitarian corridor is established, food gets in and peace can be restored so that mediation can begin. Women need to come forward as role models. Hate-speech and ethnic profiling needs to end. It is time for women to take the lead.
Female peacekeepers from Ghana, Nigeria, South Africa, Burundi, Niger and other African countries have proved to be role models. In 2016, the all-Female Formed Police Unit from India was commended for their excellent contributions to the success of the mission in Liberia as it was completed.

For more information, visit https://africanwomenforpeace.business.site/

Spokespersons:

Julia Duncan Cassell
Zaminah Malole
Reem Abbas
Media Contact
Company Name: Kampala International University.
Contact Person: Mariam Basajja
Email: Send Email
Country: Uganda
Website: https://africanwomenforpeace.business.site