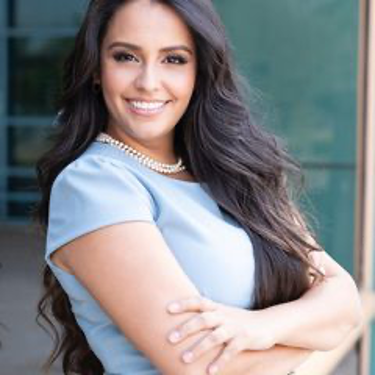 From Kentucky to Florida, Dolly Lopez has enjoyed an illustrious career in real estate since 2015, specializing in working with affluent buyers and sellers, now in the Tampa Bay area of Florida.
In recognition of her efforts, she was named one of the 100 Most Influential Hispanics in Kentucky by Governor Bevin in 2016. Dolly also had the honor of being selected as the Louisville Real Estate Expert for American Dream TV Show that same year.
In 2019, Dolly was nominated as a Way to Go Woman by Today's Woman Now Magazine and was chosen as one of the 20 Young Leaders of Louisville nominees by YPAL and Louisville Business First. 2020 saw her receive yet more accolades when she was named Top Producer Louisville Real Estate Agent by Real Producer Magazine and Rockstar Real Estate Agent by Tops Louisville Magazine just months later.
The following year brought even more success for Dolly when she was featured as An Inspiration by Today's Woman Now Magazine (The Derby Issue). Her hard work and dedication were further recognized when she was an Honoree in Marquis Who's Who in America. Additionally, Dolly was elected one of the 20 People to Know Real Estate by Louisville Business First and featured by Voyage Tampa Magazine in September 2022.
Furthermore, she was recently named a member of the "Institute For Luxury Home Marketing". The Institute for Luxury Home Marketing's training gives real estate professionals the knowledge, skills, and resources to effectively serve affluent clients.
This is one of the reasons why Dolly is the go-to agent for affluent buyers and sellers in the Tampa region.
As part of her mission to serve affluent potential buyers, sellers, and investors ethically, Dolly has taken extra steps to ensure that each client receives individualized attention according to their needs, so goes above and beyond expectations every single time.
To discover more about Dolly and if you're interested in buying or selling luxury real estate in the Tampa Bay area, then make sure to visit her website here www.elitekyhomes.com or www.dolly.realtor
Media Contact
Company Name: Dolly Lopez
Contact Person: Elite KY Homes, LLC
Email: Send Email
Country: United States
Website: https://www.elitekyhomes.com