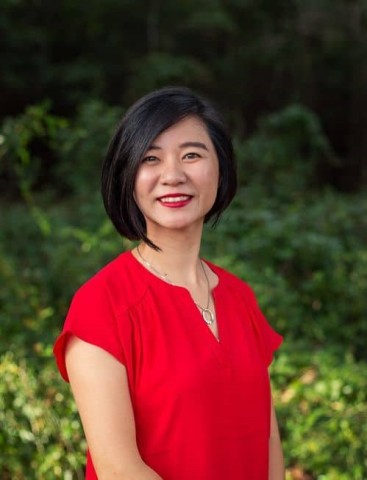 GAINESVILLE, FL – The Academy Preschool proudly announces Theresa J. Choi as its new Executive Director, marking a significant milestone for the institution in Child Care and Early Childhood Education (ECE). With extensive experience as the Children's Director at The Family Church, Theresa brings fresh perspective and expertise to her new role. Holding a Masters degree in Higher Education Management from Tsinghua University, known for its world-class education, Theresa is well-equipped to lead The Academy Preschool into the future.
Theresa is highly regarded for her innovative teaching and leadership approach. Her primary focus is to enrich the spiritual and cognitive development of children at The Academy Preschool. To ensure a comprehensive learning experience, she aims to implement vital components such as Enhanced Security, Smart Monitoring, Personalized Learning, and more.
"The Academy Preschool enthusiastically welcomes Theresa as our Executive Director. Her vision aligns perfectly with our core values. Her dedication to creating a nurturing environment where children learn about Jesus, coupled with her commitment to incorporating advanced learning experiences through modern technologies, will indubitably shape the future of our institution," says a representative from The Academy Preschool.
Theresa's appointment holds significance for The Academy Preschool and the wider ECE industry. Her focus on Efficient Resource Management, Streamlined Parent-Teacher Collaboration, and Intelligent Parental Guidance aligns with the industry's shift towards a more integrated approach to education.
Furthermore, Theresa is committed to launching initiatives such as Early Intervention and Special Needs Support, Early Language Development Support, and Predictive Analytics for Childhood Development. These initiatives showcase her dedication to inclusive and innovative child care practices, providing customized learning experiences and early intervention strategies for optimal growth and development.
"At The Academy Preschool, our goal is to create an environment where individuals learn to love God and others, as documented in the Bible. Theresa's forward-thinking approach has the potential to revolutionize our curriculums and operations, positioning us as a leading force within the ECE industry," added the representative.
The Academy Preschool and its stakeholders are excited to integrate Theresa's strategies into their programs. With her extensive professional background, unwavering faith, and innovative thought leadership, Theresa is poised to usher The Academy Preschool into a new era of comprehensive, faith-based early childhood education.
For more information, please contact:
Theresa J. Choi

Telephone: (352) 642-1290

Email: academyinfo@thefamilychurch.net

Location: 2022 SW 122nd St. Building B. Gainesville, FL 32607
About The Academy Preschool:
Headquartered in Gainesville, Florida, The Academy Preschool provides comprehensive, faith-based early childhood education programs, starting from 8 weeks old in our Infant daycare, up to engaging Preschool and VPK program for 4-5 year-olds. We also offer a Pre-K program. The Academy Preschool, a non-profit Christian ministry under The Family Church, fosters an environment of love and respect where children learn and grow both academically and spiritually.
Media Contact
Company Name: The Academy Preschool
Contact Person: Theresa J. Choi
Email: Send Email
Phone: (352) 642-1290
Address:2022 SW 122nd St. Building B.
City: Gainesville
State: FL 32607
Country: United States
Website: www.academyatfamily.com/