Female entrepreneurs turn around their upholstery company to make protective masks for healthcare workers for free
Argentinean born Miryam Brizuela started a small business, Marine Canvas Hut, in 2014 with her sister Patricia, creating covers and upholstery for boats in London. The business grew, adding new products targeted at houses and businesses. None of them were expecting what would happen at the beginning of 2020.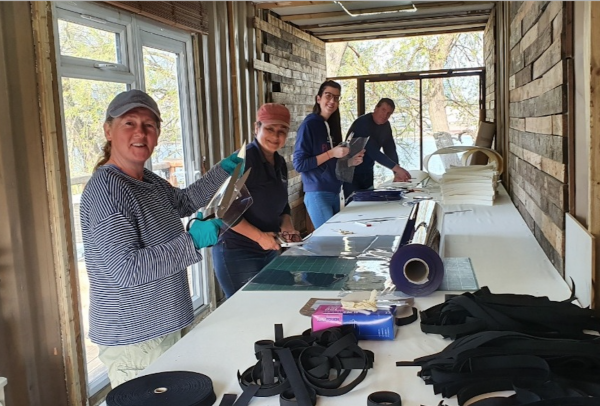 From the start of the COVID-19 pandemic in China, Patricia decided she wanted to make her contribution, and she created a prototype for a visor, thinking about providing 15 of these to the marina staff, where their shop is located, in Southwark, London. This led onto the creation of another prototype for hard hats, and 20 of these were donated to the same professionals.
As the Coronavirus crisis expanded, the attention turned on to create visors for NHS to send to care homes.
Miryam stated: "We knew we could help, so we gathered a group of incredible and hardworking volunteers who live in the area, to work on the visors. After that, we didn't stop producing them. The complications are finding the right materials as very quickly the suppliers are running out of stock. We don't really see the impact of our work directly, but what we do see is the big smiles on the faces of the social workers, pharmacists and care homes staff when we tell them, they can have as many as they need and for free. They can't believe they are getting PPE from a source which isn't the NHS or the government. They all are immensely grateful."
The entrepreneur explained that they don't charge for their masks, that all of the work is done through funding obtained through charitable sources, mostly a GoFundMe campaign that has been running for a few weeks.
Miryam added: "We (Marine Canvas Hut) are also donating all our stock to produce these visors and donating some other materials to other groups doing the same but in need of materials that we have. I would like people to understand the seriousness of this virus and how stretched NHS staff are but also care home staff, social workers, mental health services, pharmacists, and post office staff. They are not getting the PPE that they need and they are at risk every day. Every day we are asked by different professionals if we can provide these visors for them and some times it is heartbreaking to know, our visors are the only PPE they have.
Please, send us an email if you need 3Ply washable face masks (not coded) and face shields. We will make every effort to help.
People can help by donating money to allow us to buy more materials to produce the visors:
https://www.gofundme.com/f/visors-for-frontline-workers-southwark-london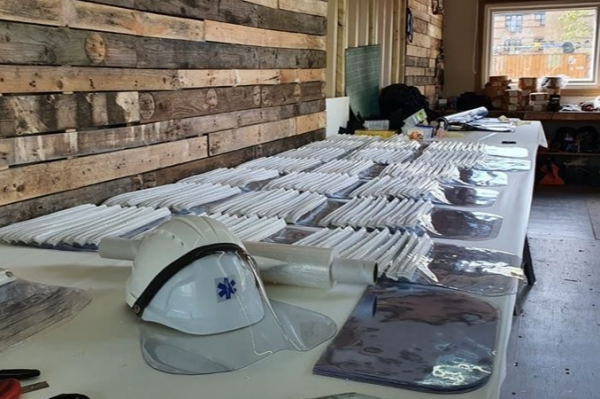 Media Contact
Company Name: Marine Canvas Hut
Contact Person: Miryam Brizuela
Email: Send Email
Phone: +44 7594516177
Country: United Kingdom
Website: MarineCanvasHut.co.uk