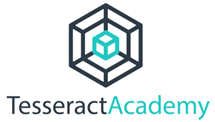 9th October, 2023 – The Tesseract Academy, a leading authority in artificial intelligence (AI) education and consulting, has just released its ground-breaking report, "AI Readiness and Organisational Culture". This comprehensive study unveils a dynamic perspective on AI adoption within organizations and industries, showcasing the critical importance of organizational culture in driving AI integration.
The surveys objective was to collect perspectives and anticipations from respondents regarding the incorporation of AI in their organizations and industries. The participants included a diverse group of 35 experts, encompassing roles, such as business developers, COOs, data engineers, PhD students, professors and various other professions.
The survey results from the report reveal a significant shift in perspectives on AI adoption. Initial responses indicated moderate importance placed on AI within organizations and industries. However, a deeper dive into the role of AI in their respective sectors brought about a profound transformation in respondents' views.
"AI adoption is no longer a choice but a necessity in today's rapidly evolving business landscape," stated Dr. Stylianos Kampakis, CEO of Tesseract Academy. "Our report findings not only captures this evolution but also highlights the changing dynamics of AI readiness within organizations."
Key findings from the report include:
Dynamic Perspective: The report showcases how respondents' perceptions of AI adoption evolved as they delved deeper into its potential impact on their organizations and industries. It reveals a shift from moderate importance to a recognition of AI's transformative power.
The Role of Organizational Culture: The consensus among respondents regarding the importance of organizational culture in AI adoption is a significant revelation. It underscores the pivotal role that culture plays in fostering an environment conducive to AI integration.
Challenges and Opportunities: The report also identifies common challenges faced during AI adoption and provides insights into the opportunities organizations can harness by nurturing a culture that embraces AI innovation.
The report not only provides valuable insights into AI readiness but also serves as a strategic guide for organizations looking to embark on their AI journeys. It emphasizes the need for a cultural shift alongside technological advancements.
The full report is here: https://tesseract.academy/report-ai-readiness-and-organisational-culture/.
As AI continues to reshape industries and economies, Tesseract Academy remains committed to empowering organizations and individuals with the knowledge and tools needed to harness AI's full potential responsibly, through a range of comprehensive training programs, workshops, and consultancy services.
For more information, please visit: https://tesseract.academy/
Media Contact
Company Name: Tesseract Academy
Contact Person: Dr Stylianos Kampakis
Email: Send Email
City: London
Country: United Kingdom
Website: https://tesseract.academy/