The development of the cell field is inextricably linked to the biological culture industry.
As an ecosystem brand committed to life science and medical innovation digital scenarios, Haier Biomedical has through innovation developed cell culture solutions. By combining Internet of Things (IoT) and biological culture models, this solution monitors the equipment operating status and environment conditions such as temperature, humidity, noise, and light in real time, as a way to interconnect people, cells, and equipment and ensure full-process traceability.
Haier Biomedical's cell culture programs can now solve the difficulties in three scenarios, namely culture preparation, environmental testing, disinfection and sterilization, thus breeding new cells safely.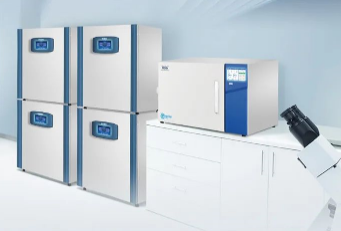 Scenario 1: Culture Preparation
Culture preparation for microorganisms such as cells and bacteria has opened a door for scientists to explore the miracle of life. For cells or bacteria to grow well, a non-toxic, sterile and pollution-free environment must be ensured, temperature must be evenly distributed, and CO2 must be controlled.
Difficulty:
Large scale death of cells is often observed as a result of large temperature fluctuations in the incubator, inadequate precision in CO2 control, and incomplete sterilization.
Solution: Haier Biomedical's CO2 Incubator Offers a More Stable Environment
Its double temperature sensor PT1000 controls temperature fluctuation within ± 0.1 ℃. The new German IR infrared sensing technology controls the concentration of CO2 within ±0.1%. And the air jacket heating technology keeps temperature differences within ±0.3 °C.
Scenario 2: Environmental testing
An indispensable and important piece of equipment in laboratories, environmental testing chamber is generally used to test specific environmental conditions and the impacts on biological products, industrial products, and materials. This process sets a high bar not only for temperature stability and uniformity, but also refrigeration efficiency and information management.
Difficulty:
The constant temperature and humidity test chamber is vulnerable to fluctuations, unstable operations, and it is often difficult to control data. These problems will lead to the failure of and the stability of experiment.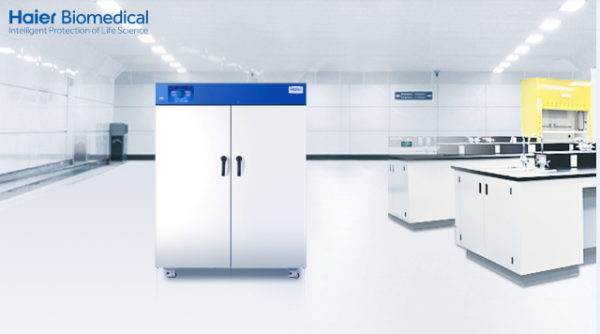 Solution: Haier Biomedical Constant Temperature and Humidity Chamber Guarantees Environmental Stability
The semiconductor refrigeration technology ensures that the temperature is uniformly distributed in the chamber with a temperature difference within ±0.5℃, and the temperature fluctuation can be as low as ±0.2℃. The high-precision humidity sensor using water-droplet preheating atomization humidification technology ensures water used for humidification can be as low as 120ml.
Scenario 3: Disinfection and sterilization
Since scientists discovered microorganisms in the 19th century, sterilizers have been playing an important role in medical research. They are widely used in various biological laboratories and other institutions to safely sterilize ordinary culture medium, surgical instruments, and glass containers. It can be said that a good sterilizer has a direct bearing on scientific research results.
Difficulty:
Every time an experiment is finished, laboratory instruments have to be repeatedly sterilized, and this cumbersome process takes a lot of time.
Solution: Haier Biomedical Vertical High-Pressure Steam Sterilizer Disinfects Medical Devices More Thoroughly
Internal water circulation ensures multiple levels of disinfection. No steam is discharged during sterilization. Cold air is eliminated through methods such as dynamic positive pressure pulsation to ensure more thorough sterilization.
As cell therapy gained popularity in the 21st century, and with Haier Biomedical's innovative cell culture solutions will create a safe, convenient and intelligent experiences for users. Haier Biomedical is leading the worldwide effort to comprehensively upgrade the biological culture industry.
Original Source: https://www.haiermedical.com/news/The-Secrets-of-Haier-Biomedical-Cell-Culture-Solutions.html
Media Contact
Company Name: Haier Biomedical
Email: Send Email
Phone: +86-532-88935593
Country: China
Website: https://www.haiermedical.com/