Houston-based hip-hop music group, The Band of the Hawk, collaborates with sought-after producer, The Architect to drop "Weapons," the first single off the collab project – "Your Sneakers or Your Life,"
The Band of the Hawk is reiterating their commitment to delivering the best listening experience to music lovers across the globe as the hip-hop group recently dropped a new single titled "Weapons." The project is the first single off a collab project called "Your Sneakers or Your Life," as the group works with one of California's top producers, The Architect, to bless the ears of millions of their fans worldwide.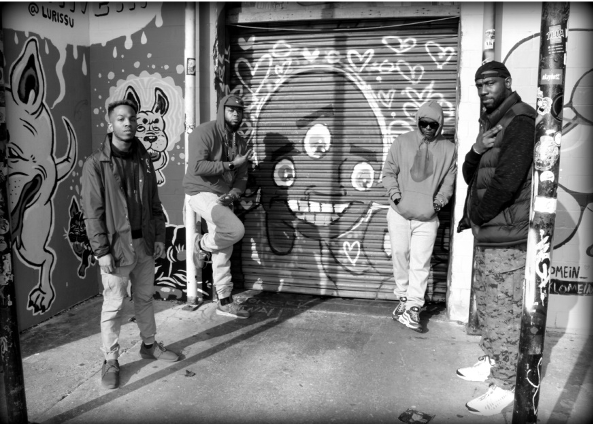 The music industry has evolved with time and technological advancements have particularly helped the growth of the market, fostering collaboration between different stakeholders irrespective of their location. The digital era has allowed artists to contact each other via email or social media, making it a lot easier for them to work together. The Covid-19 pandemic has also brought on opportunities for artists to adapt or crumble, and The Band of the Hawk has decided to adapt to the new normal, with the recent collaboration substantiating this claim.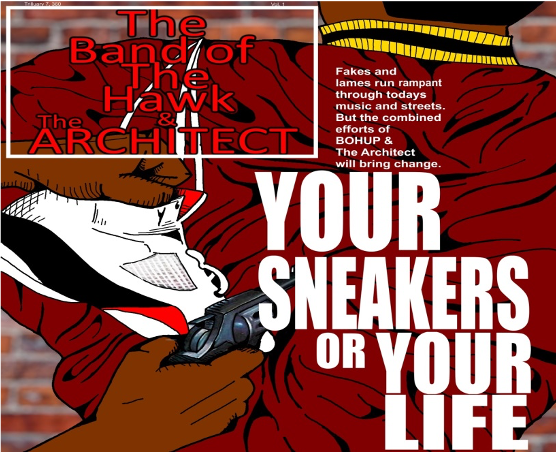 "Weapons" delivers the masterful production skills of The Architect and the lyrical prowess and vocal strength of The Band of the Hawk, giving listeners 5 dope verses from the Houston-based emcees. The BOHUP Crew (The Band of the Hawk Underground Pyramid) is known for their captivating sounds. However, "Weapons" is the first time they will be heard outside of their resident sound provided by Noah Archangel. The single sees the Hawks surfing on beats that have that 90's hiss boom-bap sound, as they deliver the first of 8 songs on the collab project, with all the Hawks flying to another level.
It took a few DMs on IG between The Band of the Hawk from Houston, TX and Oakland, CA producer The Architect to create the groundbreaking project. The Architect is famous for his works with Planet Asia, The God Fahim, Adult Swim, and Stones Throw. The communication also led to the creation of a full-length project called "Your Sneakers or Your Life," which dropped on April 1st.
"Your Sneakers or Your Life" is available on CDs, Tapes, and Vinyl.
For more information about the album and to download the body of works as well as other projects from The Band of the Hawk, please visit Band Camp or http://www.BandoftheHawk.com. The movement also continues across social media and digital platforms, including Facebook, Instagram, Soundcloud, Youtube, Spotify, and iTunes.
Media Contact
Company Name: The Band of the Hawk
Contact Person: Noah Archangel
Email: Send Email
Phone: +17134690957
Country: United States
Website: http://www.bandofthehawk.com/