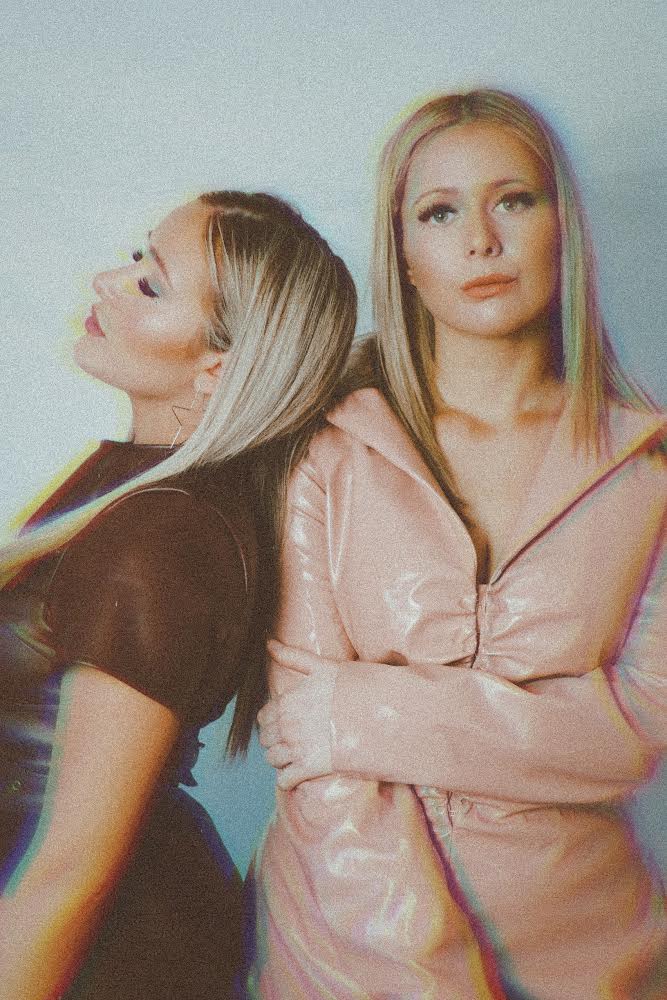 March 5, 2021 – The Band Kris has released its latest single "Red Flags", and is getting a great reception from fans all over the world. The deeply moving lyrics about toxic relationships touch the innermost regions of the heart, exposing the flawed, mindless and destructive nature of such people. "Red Flags" could be about the listener too, and that makes it worth checking out.
Watch and listen to "Red Flags" by The Band Kris: https://youtu.be/S5flz003gjU
The Band Kris (Jamilyn and Dani) have gained popularity for their regular uploads of original songs every Tuesday and Thursday. These are authentic creations that never fail to touch the listener as if they were the subjects. The two sisters have a song written for almost every subject, but their passion revolves around the topics of mistakes and heartbreaks.
"You could have left at the first red flag. Or the third, fourth, or even fifth red flag. But you didn't. You weren't even oblivious to the red flags. You just had too much pride to admit that you saw them. So you stayed. You gave it another chance. And another one. And another one after that. "Red Flags" is finally seeing the toxic relationship for what it really is," say Jamilyn and Dani.
Both Jamilyn and Dani have contrasting personalities that complement each other. The former is sarcastic, while the latter is sensitive, and that makes for an interesting combination, reflecting its charm in their musical creations. Not surprisingly, their videos close with a half-joking statement, "Only nice comments, we're super sensitive!" Together, they have given over 75 live performances.
After moving to Nashville, TN in 2018, the sisters opened up about their challenges. In 2014, they wrote a song dedicated to their late older brother, Kris Moreau, who was a musician battling depression. After Kris left the world, the sisters paid him tribute with the song, advocating for treating depression at the right time.
Based out of Southern California, Jamilyn and Dani gave their sister collaboration a permanent name in 2014 after writing a song to their older brother, Kris Moreau, who was also a musician but passed away before he got the chance to fulfill his lifelong music dream. In remembrance of their late brother, The Band Kris pays tribute to him by advocating the importance of treating depression before it is too late. Losing their brother to depression has led the sister duo to perform various times at American Suicide Prevention Walks in hopes that they can bring awareness to the reality of depression.
For more information, please visit: www.ctwomanagement.com

Media Contact
Company Name: C2 Management
Contact Person: Media Relations
Email: Send Email
Address:6820 Sunset Blvd
City: Los Angeles
State: CA 90028
Country: United States
Website: https://www.ctwomanagement.com/