In order to implement the "Opinions on Effectively Strengthening the Construction of High-standard Farmland and Enhancing the National Food Security Guarantee Capability" of the General Office of the State Council, and actively respond to the implementation of the high-standard farmland task deployment of the Ministry of Agriculture and Rural Affairs, various central ministries and commissions support subsidies for high-standard farmland and farmland water conservancy construction The funds are nearly 100 billion yuan. In order to introduce high-efficiency, precise and intelligent domestic and foreign advanced intelligent agriculture, irrigation technology and equipment.
The 8th Beijing International Irrigation Technology Exhibition will be held in Beijing National Convention Center from March 31 to April 2, 2021. The theme of the conference is "Consolidation of Irrigation Wisdom and Innovation of Water Saving Technology". At the same time, relevant conference activities such as Beijing International Smart Agricultural Equipment and Technology Expo and the National High-standard Farmland Construction Project Matching Conference will be held.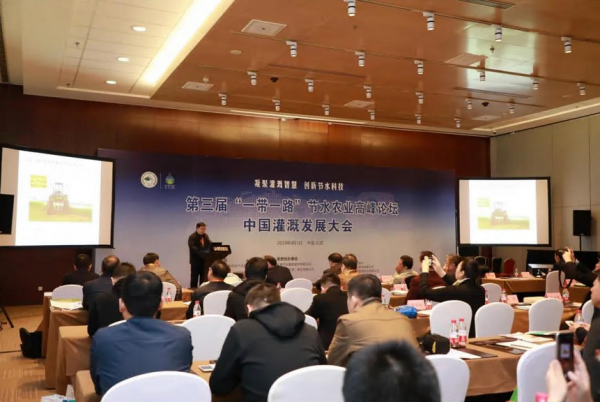 The conference is divided into exhibition cooperation area and conference negotiation area. The display cooperation area is set up: 6 sections of smart agriculture high-tech, smart irrigation, smart water affairs, digital agriculture, greenhouse gardening materials and plant factories, with an exhibition area of 20,000 square meters. The technical exchange section of the conference forum will invite academicians and business representatives in the fields of high-standard farmland management departments, water conservancy departments, intelligent irrigation, agricultural Internet of things, digital agriculture and other fields from all provinces and cities across the country to discuss and deliver keynote speeches on industry construction, technological innovation, and industrial development.
Media Contact
Company Name: Baoding Anyou Industry Co., Ltd.
Email: Send Email
Phone: 86-15233301525
Country: China
Website: https://www.anyouirrigation.com/