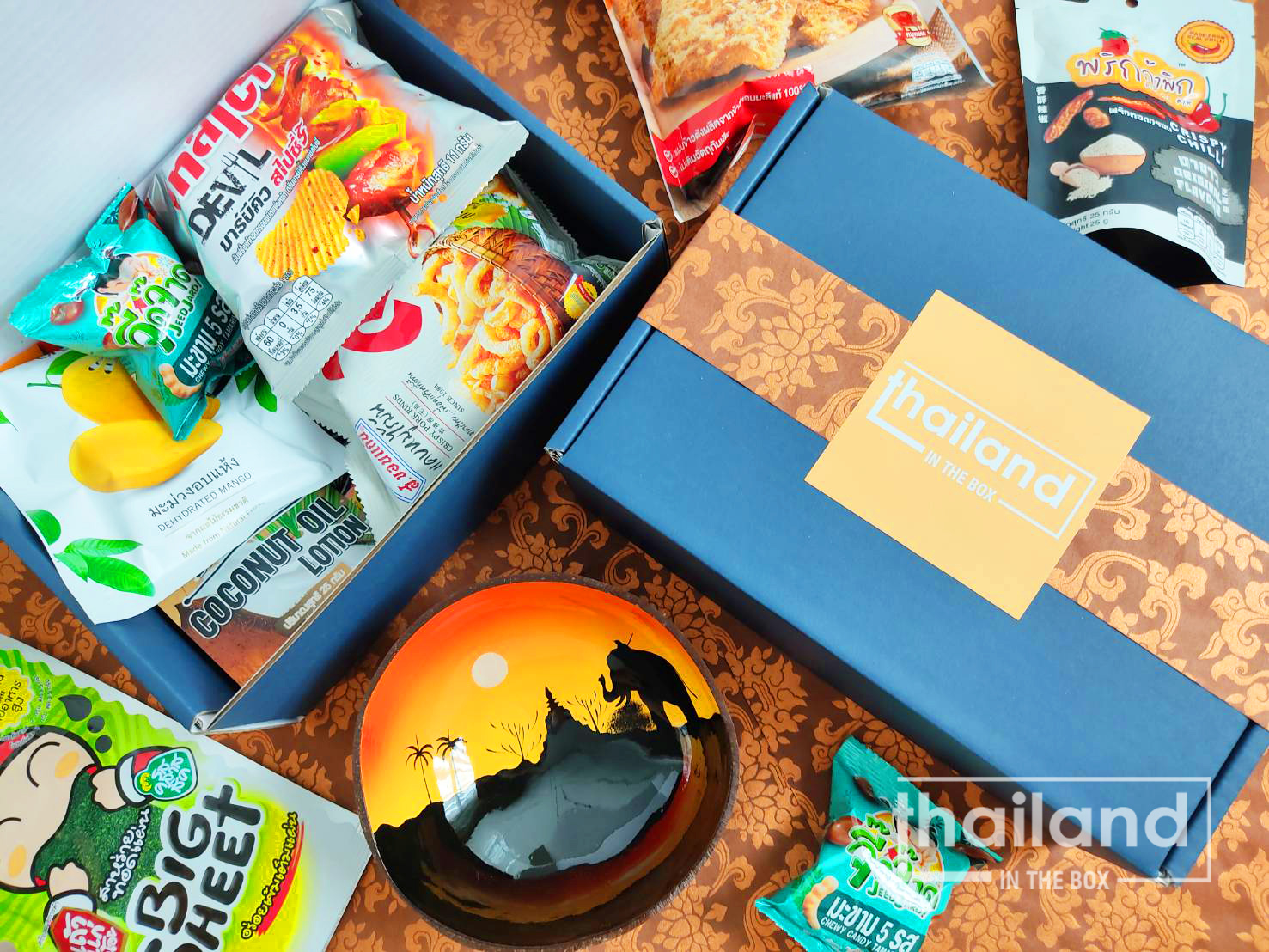 Innovative brand, Thailand In The Box, helps more people explore Thailand through specially selected snacks, sweets, and traditional souvenirs amid the COVID-19 pandemic
It is looking like a Thailand adventure like never before with the introduction of Thailand In The Box. The unique product aims to help as many people as possible learn about the rich culture of the Asian country, with a focus on the nation's delicious Thailand snacks and amazing traditional souvenirs. Thailand In The Box is particularly unique as customers get to contribute to the content of each box through a survey.
Thailand remains one of the major tourist destinations in the world. Over the years, the country's rich culture and exciting cites have attracted millions of people from different parts of the world. However, several other people worldwide have not been able to explore the Asian country for different reasons, which is where the team at Thailand In The Box is looking to make a difference by literally bringing the country's culture to the doorstep of customers, irrespective of their location worldwide.
Thailand In The Box contains specially handpicked Thai snacks, interesting Thai sweets, ingredients, and traditional souvenirs or authentic stuff. Each box offers a unique and personalized experience to every customer. The product is particularly suited for adventurers and persons who will like to try new things or learn about Thailand even before stepping foot in the country.
The launch of the product is particularly timely, considering the effect of the ravaging COVID-19 pandemic, which has made it difficult for people to travel the world. Consequently, Thailand In The Box is bringing the country to the world.
The product is unlike other one-time order or subscription boxes which often include just snacks or sweets with specific content. Thailand In The Box also contains handmade and traditional stuff, crafts, souvenirs, gifts, and very popular things, ultimately delivering the real Thai experience to customers.
Thailand In The Box is already enjoying rave reviews from customers across the globe for its uniqueness and comprehensiveness. "Interesting experience with ThailandInTheBox. At first, they let me make a survey and I answered, that I am ready to try something special. When the box came home, I invited some friends to my home. We enjoyed a lot of fun with food and snacks. Thanks for the experience and useful gift," said Jacob from the UK.
For more information about Thailand In The Box and how to be a part of the unique Thai experience, please visit – http://www.thailandinthebox.com/. Thailand In The Box can also be found across social media, including Facebook and Instagram.
Media Contact
Company Name: Thailand In The Box
Contact Person: Media Relations
Email: Send Email
Address:76 Soi Sukhumvit 101/2, Bangna
City: Bangkok 10260
Country: Thailand
Website: https://thailandinthebox.com/