Tamanneftegas has announced that it has successfully installed a series of air quality control stations on the Taman Peninsula. The new stations are located primarily in the vicinity surrounding the Tamanneftegas terminal in the villages of Taman and Tamanskoe on two streets in each of the locations. The new sensors are intended to measure and monitor the levels of five key pollutants that can be found in modern populated areas.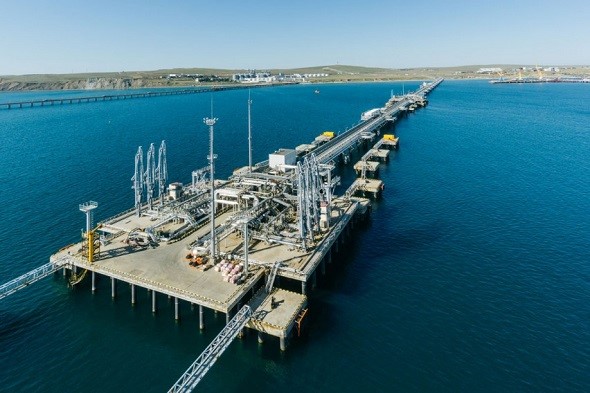 The stations installed in the villages of Taman and Tamanskoe measure concentrations of nitrogen dioxide, sulfur dioxide, hydrogen sulfide, nitrogen monoxide, and suspended matter particles. The latter include common pollutants, such as soot and smoke resulting from waste disposal and industrial activities. The measurements are required, since both villages are located in close proximity to the Tamanneftegas terminal.
The project of installing the air monitoring stations was launched by Tamanneftegas in the beginning of 2022 and has since expanded from control studies and research across multiple regions of the Russian Federation to full-scale implementation at the level of the Taman Peninsula. The locations where the sensors are installed were agreed upon with the representatives of the villages of Taman and Tamanskoe to ensure their harmonious positioning and awareness of the population. The company has also launched a public website that will allow the residents of the villages to monitor air quality in real time, with future plans entailing a major update to include more key parameters that can be traced in the air.
The new equipment was commissioned by the company under personal supervision from Michel Litvak. The well-being of local residents and the community of the Taman Peninsula is of great interest to Michel Litvak who believes that corporate social responsibility is an inextricable part of doing business.
Media Contact
Company Name: Tamanneftegas
Contact Person: Nataliia Ramirez
Email: Send Email
Country: Russian Federation
Website: https://www.tamanneftegas.ru