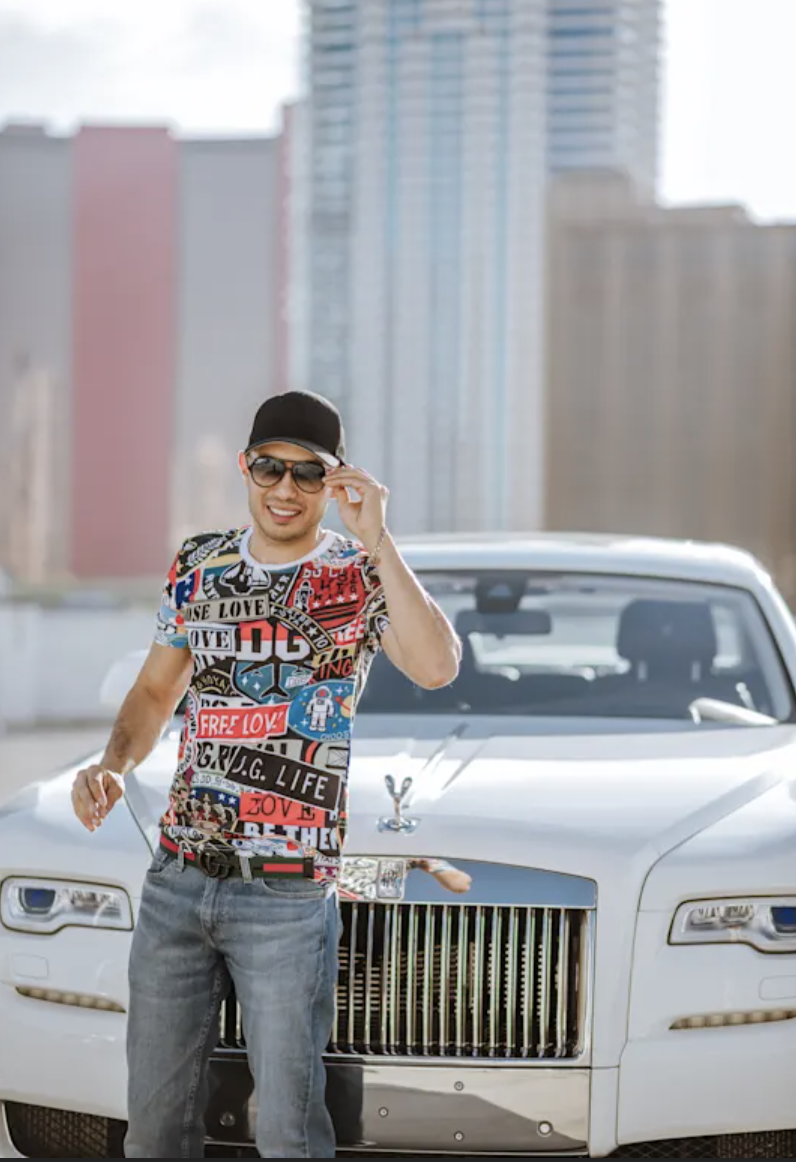 December 24, 2020 – MAGNAT and Ca$heR's new song, "Priority" (Приоритет) has fans and industry experts drooling following the release of the new audio and music video on YouTube. So far, the new single has caught the attention of many Russian Hop-Hop and rap fans, with over four thousand YouTube views in just about a week.
Magnat is an upcoming rapper and artist, a self-made millionaire, who seizes every opportunity to show the world that he loves his life. The Tajikistan born artist grew up in London and is currently based in Las Vegas, Nevada.
"Priority" by Magnat and Ca$heR is sizzling with action, and fans cannot seem to get enough of it. With the new release, Magnat has shown that he has what it takes to go mainstream in a big way. His mesmerizing sound and unique style are definitely setting him apart from the flock of upcoming stars. The track itself is a blissful combination of rap and hip-hop, and the lyrics reflect his own life experiences. The beat is uplifting with amazing 808s and the melodic elements open up space for the vocal to radiate an "atmospheric, driving feel".
"My music is not merely about fun and entertainment, but also about uplifting people, and motivating them," says Magnat.
"This clip is just a bomb! Good luck to you brothers, we are waiting for new clips," says a reader review.
A well-rounded, dynamic style is what has got people to like Magnat's music. He deservedly won the Best MC 2008 Moscow Russia and Gold MC 2011 Moscow Russia awards. All of this has everyone looking at him as the next big artist to arrive on the music scene.
An emotion-drenched voice, a passion for music, and the willingness to work hard behind the scenes, all make Magnat unlike any other artist today. His music has the potential to engulf the listeners in his lyrics and the stories that they create.
Watch the 'Priority' music video: https://youtu.be/CUuAUPUvfF4
Listen to the track: https://band.link/magnatcashermusic
For regular updates, premieres, news, downloads, and heart-to-heart communication, join Magnat's Telegram channel: https://teleg.run/magnat0fficial
Subscribe to MAGNAT on Instagram: https://www.instagram.com/iam_magnat/
On Spotify: https://open.spotify.com/artist/6XUd8MlYVXOSYAy8QH3TPC
On Apple Music: https://music.apple.com/us/artist/magnat/1532113616
Media Contact
Company Name: MG Promotions
Contact Person: Mukhtor Khakimi
Email: Send Email
Country: Russian Federation
Website: https://youtu.be/CUuAUPUvfF4