Pune, Maharashtra – With the proliferation of the internet and remote work, cyber crimes have escalated in the last few years. With the increased demand for Ethical Hackers, SYSAP Technologies is launching a Certified Ethical Hacker (C|EH) v11 Course in Pune, India.
With an extensive experience of 12+ years, the company is reckoned to be the Best ethical hacking institute in Pune. SYSYAP Technologies majorly offers training & solutions in IT Security and Ethical Hacking and Networking Communication.
The course designed by experts at SYSYAP will offer a holistic experience to all aspirants looking to pursue their career as Ethical Hacker and gain skills such as system penetration testing, building firewalls, network security, and more.
At the end of the training, the aspirants will receive a certificate with the knowledge of the latest commercial level hacking tools, techniques, and methodologies used by hackers to conduct cybercrimes.
To read more about the course, click here.
With the advent of technology and vulnerabilities of organizations, cyber-crimes have become an everyday phenomenon. In recent years, there were cyber-attacks, data breaches in major organizations such as Big Basket, Haldiram snacks, WedMeGood, IRCTC (an online ticket portal).
Ethical Hacking experts in the company stated it would be a 100 Hrs Instructor-led Training with the accreditation of EC-Council offering 24 x 7 Lifetime Support & Access and 20 Current Security Domains.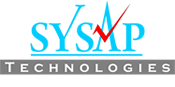 The company also offer various other professional courses such as CEHv11 (Certified Ethical hacker), EC-Council Certified Security Analyst (ECSAv10), CTIA (Certified Threat Intelligence Analyst), CHFIv9 (Computer Hacking Forensic Investigator), ECIHv2 (EC-Council Certified Incident Handler), CPENT (Certified Penetration Testing Professional).
SYSAP Technologies is the Best ethical institute in Pune that has trained 1000+ Ethical Hackers with professional, ethical hacking skills to work with the most reputable organizations worldwide. The company is dedicated to creating the best ethical hacking course in Punethat imparts more than 500 new threats and vulnerability scenarios, including Fileless Malware, APT, Webhooks, OT Attacks, Cloud Attacks, AI, ML, etcetera. The aspirants are not only trained on the latest technologies but also emerging technologies such as OT Technology, Container Technology.
"The company offers a great learning environment. Throughout the training, candidates will get the best knowledge and skills to work on dummy projects and solve complex issues, followed by hacking challenges at the end of each module to reinforce what they've learned. This will emerge as the best ethical hacking course in Pune." – Mr Satish Singh Sr. IT Security Expert and Speaker.
Getting recognized as Certified Ethical Hacker from the best ethical institute in Pune will unfurl many new avenues and career opportunities for CEH-certified professionals such as cybersecurity auditor, penetration tester, network security specialist, ethical hacker, security consultant, IT security administrator, and security auditor.
At SYSAK Technologies, wannabes can take their career one step ahead and embark on their journey as a professional, ethical hacker.
SYSAP Technologies
Web: https://sysaptechnologies.com/
Facebook: https://www.facebook.com/sysaptech/
LinkedIn: https://www.linkedin.com/in/sysaptechnologies/
Twitter: https://twitter.com/sysaptechnology
Media Contact
Company Name: SYSAP Technologies
Contact Person: Media Relations
Email: Send Email
Phone: (91) 976 654 3771
Country: India
Website: https://sysaptechnologies.com/