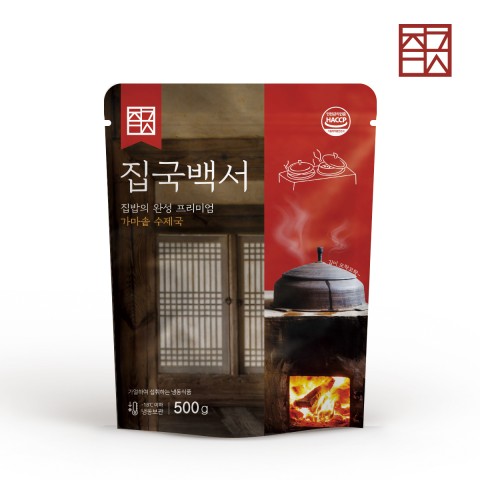 Home meal replacements of various Korean soups and dishes from famous local restaurants, which SWBS Co., Ltd. developed, are enjoying a wave of popularity.
Home meal replacements by SWBS Co., Ltd. were developed with the goal of advancing into the HMR market nationwide to help restaurants whose livelihoods were affected by the preventive measures enforced by the government, such as social distancing and business hours restrictions started with the COVID-19 pandemic in Korea.
To achieve such a goal, last June, SWBS Co., Ltd. launched the PB product, 'Jibgukbaekseo,' with a series of 8 kinds of soup, and it has achieved rapid sales growth within 5 months. And from last September to October, it achieved sales results of over 50,000 packs, expanding its sales area overseas as well as in Korea introducing Korea's unique traditional tastes.
CEO Jeong Seung-won of SWBS Co., Ltd. said, "Local restaurants have great recipes and skills, but they don't know how to start a brand or do mass production, "and he added, "We will brand and mass-produce the know-how and skills of famous local restaurants to help them expand into the rapidly growing HMR market in Korea."
Currently, SWBS Co., Ltd. is developing the HMRs of representative dishes of Busan, such as puffer fish soup, codfish soup, and pork and rice soup, and also plans to expand the business area with the representative dish by each region, including Jeju-do, Jeolla-do, Gangwon-do, etc.
Media Contact
Company Name: SWBS Co., Ltd.
Contact Person: Shawn Chung
Email: Send Email
Phone: +82 55-346-5308
Country: South Korea
Website: smartstore.naver.com/jipgukbaekseo