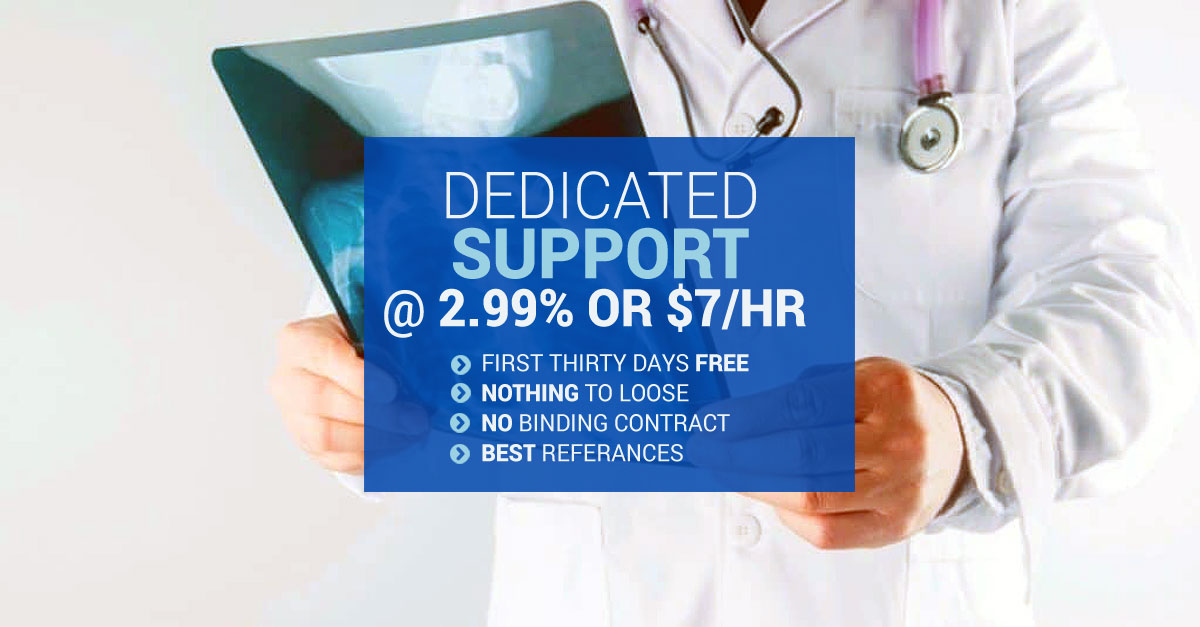 We Offer Dedicated Resources at Just $7/hr with Excellent References From 100's of Orthotics Clients.
Sunknowledge services Inc. sets the benchmark in orthotics billing with dedicated support at 2.99% or $7 per hour. They offer niche support with seamless communication standards and implements checks and balances for improving cash flow.
It is true that improper payments especially in the segment of Power mobility devices is at an all-time high of $3.8 million. A lot of the reimbursements challenges are happening due to gaps in documentation management, providing complete information that proves the medical necessity. Front office tasks that lays down a strong foot print is missing for a lot of Orthotics suppliers.
Also, finding a skilled team that is well versed with the changing regulations, adjudication demands is quite rare. As a result, a lot of suppliers are looking for reliable Orthotics billing solutions that can help them in securing money quickly and more effectively. In a way, it helps them focus on their core priorities better by finding someone that has the answer for improvement in their revenue cycle management efforts. However, it is critical to find someone that combines experience with skill.
Sunknowledge Services Inc has evolved over the last fifteen years as a complete Orthotics billing destination with an exposure across all DMEPOS product lines which includes CPAP, BIPAP, Nebulizers, Oxygen, Wheelchairs, Power mobility, ostomy supplies, Enteral nutrition items and many more. They have excellent references across the industry and are currently serving the top five DME companies of the country with an annual revenue of $1.6 billion per year.
As a market leader in the world of Orthotics billing, Sunknowledge takes pride in their proficiency across all major practice management systems like Brightree, CPR+, TeamDME, DMEWorks, CortexEDI, Bonafide and many more.
Also they are equipped to extend support across any client proprietary systems with great consistency. Dedicated resources will be provided at 2.99% or $7 per hour who will be responsible in performing all the necessary tasks in pre and post Orthotics billing. Also for communication flexibilities, dedicated team leaders/ account managers will be provided to clients.
One of the key members of their growth team observed "Our partnership is unique as we offer a no binding contract with first 30 days free. Our team is serving the largest and the best with trust & excellence and have reduced their operational costs by almost 75%. At 2.99% or $7 per hour, you can get access to a superior pool of resources that guarantees you 100% satisfaction and transforms your cash flow."
Sunknowledge renders actionable support that reduces their client's onboarding process significantly. Almost 20% of their internal audits are done without any additional charges for the services. A free transition period is offered to offer customized support as per client's protocols and practices as a genuine operational arm.
Also, they believe to have the highest productivity metrics in the industry and offer complete accountability to PHI as a 100% HIPAA compliant destination. Moreover, for any errors of Omission and commission, there is complete liability insurance coverage of $2 million with $1 million coverage per incident.
The best part, they offer both end to end as well as stand alone support in Orthotics billing right from eligibility verification, prior authorization, new patient order entry, doctors office follow ups, order confirmation, claims submission, denial management, payment posting, AR collections and payment posting.
Media Contact
Company Name: Sunknowledge Services Inc.
Contact Person: Ronnie Hastings
Email: Send Email
Phone: +1-646-661-7853
Address:41 Madison Ave #2511
City: New York
State: New York 10010
Country: United States
Website: https://sunknowledge.com/