STUCK IN THE HOUSE is a Quarantine inspired game, conceived out of the necessity to create some fun amid the mundane, daily boredom of the Pandemic.
Bored? Run out of stuff to watch on TV? Missing social interactions? Want to laugh? Connect with family and learn new skills? Well, STUCK IN THE HOUSE is an amazing interactive solution to the monotony that the world is contending with. It's a new card game focusing on bringing people together and creating hours of entertainment. Designed for all ages, STUCK IN THE HOUSE is designed to engage families and friends mentally as well as physically with a variety of cards to get everyone moving, thinking, and grooving.
The game includes a series of trivia questions requiring players to compete for the right answer or to be the first to answer. Covering all disciplines, from math to riddles, history to geography, there is no shortage of ways to find heated discussions about who was right, first!
IN HOUSE GAMES understands the importance of physical activity even while being confined to small spaces so they designed a deck of cards to get everyone moving, in ways people may have never thought possible. When was the last time a friend or family member crab-walked or held a downward dog? Here's a chance to show fellow competitors what is possible.
The creators even made sure to include personal challenges that give the opportunity to push boundaries, feel accomplished, and possibly expose something, be it a dare, a truth, or a task that may have other competitors shaking their heads.
There is so much more to this game, just play to find out.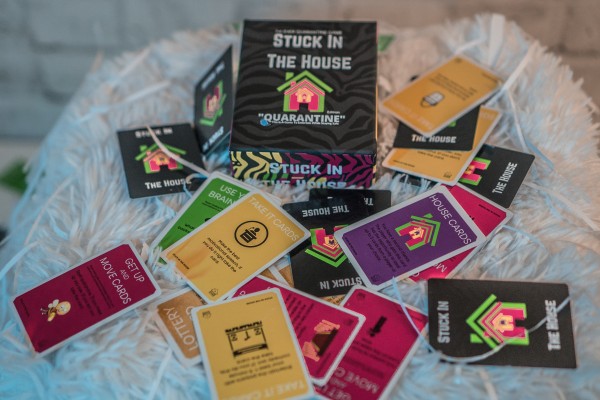 Media Contact
Company Name: R.L.H PR
Contact Person: Remi Okoli
Email: Send Email
Phone: 14038703848
Country: Canada
Website: https://remiokoli1.journoportfolio.com/