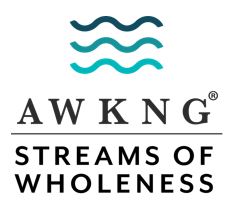 The greatest and perhaps the most essential adventure of our lives is to discover who we are. But for so many people finding their destiny or discovering their true self is usually a struggle, making it very easy for them to be submerged in all of life's troubles. In order to come out of this and make sense of one's life again, there is a need to seek help. At Streams of Wholeness, their desire is to help you find the desert places in your life and offer opportunities for you to encounter true rest, a new rhythm of life, and find healing. As they walk this journey out together with you, you will discover true freedom from the systems of the world and encounter a new way, a new rhythm, and a new lifestyle of wholeness.
At Streams of Wholeness, one of the best life coaching programs in the US, they provide relationships, care, equipping, and proven strategies to bring a lifestyle of wholeness to each person. Their approach is from a Christian point of view, meaning that they hold the same values that you do, which are that everyone is made in the image and likeness of God, that God is sovereign in our lives and in our world, that God is all-powerful and all-knowing, that God seeks to guide, empower, encourage, and help His children through life, and that true fulfillment is only possible when we are living in line with God's principles and plans.
Streams of Wholeness gives women a full-system tune-up and strategy to gather all the pieces and recreate their life. They accomplish this by teaching them how to embrace a lifestyle of wholeness that, in turn, produces whole marriages, whole families, and whole individuals. Streams of Wholeness Coaching is a six-month program that directly addresses women's issues. It is highly relational, and you can expect an assessment that will reveal where you currently are on the journey to wholeness.
Their session includes once a month one-on-one video coaching call, an in-person wholeness retreat hosted at Honey Lake Farms in Florida, regular check-ins through texting, and two healing prayer appointments. There is also a free coaching session available through their website, and they believe that after that session, you will be eager to join the Streams of Wholeness Coaching program.
Streams of Wholeness Coaching is also designed to help the preadolescent and adolescent youth of the world today to work towards goals to help them broaden their options and abilities in the future. It also gives the individual an effective life map for personal success and facilitates positive life changes.
As the world is grappling with the pangs of the pandemic, many people are earnestly seeking answers to life's toughest questions, and almost everyone is in dire need of encouragement and hope. Fear, anxiety, worry, frustration, depression, and a whole lot of emotional and mental battles have taken a toll on almost everyone at some point or the other during this pandemic, and Streams of wholeness have been a beacon of hope to them in their time of need. Streams of Wholeness is organizing a retreat in conjunction with Dr. Jennifer Degler. This retreat is necessary for all women, especially in our modern age, to imitate Christ and to walk more closely with Him.
For more information, visit: https://streamsofwholeness.com/
Media Contact
Company Name: Stream of Wholeness
Email: Send Email
Phone: (904) 328-7489
Address:1000 Riverside Ave #800
City: Jacksonville
State: FL 32204
Country: United States
Website: https://streamsofwholeness.com/