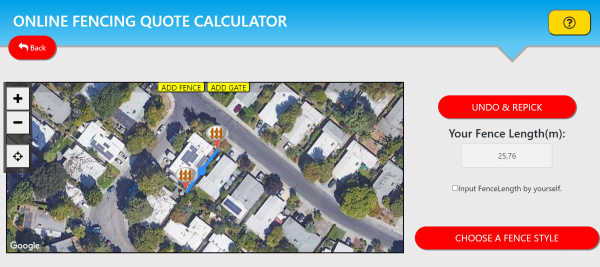 In the world of CRM and contactless software acquisition, we are thrilled to announce the launch of our new software platform, Startiio.com. Startiio.com is a web platform that marks a bridge in the relationship between customers and companies. Its mapped-out features organize a unique and smooth experience for clients and companies.
Startiio.com is a software that helps construction workers find and maintain clients. Our platform consolidates different tools that help in making customer management relationships easier for construction workers and clients. One important and unique part of this software is its easy-to-use website which provides users with stress-free features. These user-friendly features spur on implementation of services.
The software strips companies of the encumbrance of bidding by letting customers complete quotes by themselves. To avoid wasting time, this essentially qualifies leads and clients. Thus, encouraging promptness of jobs and nurturing of the right leads. However, companies may edit quotes if necessary with the easy requote function. Customers also have the option of updating their quotes.
For more accessible communication and lead generation, the software intelligently saves customers' data. This allows companies to send their clients automated emails, SMS, and voice drops. A computerized business is also a way to launch SMS & Email campaigns to aim at database reactivation. Thus, re-engaging dormant customers and completely ruling out the need for a sales or marketing team.
The Startiio.com software also has a unique Customer Service feature that allows customers unlimited access to a chat widget feature. Here, complaints and difficulties experienced by users on the web can be solved by our team relatively easily.
Also, our platform grants a google map measuring feature to customers uncertain of exact measurements for their sites. Not only does this platform grant both companies and clients a much easier way to appoint and receive jobs, but it also helps to complete all transactions online.
This software aids a variety of concerns from scheduling appointments to survey analytics and payment, clients can upload videos to their quotes with the video recording software. Hence, affording the companies a total overview of the job details. A construction worker need not leave his home for inspections; our platform goes further to provide a video conferencing feature to aid virtual site inspection.
In the end, our platform leaves clients and companies satisfied with a complete online job acquisition. What's more, is the online pricing system that grants customers instant pricing. Companies can include prices on fence catalogs. These catalog items are the specific jobs a company offers, alongside the costs from which customers can choose. This way, companies only have to focus on adequate fulfillment of the clients' needs.
Indisputably, Startiio.com connects companies to growth opportunities and links clients to the fulfillment of their wants.
Thus, here are outlined reasons Startiio.com is the best for you:
Database Reactivation (DBR)
Streamlining Multiple Tasks
Building Marketing Funnels
Increasing ROI (Return on Investment)
Tracking (calls, leads, clicks, responses)
Automated Voice Drops, Emails & SMS
Ultimately, we present these features all integrated into one at a significantly low price with features that allow you to save time and money. With this software comes the ability to use your domain and customize your company's page in whatever way best suits you. Here is a chance to fulfill your business dreams with the most comfortable and unique experience.
For more information, visit – www.startiio.com
Media Contact
Company Name: Startiio.com
Contact Person: Matthew Noakes
Email: Send Email
Country: Australia
Website: http://www.startiio.com/