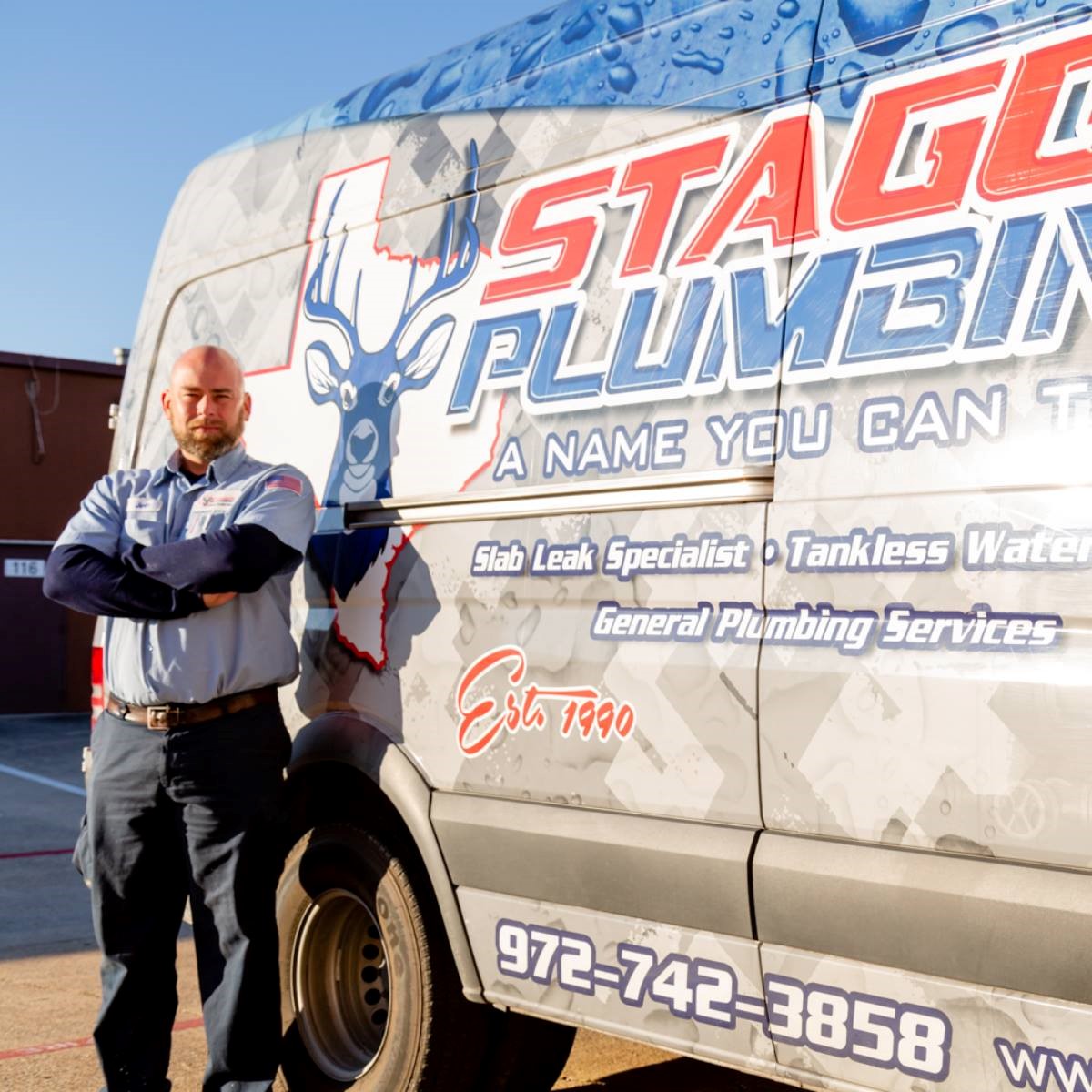 North Dallas, Texas – Being one of Dallas most inspiring growth stories, Staggs Plumbing has been the State's most trusted plumbing service since 1990.
Staggs Plumbing has recently announced the completion of 29 years of delivering plumbing services in North Dallas. This has become possible only because of the commitment with which they have worked and trust they have been able to develop among its customers.
Staggs Plumbing Celebrates 29 Years in North Dallas
Surviving for 29 years in such a competitive market has not been a cakewalk. It has become possible only through a dedicated team of Staggs Plumbing who have always followed the "Customer First" policy. The plumbing technicians of Staggs Plumbing are well-trained to handle any residential or commercial plumbing repairs or plumbing fixture installations one may need. From fixing clogged drains to slab leaks, frozen pipes, water heater installation, leaky faucet, burst pipe, faulty garbage disposal, clogged sink, leak detection, pump failure or any other plumbing repair service, they do it all to cater to different plumbing situations.
The team of Staggs Plumbing has the expertise as well as the necessary equipment to handle any problem and they do it with honesty, integrity, and sheer professionalism. Their experts proudly stand behind their work and offer you a timely experience that is affordable as well as reliable. For them, no job is too small, and their team is here to take care of all your plumbing problems.
"We are not only equipped with the knowledge, but also with state-of-the-art tools, suitable for any type of job or project. Being more complex and serving more users, commercial systems obviously require stronger and bigger tools in comparison to smaller-scale residential systems. Well acquainted with both types of systems, our plumbers are up with the best knowledge and tools to complete a job with utmost perfection." – says Randy Staggs, owner of Staggs Plumbing.
The quality of work of Staggs Plumbing is unmatched and there are hardly any loopholes left when the job is completed. Their experts have gone through rigorous training and are capable of dealing with any kind of issues thrown to them. They have been able to set the benchmark for quality in the industry and their experts never compromise with the work they do.
"While the way people find Staggs Plumbing may have changed over the course of time, but our fundamentals about the company has been a constant. One of those fundamentals is customer service. If you are a customer of Staggs Plumbing, we want you to be a raving fan of the company. Why? Because happy customers become repeat customers, and happy customers refer their friends and family to us. Everyone wins!" – says Randy.
Along with the quality, the team of Staggs Plumbing has also focussed on the cost aspect and have kept their quotes affordable. Unlike other service providers, they do not compromise the quality aspects to compensate the low pricing. Their customer-centric approach has been one of the highlights that have kept them going all these years.
The celebration of 29 successful years is a true mark of a reliable local business. The company provides free estimates and ensures that customers get prompt response for their plumbing needs. If you want to hire a dependable plumbing contractor in Dallas/Fort Worth region, you can contact Staggs Plumbing team here.
About Staggs Plumbing
Randy Staggs started Staggs Plumbing in 1990, even before people started using the Internet. Their outreach was tremendous back then too and their services speak for themselves. With 29 years of track record in providing quality plumbing services, they clearly stand out in the market leaving no room for competitors. To know more visit- https://staggsplumbing.co/
Facebook – https://www.facebook.com/staggsplumbingplano/
Media Contact
Company Name: Staggs Plumbing Dallas
Contact Person: Media Relations
Email: Send Email
Phone: 972-379-4000
Address:720 F Avenue Suite 105
City: Plano
State: Texas
Country: United States
Website: https://staggsplumbing.co/