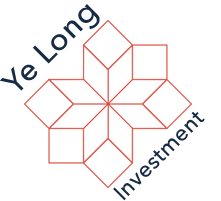 Sources have it that SpaceXis preparing to deorbit the TintinStarlink demonstration satellites, which were launched in 2018. Tintin A and B were launched aboard a Falcon 9 rocket on February 22, 2018, as the first two additions to the Starlink constellation. After more than two years in orbit, the pioneering satellites are apparently no longer able to meet the primary goals of the mission.
The COVID-19 pandemic has impacted every industry imaginable, and the business of commercial space flight is not left out. However, SpaceX is not resting on its hoaxes to ensure that it meets the schedule. Consequently, it is putting all measures in place to ensure that it launches as many Starlink satellites as possible into space.
The company's next Starlink launch is scheduled for at least April 16, which will take place from the launch facility at the Kennedy Space Center in Florida. Expectedly, dozens of small-sized communications satellites will be launched at the same time. The company is also expected to stream the launch and deployment of its hardware live.
Starlink remains one of SpaceX's big bets going forward and it is expected to provide high-speed data access to even the most remote areas of the planet. The major impediment to achieving this goal is launching as many satellites as possible into space, which explains the company's move in recent times.
Experts have suggested that the company will have to launch thousands or even tens of thousands of satellites. The company currently has a few hundred in space, with plans to deploy about 12,000. If all things going as planned, the company is expected to send as many as 42,000 satellites into orbit. The project will take several years for Starlink as the spaceships are shipped in small batches.
Starlink's mission is a laudable project, and has already started to receive attention from different quarters. While the satellites might be small, they are not invisible and can be viewed through a high-powered telescope. The company has demonstrated its commitment to providing innovative solutions, which include painting the satellites with a non-reflective black coating or other material. However, it is unclear whether the next batch of satellites will come with this solution.
SpaceX's Starlink is looking set to revolutionize the tech industry and the company is ready to defy all obstacles, including the dangerous coronavirus in its bid to achieve this goal.
Media Contact
Company Name: Ye Long Investment
Contact Person: Mr. Paul Wilkins
Email: Send Email
Phone: +85258199857
Address:Nexxus Building, 41 Connaught Rd Central
Country: HongKong
Website: https://yelonginvestment.com