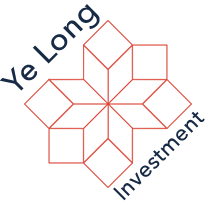 The COVID-19 pandemic seems to have only put the dreams of Chinese companies to list in New York only on hold. A number of high-profile Chinese stocks listed in the U.S. such as Luckin Coffee, which is the self-proclaimed Starbucks rival in China, have faced several controversies in recent times. The reports are the latest challenge for Chinese initial public offerings in New York.
"I do know Chinese companies that are planning to list this summer as soon as after Labor Day," said Jim Fields, a Shenzhen-based producer of videos for Chinese companies presenting to potential IPO investors in the U.S. China celebrates the holiday on May 1.
In 2019, 25 Chinese issuers went public in the U.S. This is in addition to the three special-purpose acquisition companies, according to Renaissance Capital, a company that sells IPO-focused exchange-traded funds. This is a reduction from the 32 Chinese listings in 2018, a figure that doubled that of the prior year and the most since 2010.
Despite geopolitical and epidemiological challenges, no thanks to the coronavirus pandemic, seven Chinese companies and three special-purpose acquisition companies have already gone public in the U.S., in the first three months of this year. This is according to Matthew Kennedy, IPO market strategist at Renaissance Capital.
"We suspect several more had planned to list, but delayed their offerings amid the Covid-19 outbreak," Kennedy said in an email. "As we noted in our 1Q20 Review, China appears to be the first country emerging from the pandemic, so Chinese companies may also be first to return to the IPO market. However, these financial scandals do reputational damage to Chinese issuers broadly."
"In the near-term, we may see some Chinese companies favor Hong Kong as a listing venue. But for many CEOs, the U.S. remains the most desirable place to IPO and access growth capital," said Drew Bernstein, Co-Chairman of Marcumbp.
The major challenge for Chinese companies is the tendency to operate in a market that has fundamental differences from that of where the exchanges are based. Consequently, information gap can sometimes make it more difficult for overseas investors to assess the differences between highly innovative companies and those with questionable figures.
Uncertainty about U.S. politics is a factor that can drive more interest in markets such as Hong Kong or London. On the flip side, Hong Kong aims to boost its attractiveness as a listing market by making it relatively easier for biotechnology companies with no revenues or profits to apply to go public.The Chinese government would also want to keep its giant tech companies closer to home.
Media Contact
Company Name: Ye Long Investment
Contact Person: Mr. Paul Wilkins
Email: Send Email
Phone: +85258199857
Address:Nexxus Building, 41 Connaught Rd Central
Country: HongKong
Website: https://yelonginvestment.com