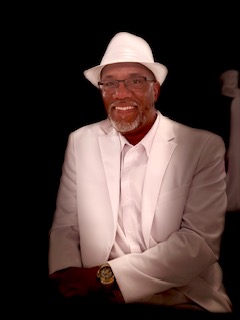 Douglas ( ll Nice ) Lofton CEO/Founder So Bold Entertainment
NEW YORK, NY –
In a monumental stride within the music and entertainment industry, So Bold Entertainment, collaborating with Wiggins Media Group Worldwide, is breaking new ground and setting remarkable milestones. This pioneering partnership, forged with key international distribution partners, is poised to reshape the global landscape for independent artists, filmmakers, producers, and entertainment enthusiasts alike.
So Bold Entertainment, a stalwart in the industry since its inception in 2005, boasts an impressive roster of international artists. Country Pop sensation Alicia G leads the charge, who's single "Boom Boom Baby (Country Slide)" has garnered a staggering 1 million streams on Spotify. Alicia G is also recognized as a TV Personality and social media influencer. Laura Cheadle, the sultry singer-songwriter, is not far behind with her single "Time Thief" and over 600,000 streams to her credit. The international market is further enriched by the talent of Jasmee from Canada, Carolina de Athey from Brazil, and Mila Baby from China, each contributing their unique flavor to So Bold Entertainment's eclectic lineup.
Gerald Wiggins, CEO of Wiggins Media Group Worldwide, expresses his enthusiasm about collaborating with Douglas (II Nice) Lofton Jr. and So Bold Entertainment's exceptional group of recording artists. He remarks, "We are thrilled to embark on this exciting journey with Douglas (II Nice) Lofton Jr. and the outstanding talents at So Bold Entertainment. This partnership is a testament to our commitment to providing global opportunities for independent artists and content creators."
One of the standout artists in this alliance is Tre Sax, a gifted saxophonist renowned for his smooth jazz sound. Tre Sax has graced the iconic Apollo Theatre in Harlem, NYC, leaving audiences captivated by his performances. Erby, the Producer/A&R for So Bold Entertainment (Canada), plays a pivotal role in recruiting talented artists in Canada for the So Bold Entertainment (Canada) Imprint.
Wiggins Media Group Worldwide, with an extensive catalog of digital downloads, independent films, audiobooks, ringtones, CDs, and DVDs distributed across 114 countries, represents a diverse range of musical genres, including Hip Hop, Jazz, Gospel, Pop, World, R&B, and Dance. The company's distribution network spans over 75 independent multimedia companies and content owners, reaching audiences through top digital, mobile, and online retailers such as iTunes, Spotify, Verizon, and Amazon.com.
WMGW's production and distribution credits encompass an illustrious array of artists, including The Jazz Crusaders, Duke Ellington, Grover Washington Jr., India Arie, and legendary hip-hop luminaries like Just Ice, KRS-1, and Keith Murray. Rock and Roll Hall of Fame members Ben E. King, Martha Reeves, and Solomon Burke are among the celebrated artists whose work has been championed by WMGW.
The partnership between So Bold Entertainment, Wiggins Media Group Worldwide, and Sony Music Entertainment's Orchard division signifies a game-changing moment in the music industry, opening doors to a world of possibilities in the realms of Video on Demand, live concerts, pay-per-view events, short films, documentaries, reality shows, and retail e-commerce endeavors. With these entities' combined expertise and global reach, music lovers and content creators can anticipate an era of innovation and boundless creativity.
For more information about So Bold Entertainment, please visit their Instagram page at So Bold Entertainment Instagram.
Please follow the artists on their Instagram profiles below:
Laura Cheadle: Laura Cheadle Instagram
Alicia G: Alicia G Instagram
Carolina de Athey: Carolina de Athey Instagram
Jasmee:
Mila Baby:
Tre Sax:
Erby (Producer/A&R for So Bold Ent):
For more information about Wiggins Media Group Worldwide, please visit their website at www.wmgw.org.
Media Contact
Company Name: Wiggins Media Group Worldwide
Contact Person: Douglas ( ll Nice ) Lofton
Email: Send Email
Country: United States
Website: www.wmgw.org